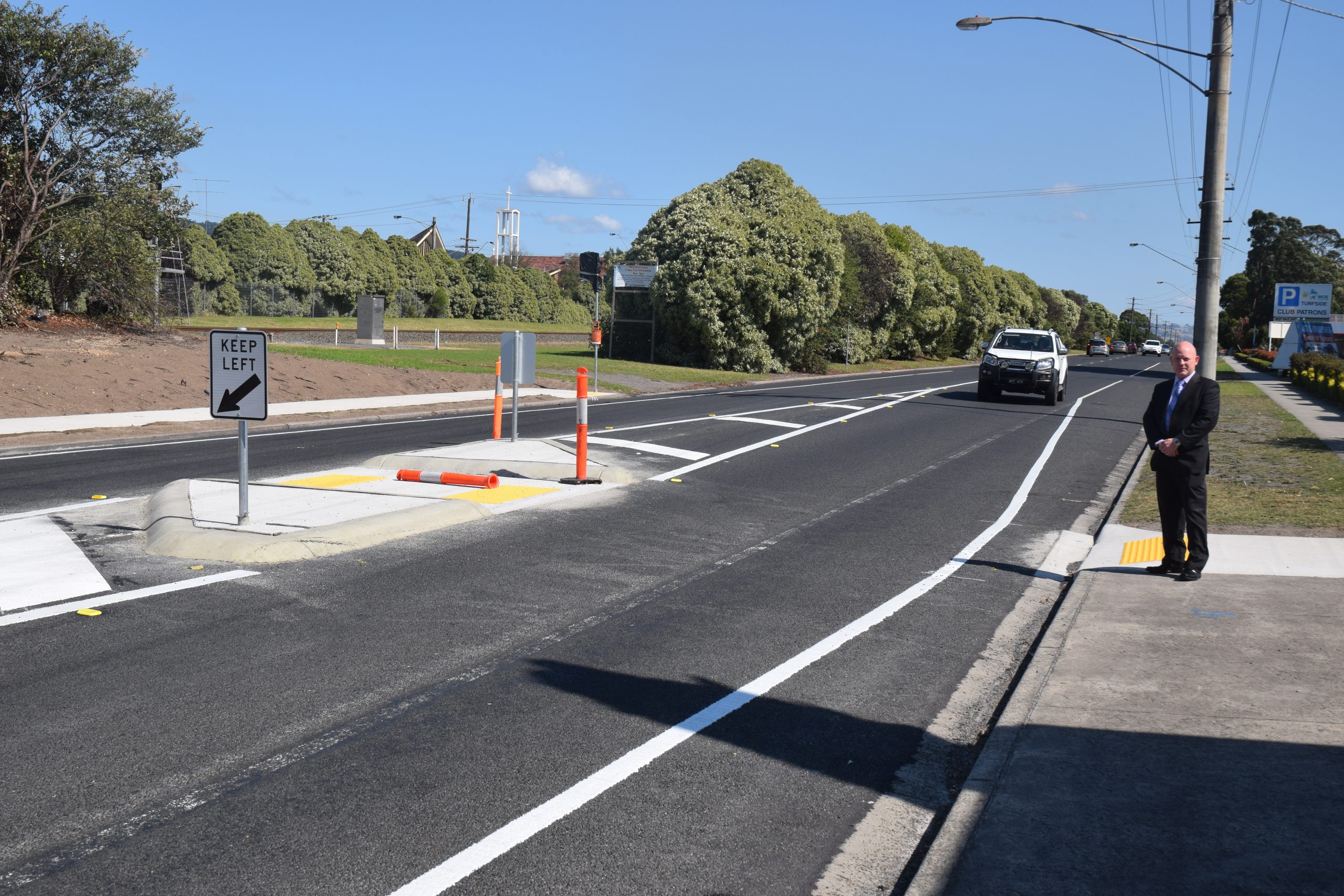 Related story: Trouble on George Street
Moe traders and business owners have slammed Public Transport Victoria over its lack of consultation for three new bus stops in the town.

They said the bus stops would negatively impact business, increase the risk of accidents and make people avoid certain areas of the town.
The new bus stops are located at George Street near the public toilet block, Saviges Road near Aldi supermarket and on Waterloo Road.
Moe Racing Club chief executive Shane Berry said it was only a matter of time before a pedestrian was injured at the Waterloo Road stop.
"It came as a surprise to everybody, especially our patrons who arced up and assumed that the club was responsible for asking for the bus stop and requesting it be put there," Mr Berry said.
"I think another 100 metres down the road, instead of directly in front of the club, would've been more sensible and safe.
About 20 car parks have been removed to make way for a new traffic island in the centre of the two lanes which sees traffic veer towards the racing club when heading in a southerly direction.
Another concern for Moe locals is vehicles will have to cross onto the opposite side of Waterloo Road to pass a stationary bus.
It raises safety concerns for motorists and calls for a pull-in bay to be installed to prevent the buses from stopping on the road and congesting traffic.
Businesses and community groups, including MRC, claim there was little consultation surrounding the implementation of the new bus stops.
Some said they only found out about the new changes days before the bus stops were constructed.
"There was a letter dropped off just two days prior to the traffic island being constructed," Mr Berry said.
"I think PTV have thought it through, without any consultation or community input."
Mr Berry said the racing club would contact PTV to move the bus stop, acknowledging the new bus stop was compliant but not safe.
"Preferably I'd like to see the bus stop moved, I know it's going to cost money but it's going to cost money when someone gets hit."
In a statement to The Express, Public Transport Victoria said it worked closely with Latrobe City Council and VicRoads to determine the new locations and designs of the bus stops in Moe, taking into account factors such as safety, adequate spacing between bus stops and access for pedestrians.
"The new Latrobe Valley bus network was designed after extensive consultation with the community," a PTV spokesperson said. The new bus stops are part of the State Government's $100 million Better Bus Network which begins on Monday in the Latrobe Valley.