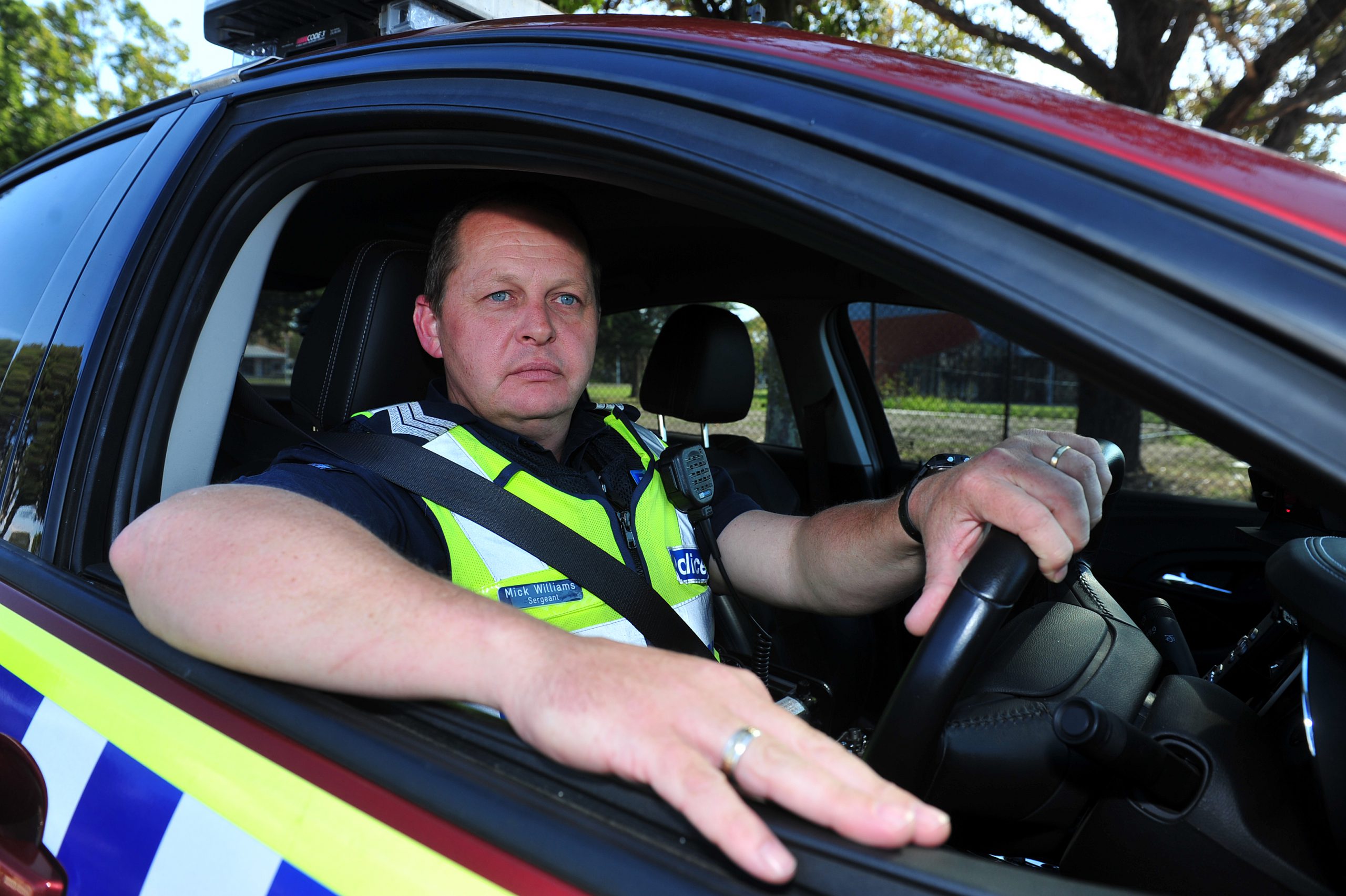 Latrobe's new top traffic cop says police will be out in force this month across the region during the public holiday periods.
Latrobe Highway Patrol Sergeant Mick Williams, who was officially appointed to the role on Monday, said it coincided with statewide Operation Nexus.
The 13-day operation will run over the Easter and Anzac Day holiday period with the aim to increase driver awareness and journey planning while reducing road trauma.
"Police will be doing breath testing, drug testing, speed enforcement and looking for seatbelts and mobile phones and all those distractions that lead to a higher risk in accidents," Sgt Williams said.
"All of our patrols are targeted highway visibility patrols so you'll see the police vehicles out on the freeways, the main arterial roads and the back roads."
Sgt Williams said police would undertake covert operations as well but said it was important for police to have a visible presence during busy holiday periods on Latrobe Valley roads.
Traffic volume is expected to increase next Thursday afternoon and Monday afternoon as people make their way to and from their holiday destinations.
"We'll get a massive increase in traffic through the Latrobe area, we get the bottlenecks through Traralgon and with a lot of road works going on at the moment it will add to the length of travel, so it's important for people to allow plenty of time," Sgt Williams said.
He said the recent duplication of the highway between Traralgon and Rosedale would help with the traffic flow during the busy peak periods.
There have been two fatal incidents on Latrobe Valley roads this year in comparison with 2016's total of four deaths.
In addition there have been nine serious collisions on Latrobe roads to date, compared to last year's total of 13.
"We've had a huge increase in the wire rope barriers too along the freeway which is obviously going to help in serious collisions and injuries," he said.
Sgt Williams, who has been in the force for 17 years across Latrobe, said it was important for motorists to be patient.
"Road rage is obviously a huge thing, people are wanting to get to their destination as soon as they can but take that extra half an hour to get there in one piece."