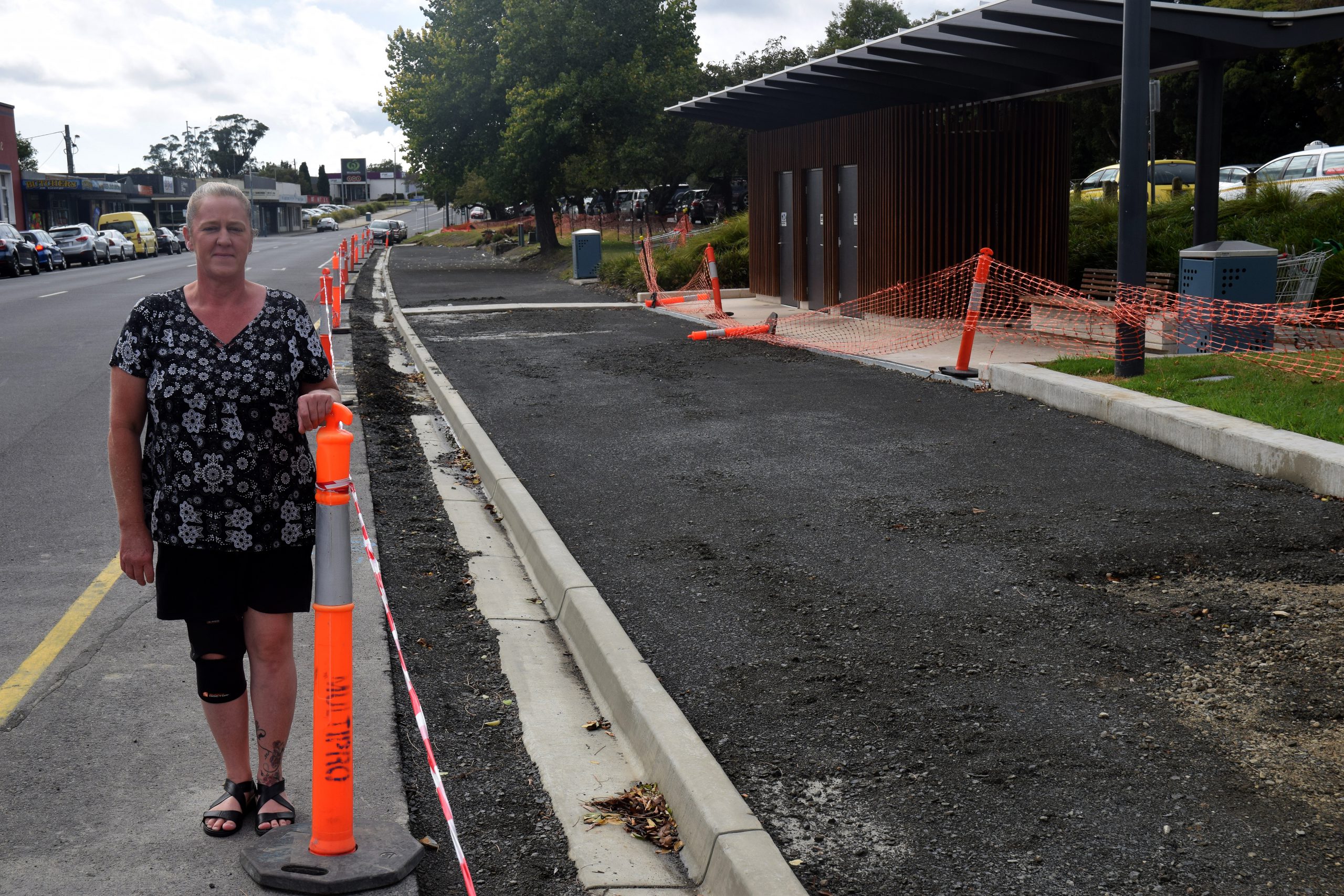 Related story: Moe traders' bus stop backlash
Another new bus stop in Moe attracting concern is on George Street near the taxi rank and out the front of the public toilet block.
Moe Traders Association secretary and local business owner Sue Broadbent said the new bus stop out the front of her caf would pose a risk to pedestrians and road users alike.
"The safety risk is that cars will have to navigate around the stationary buses and potentially cross onto the wrong side of the road," Ms Broadbent said.
"I've lost count of the amount people who have come into the caf to complain about the new developments."
In a statement to The Express, Public Transport Victoria said detailed work between PTV and Latrobe City Council infrastructure engineers was undertaken to show that there is sufficient room for a bus to be stopped at the bus stop and a vehicle to overtake in the area.
"The bus stops along George Street have been specifically designed to work with the site constraints and provide a fully accessible and improved facility for passengers at Moe Station," a PTV spokesperson said.
PTV said the widening of the footpath would allow people in wheelchairs or scooters and parents with prams to board a bus.
However Ms Broadbent said businesses along George Street were disappointed with a lack of consultation.
"We've also lost about a dozen car parks where the new curb has been constructed," Ms Broadbent said.