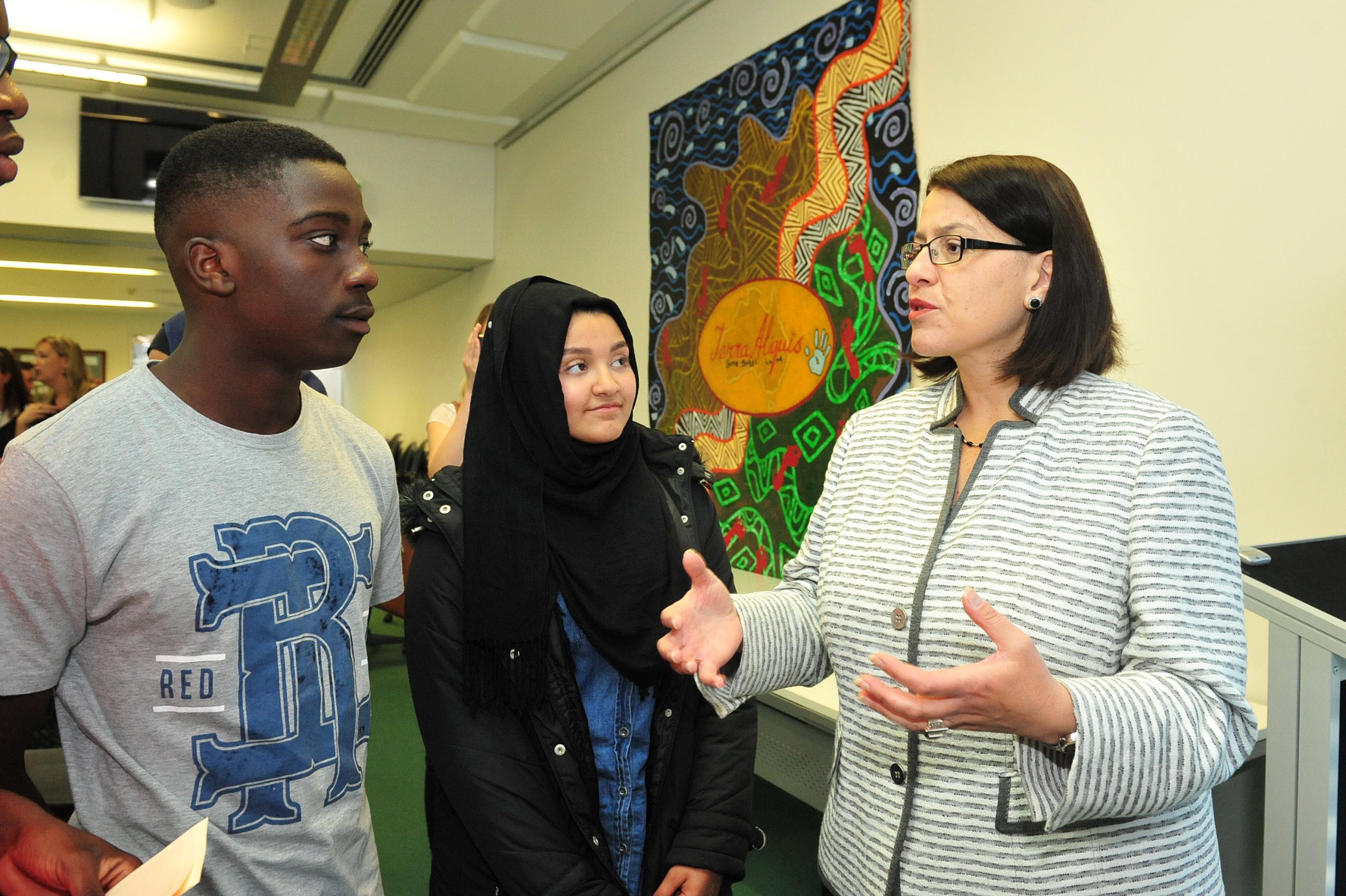 Latrobe Valley young people will benefit from a $4.3 million space which will allow them to connect with education, training and employment services and programs.
State Youth Affairs Minister Jenny Mikakos announced the facility while meeting with young people from the Centre for Multicultural Youth in Morwell yesterday.
"We know we need to invest in this community's future and that of course has got to be looking to the needs of your young people," Ms Mikakos said.
"Young people have told us they need more support and assistance in terms of education, training and in finding a job."
While a location is yet to be found for the youth space, the region's young people will be consulted about where it is located and its final design.
"One important aspect to this proposal is we're going to involve young people in the design of what the space looks like physically but also the types of services and programs that will be available in this space," the minister said.
The project will lead to three ongoing jobs, including a coordinator and two youth workers.
"What we're doing today is helping our young people find jobs, it's about investing in their future, making sure that in this one-stop location young people will be able to come together, support each other, have some fun and participate in social and recreational activities," Ms Mikakos said.
Construction of the facility would begin once a site was chosen and its design was finalised, State Member for Eastern Victoria Harriet Shing said.
"We want to make sure that it reflects what it is that our communities want and it's been fantastic to engage with agencies such as the Centre for Multicultural Youth and various other bodies," Ms Shing said.
"We want to be really clear about giving the community and our young people from a wide variety of backgrounds all of the resources and support they need."
During her visit, Ms Mikakos also announced $2.9 million for two programs which will help young people leaving out-of-home care as they move into adulthood.
Of that money, $1.3 million will be used for the Better Futures program, which engages with young people in out-of-home care as they are about to turn 16.
The service provides a support worker who assists them with transition as they leave out-of-home care until the age of 21.
Anglicare Victoria in partnership with the Victorian Aboriginal Child Care Agency will receive the remaining funds for the Mentoring, Learning and Support program.
The program will provide 10 young people turning 16 across Gippsland, Bayside Peninsula and southern Melbourne with mentoring and support.