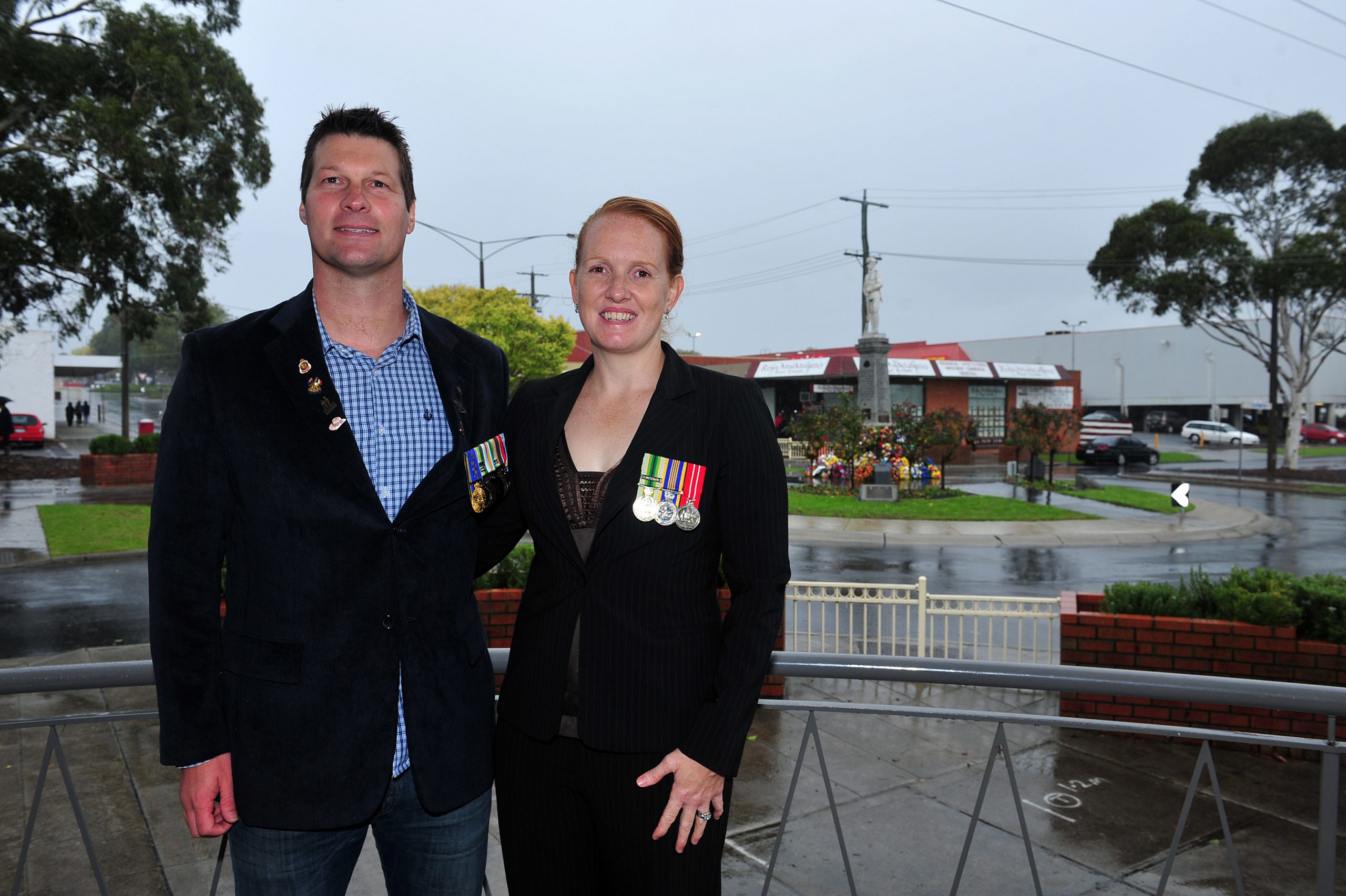 For Matthew Rogers and Wendy Jeffrey, service to the country is a family business.
Major Jeffrey comes from a seventh generation of military service people in her family.
She's the first woman soldier and the only officer so far among a long lineage of the Jeffreys that served the country.
Major Jeffrey met her husband, Mr Rogers, in Darwin where they both served in 1996.
While he has retired and returned to civilian life since January 2003, Major Jeffrey remained in the army where she now holds the rank of major.
Mr Rogers said the yearly celebration of Anzac Day provides a venue to "keep the spirit going" to remind people of the sacrifices made during the war.
"We could never enter the hardship that those guys went through because we fight wars differently now," he said.
For this couple, love for the country is also something they want to pass on to their children, aged nine and six years.
Every year they bring their children to an Anzac Day service where they also join Wendy's father, Bruce Jeffrey, a Vietnam war veteran, and current Morwell RSL president.
"They know what to do when the national anthem's played and they know not to talk," she said.
It's more so passing onto them what the sacrifices people have made so they can live in a country like Australia."