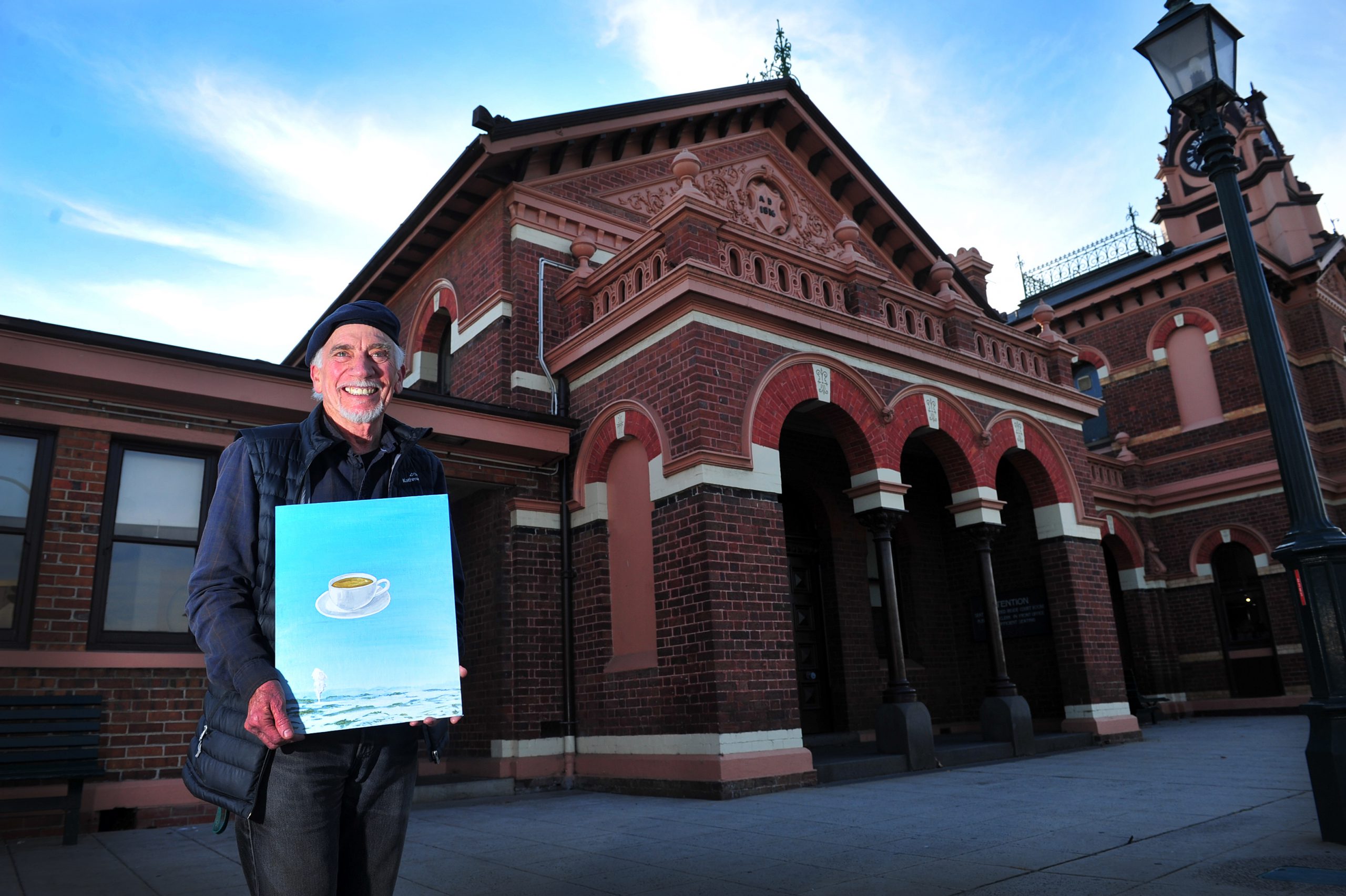 Latrobe City artist in residence Rodney Scherer, featured in the combined council initiative 'Come play all of May', is doing just that – playing.

With free reign of the Traralgon Court House, Mr Scherer is displaying works of art, old and new, throughout the historic piece of architecture.
Exhibiting a range of paintings and sculptures, he is also incorporating parts of the building into his installations.
"It's curious. This space is extraordinary. The peeling paint is beautiful," Mr Scherer said.
Engaging with a number of themes and issues, including the power industry and job crisis in the Latrobe Valley, art history and the relationship between art and law, Mr Sherer said the works on display were varied.
"Some people have one style and one way of working. I'm just not like that," he said.
Mr Sherer said 2017 was an anniversary for many things in the art world, many of which he subtly references within his works.
He told of the 1917 controversy in which artist Marcel Duchamp challenged paradigms surrounding what was considered art by submitting a ready-made sculpture of a porcelain urinal, titled 'Fountain', to the exhibition of the Society of Independent Artists.
Although the piece was rejected, Mr Scherer said the reverberations of this challenge to the definition of art was further felt in 1927, when the Museum of Modern Art in New York was charged customs on a piece of art because the piece was a ready-made kitchen utensil.
"Many artists testified in this case as to why it was a piece of art," Mr Scherer said.
"I'm thinking about the ready-made."
The Latrobe Valley also features heavily in Mr Scherer's works displayed at the courthouse, including some never-before-seen pieces completed while in Yallourn Power Station, reflecting the power industry in Gippsland.
"This series of paintings is a good opportunity to engage with the community," Mr Scherer said.
Mr Scherer said there would also be some paintings he had completed recently of levitating coffee cups.
"I live in the Jeeralangs and the valley is in the background," Mr Scherer said.
"(One of the paintings) is titled 'Gravity'. The cup is doing the exact opposite, rising above it all.
"It's quite ubiquitous.
"Traralgon is awash with coffee shops… maybe this is the answer for the Latrobe Valley – a coffee-led recovery."
The exhibition will finish with a celebration on Friday, from 3pm-8pm.