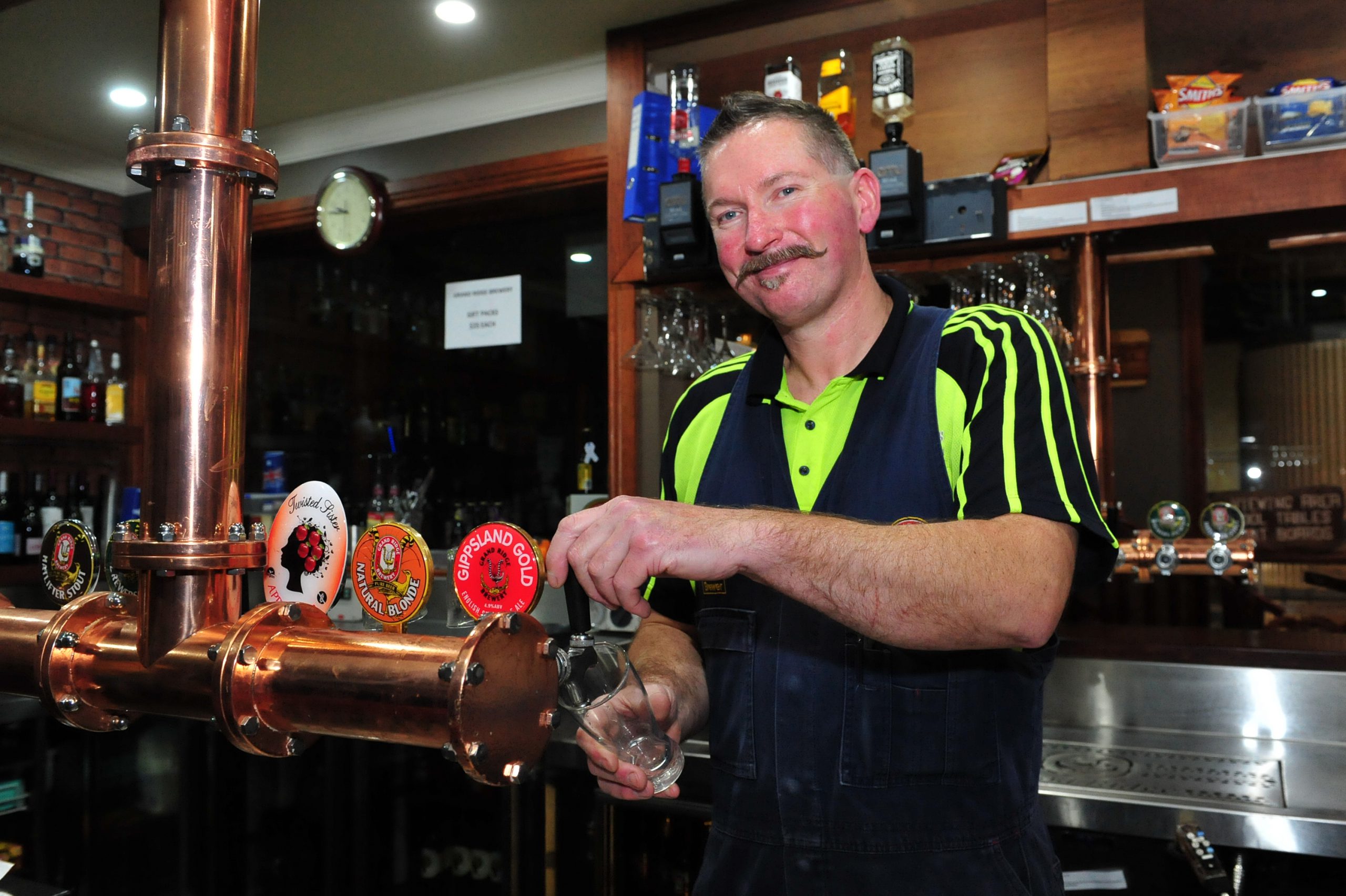 For David Breheny, brewing beer is a proud family tradition.
Since the 1860s, the Breheny family name has been synonymous with breweries scattered throughout Australia.
His great, great grandparents John and Bridget Breheny arrived by ship into the port of Geelong from Ireland on the 'City of Manchester' in 1854.
It took several years before the family settled and opened what would become the Williamstown Brewery in 1864.
From there, the Breheny family owned and operated breweries in Victoria as well as Tasmania, New South Wales, Queensland, Western Australia and the Australian Capital Territory.
Fast forward more than 150 years and Mr Breheny continues the family tradition as the head brewer at Mirboo North's Grand Ridge Brewery.
"It's a feel good kind of sensation being a brewer, I'm doing what my ancestors once did, and that's something quite special," Mr Breheny said.
In keeping with family tradition, his brother, Matt, was an apprentice brewer at Mirboo North back in the late 1980s while he was undertaking an apprenticeship as a boiler maker with the State Electricity Commission.
In 1897, Mr Breheny's great grandfather, Michael Breheny and his four brothers, purchased the Victoria Brewery at Sale.
Shortly after the purchase the brothers renamed it as Gippsland Brewery.
Back then, Mr Breheny said his great grandfather had about 10 people working under him.
"Everything would've been a hell of a lot more labour intensive back then, I do the same job they did but more or less on my own," Mr Breheny said.
Originally joining the brewery in 2000 as a brewer's assistant, Mr Breheny reflected on how the beer industry had developed over the past two decades.
"Back then, it was a 1000 litre brew-length brewery with manual processes… you had to mash in by hand and use a paddle to mash in the brew," Mr Breheny said.
"You would then have to jump into the mash tun, shovel spent grain into 44 gallon drums and wheel them through the brewery."
After having a nine-year stint away from the business, he re-joined Grand Ridge Brewery in 2014.
"Nowadays the brew house runs about six-and-a-half thousand litre brews." Mr Breheny said he hoped to "stick to brewing" until the day he retires.
Mirboo North's Grand Ridge Brewery has been recognised at the 25th Australian International Beer Awards, taking out a record seven medals for its craft beer.
Event promotions manager Katie Leech said the medals recognised the brewery's commitment to producing high-quality Australian beer.
"It really highlights the efforts the team continues to put into creating really fantastic-tasting beer," Ms Leech said.
The awards, held in Melbourne last month, were conducted by the Royal Agricultural Society of Victoria.
More than 2000 entries from 358 exhibitors, including 192 international brewers, were entered in the competition.
The brewery's most recognised beer, Gippsland Gold, took out a medal along with the soon-to-be-released cinnamon red ale 'Witches Brew' – a dual medal winner at the event.
The brewery's Winter Warmer, Supershine, WHOA! and Legends Brew also took medals at the awards.