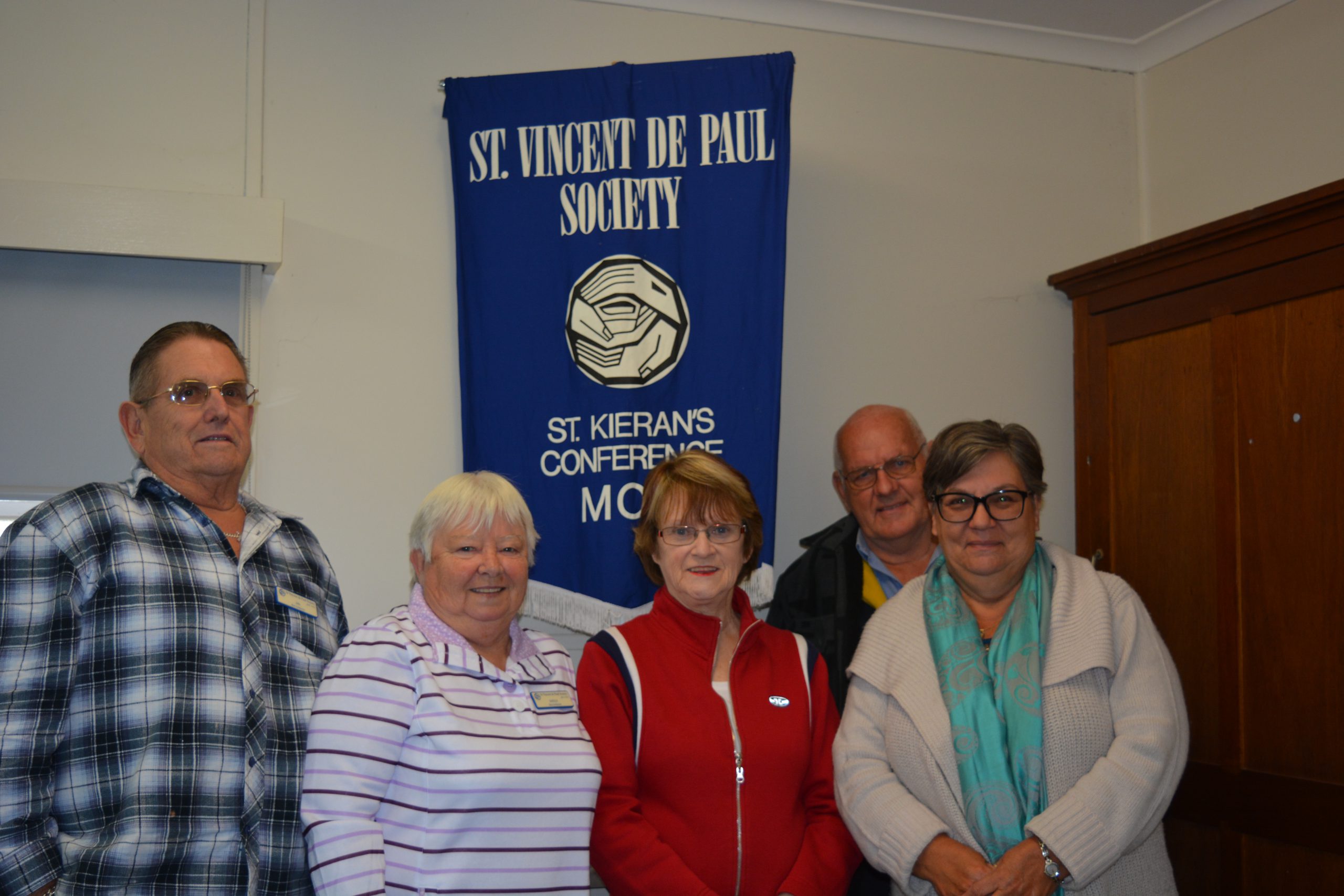 A 53 year-old charity in Moe is appealing to young people to spare some of their time each week as most of its volunteers are now in their senior years.
St Vincent de Paul Society Moe president Kathy Cardamona said most of the organisation's 18 volunteers were in their 60s with one in her 80s and still visiting clients at home.
"We do need volunteers. Lately with an ageing population some of our volunteers are retiring," Ms Cardamona said.
With about six families the charity assists three times a week including dozens of calls for help, the workload can be too much for a senior volunteer.
St Vincent De Paul Society Latrobe Valley and Baw Baw regional council president Ian Hardy said the group was encouraging young people to participate and spend some time reaching out to disadvantaged families.
"We're trying to get the message out there that younger people who are available enough might like to use their ability to come and help us," he said.
Mr Hardy said volunteerism developed compassion towards someone in a disadvantaged position, and home visits to clients were an eye-opening experience for volunteers.
"You're dealing with people who are out of work and there's no work and they develop low self-esteem," he said.
"Some of the children who are in that family don't have anything going for themselves because they don't know better, there's no work, there's no need to get out, there's no need to rush."
The society's vice president, Sheila Hardy, said it would be a huge help if young people would commit to volunteering at least three to four hours of their time every month.
She said seeing young people volunteer for charity work might encourage others to also help out and experience the rewards of "helping somebody less fortunate than yourself".
Young people who wish to allocate their time for volunteer work may call the society's office in Moe on 5127 3696 and leave a message.
Volunteers must also have a police check and a working with children check to qualify.