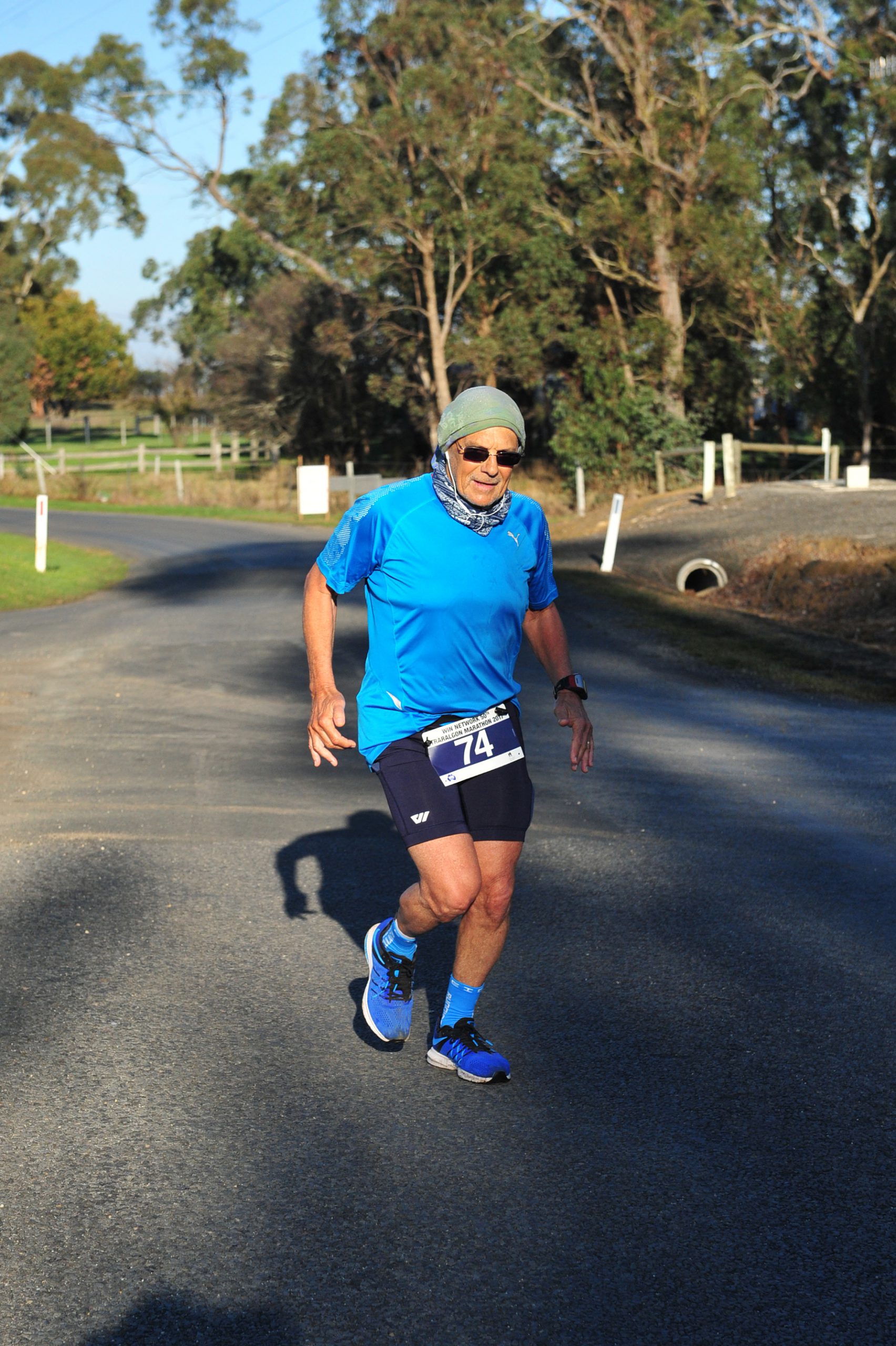 For 67 year-old Ray James, running the Traralgon Marathon is another race ticked off the list.
Known as 'Eagle' on the circuit, Mr James ran his 254th marathon yesterday.
It's a journey he's been on since the early 1980s and believes his 300th marathon is in sight.
But for Mr James, running in a marathon is something much more than just a race.
"Up until the early 1990s I had always been a very moderate drinker," Mr James said.
"For reasons I have no idea about I started to drink more and more and before long it got out of control. I became an alcoholic.
"With the support and encouragement of my wife, Helen, over six or seven years, I eventually in 1997 put myself into detox and rehabilitation."
For five weeks Mr James spent time in a rehabilitation centre in Sydney's inner west.
While in rehab, he asked his doctor if he could go for a run each morning.
"Back in the day, that was just not done," Mr James said.
"Normally, if you left the place, you wouldn't return because you volunteered in.
"The expectation was that you would remain in the centre until you were rehabilitated."
Mr James was given permission to run, on one condition.
"They had the right to breathalyse me when I came back," he said.
"They certainly didn't breathalyse me every time but it wasn't really a concern of mine at the time because I wasn't going out to find a stash of alcohol down in the park," he joked.
After leaving rehabilitation, Mr James concentrated on his career as a lawyer and lecturer in Sydney, specialising in family law, and raising his three children.
That was until an unexpected medical issue in late 2013.
After a minor bladder operation earlier that year, Mr James was given the all clear.
However, some months later he was diagnosed with prostate cancer.
After undergoing five weeks of radiotherapy, which ultimately failed, Mr James underwent surgery in May 2015.
"By August 2015 the cancer had returned and so in September I started with a three-monthly hormone treatment that stopped my body from producing testosterone, which I continue today," Mr James said.
Now in remission, Mr James urged men to get regular check-ups, regardless of their physical activity and lifestyle.
"It's so important for guys at risk age, like me, to get tested because I was fit and running marathons when I was diagnosed," he said.
Mr James said the highlight of his 254 marathons was in the Gold Coast Marathon in 2007, then aged 58, when he ran two hours and 59 minutes.
In 2011, Mr James featured in a book called The Messengers by Malcolm Anderson.
The book featured people who had run more than 100 marathons.
"According to his research at the time, there were more people who had summited Mount Everest than had run more than 100 marathons in the world," Mr James said.
"So the group of people who had run 100 marathons was less than the group who had reached the summit of Mount Everest"
Mr James ran the Traralgon Marathon in 4 hours and 44 minutes.