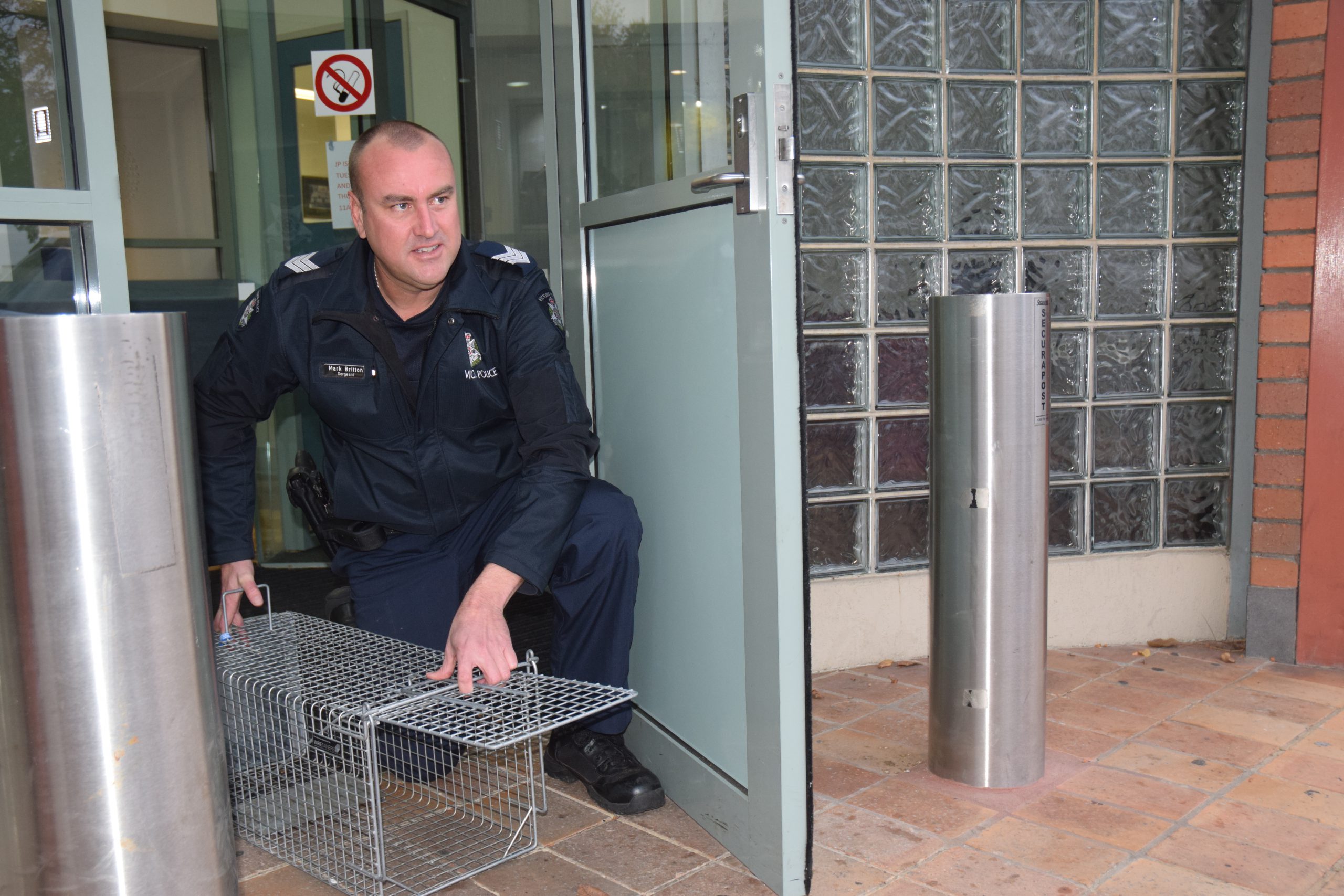 Traralgon police have apprehended more than six four-legged feline strays in the last week after countless sightings of feral cats roaming around the town.
Victoria Police Sergeant Mark Britton said the Traralgon central business district had been inundated with feral cats over the past 12 months.
He said it was time to take matters into his own hands.
"We've had quite a few arrests, we're up to six in just over a week," Sgt Britton jested.
"The council have been very good to promptly collect our prisoners and take care of them.
"I don't think they've gone past 'go', they've gone straight to 'jail'," he said.
The feral cats have been wreaking havoc around the streets of Traralgon, with scratch marks left over several of the officers' private cars behind the police station in recent months.
"As we're here all around the clock, we see them all around the CBD," Sgt Britton said.
"So we put a call into council and they promptly dropped off two cat traps for us.
"As one of the council chaps said, 'they carry a lot of disease and that disease can then be spread onto other cats and wildlife', so that's what I see the biggest problem."
Latrobe City Council general manager of city development Phil Stone said council's local laws team had been working closely with Victoria Police to reduce the feral cat population near the station.
"Our advice to discourage feral cats is to ensure that they are not being fed so as not to attract more cats to the neighbourhood. This can result in litters of kittens," Mr Stone said.
"These traps are a humane and effective way of catching feral cats. Local laws animal control officers will attend when a cat is trapped and remove it free of charge, with a view to rehoming the animal."
Mr Stone said traps were provided free of charge, however there could be a waiting list due to a limited number of traps available.
"To prevent unwanted litters in domestic cats, we would urge owners to desex their pets," he said.
"Cats should also be contained to their own properties at all times and not allowed to wander."
For more information on animal management, phone Latrobe City Council on 1300 367 700.