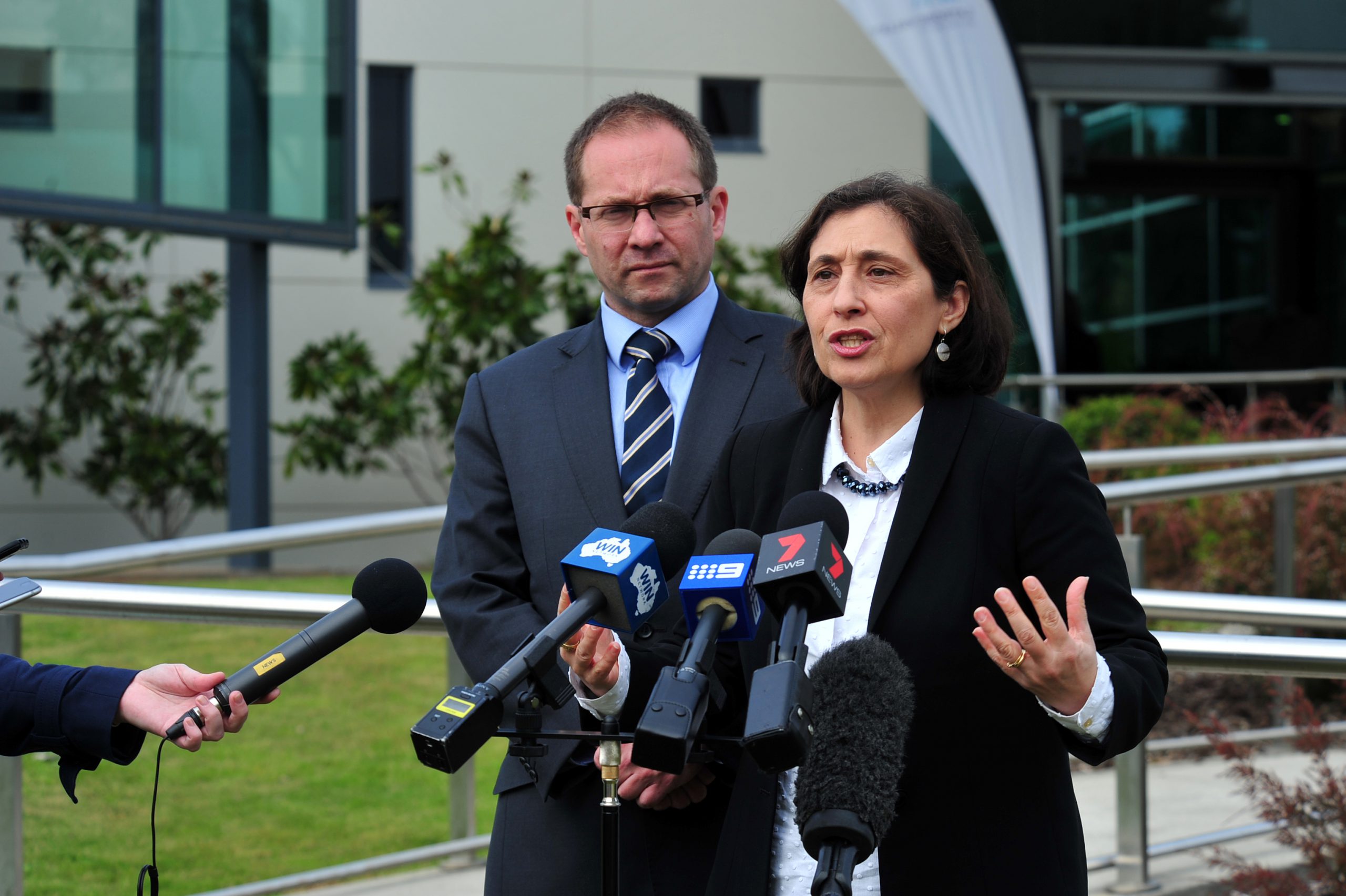 Plans to build Australia's first offshore wind farm off the coast of Gippsland have received a warm welcome, with State Energy Minister Lily D'Ambrosio saying she was excited about the project during a visit on Friday.
On Friday Offshore Energy announced plans to potentially construct 250 wind turbines within a 574 square kilometre area off the Gippsland coast, which if delivered, would create 2000 direct jobs and 10,000 indirect jobs during the construction phase.
The company will undertake a three-year feasibility study to see if the project is viable.
In the region for the State Government's New Energy Technology Roundtable at Federation University, Ms D'Ambrosio said the project had plenty of potential.
"I don't have any doubts that there will be significant money available to get this project built," she said.
"We are very confident that once they go through their feasibility study that there will be more than sufficient interest to invest significant dollars in our state and grow those fantastic jobs that will be a fantastic contribution to the Victorian economy."
Offshore Energy believes the project could attract $8 billion in investment if viable and would generate at least 2000 megawatts of electricity each year.
It would generate 300 ongoing jobs once constructed and reduce carbon emissions by 10.5 million tonnes a year, according to Offshore Energy.
"We know that offshore wind projects in Europe and other parts of the world have been demonstrated to have fantastic resource and great energy outcomes in terms of generation from offshore projects," Ms D'Ambrosio said.
Access to the Latrobe Valley's existing electricity transmission infrastructure, ideal water depths off the Gippsland coast and strong winds offshore combined to make Gippsland an ideal region for the project.
Offshore Energy managing director Andy Evans said offshore wind was becoming more attractive and construction jobs could provide work over an extended period of up to 10 years.
"Our company has been looking at this for five years," he said.
"We're getting to the stage where offshore wind prices are plummeting around the world."
Regional Development Australia Gippsland chair Richard Elkington described the announcement as "good news from an investment point of view".
"This is the private sector saying 'we've got some really good infrastructure and people in Gippsland, we're considering a major investment'," Mr Elkington said.
"And they've already made one – a feasibility study that takes three years is very expensive."
The announcement comes just two months after the closure of Hazelwood Power Station, which removed 1600 megawatts from the state's electricity grid and resulted in the loss of 750 jobs.
Federal Member for Gippsland Darren Chester said the project was in its early stages but it had "great potential to create jobs during construction and longer term in Gippsland and the Latrobe Valley.
"I have met with the project proponents this week and urged them to consult with the community, particularly with the commercial fishing sector which has some concerns about the impact on their activities," Mr Chester said.
"It's a great sign that private investors are identifying Gippsland as the place they want to invest.
"This project would require approval from the federal Department of the Environment and Energy before an offshore exploration licence would be granted."