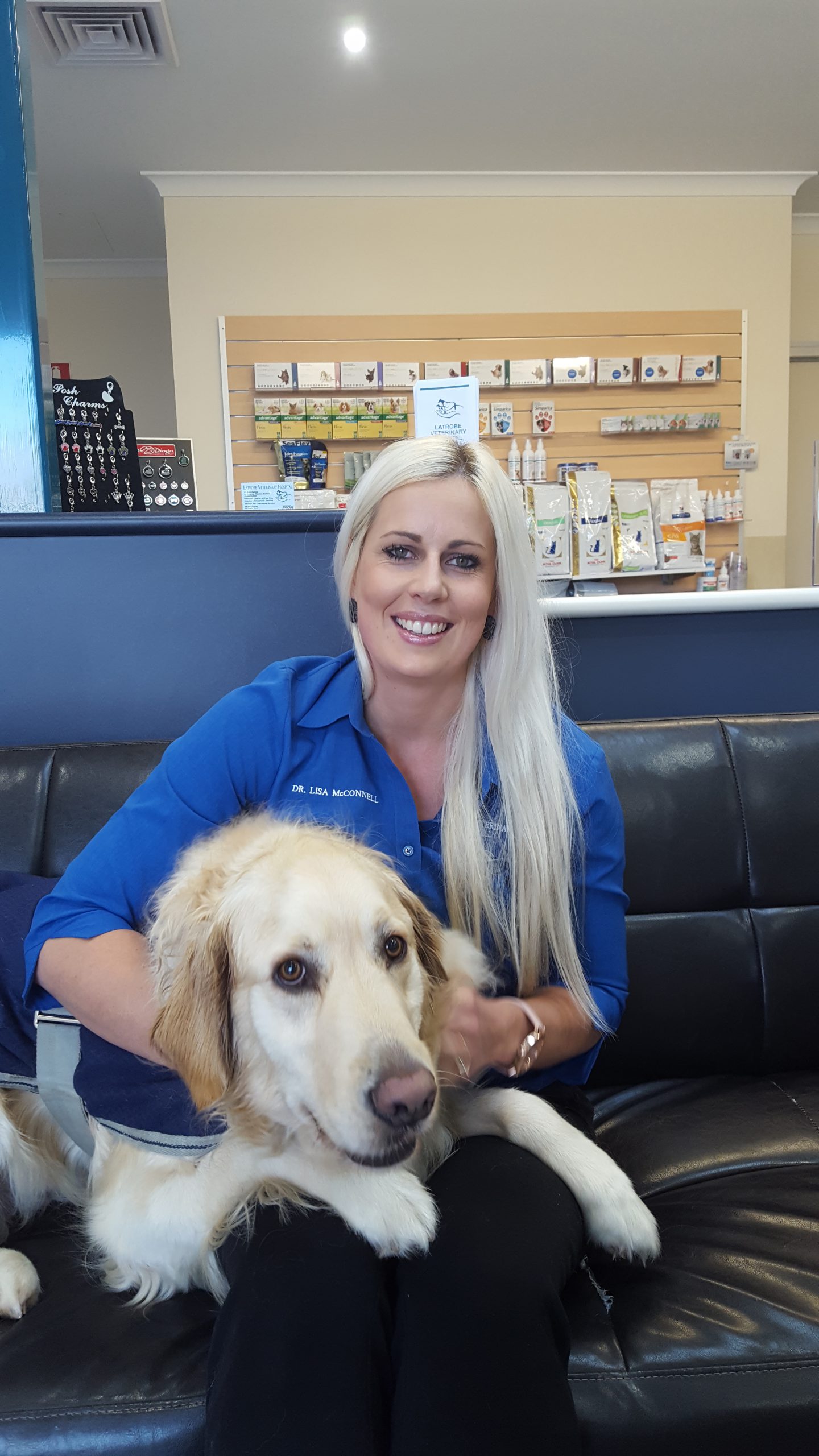 Traralgon veterinarian Lisa McConnell has been shortlisted in a contest to become a national reality television star.
Dr McConnell was among 400 hundred people nominated to star in Channel 10 program 'Bondi Vet' as part of a competition to replace Dr Chris Brown.
She was selected for the top 50 which will be voted on by the public.
"The public will choose one vet and the producers will choose four more. From those five, the final will be chosen," Lisa said.
If Lisa were to win the competition the television show would be filmed in the Latrobe Valley at Lisa's practice.
"At a time like this, it would be great for the Latrobe Valley," she said.
Lisa said she didn't expect to get this far.
"It's not something I'd normally apply for," she said.
Lisa's love of animals began in her childhood where she grew up in Bruthen on her parents' farm.
"As long as I can remember, I've been animal crazy," she said.
Lisa's dog Sandy featured heavily in her application video for Bondi Vet.
"Sandy is four years old. She was rescued from Forever Friends. She's a bitzer but we'll go with Mastiff," Lisa laughed.
"I encourage people to vote if that is something that they want in the Valley," Lisa said.
To cast a vote for Lisa as the next Bondi Vet, visit https://bondivet.com/vet-search/lisa-mcconnell
*Zaida Glibanovic is a work experience student from Lowanna College.