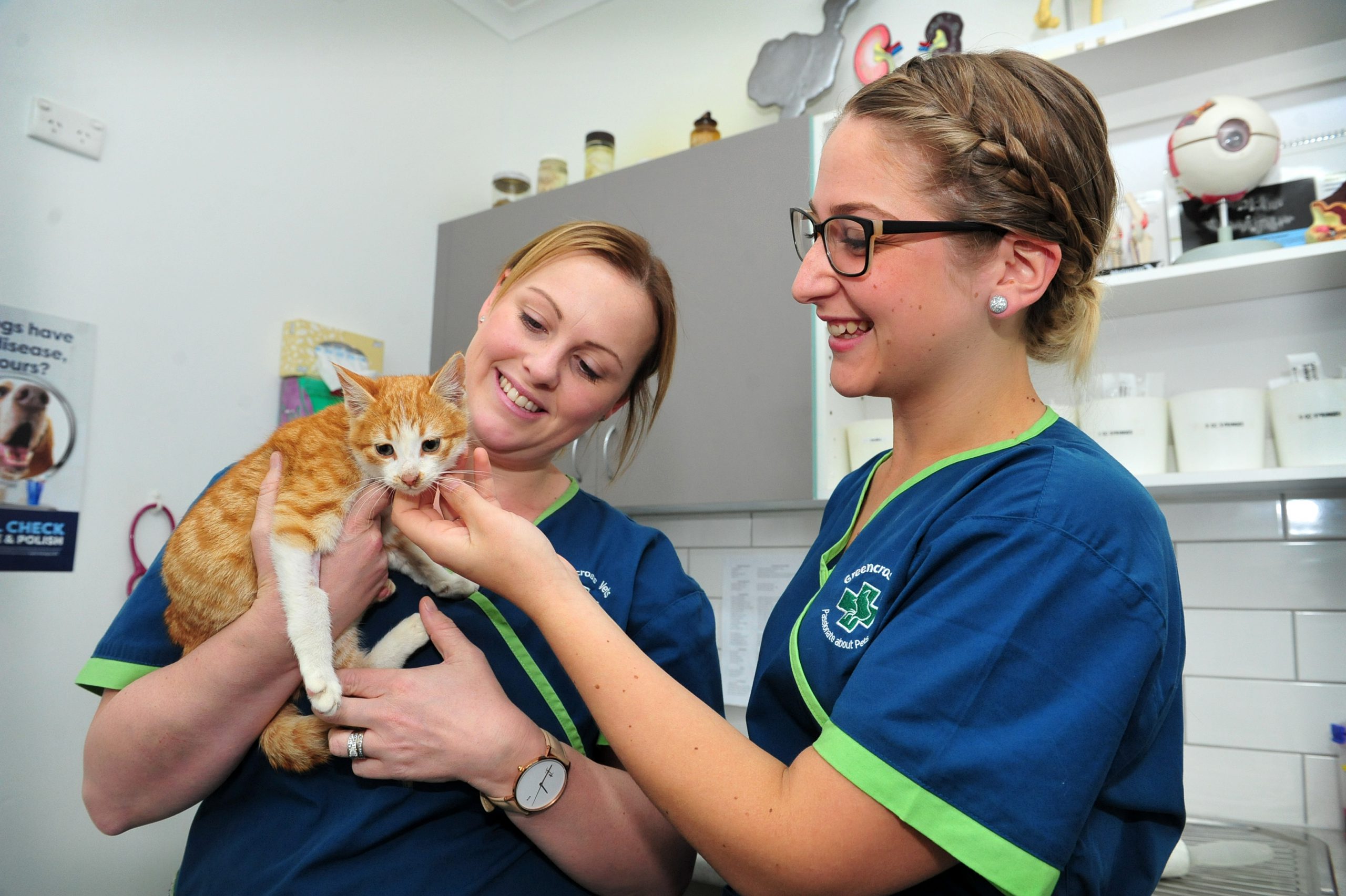 Twelve week-old ginger kitten Gregg is recovering well after he was rescued from a stormwater pipe on Argyle Street in Traralgon on Monday.
Named after one of his rescuers, Gregg was found crying and breathing heavily by a staff member from a nearby local business on Monday afternoon about 1pm.
After a failed attempt to coax the kitten out of the drain using food, Greencross Vets Morwell practice manager and vet nurse Kelly Bianconi was called in a desperate attempt to free the kitty.
After several unsuccessful attempts, Ms Bianconi called on Gippsland Water multi skilled operator Gregg Renwick, who brought along a camera to look down the pipe.
"Greg used his camera to tell us where the location of the kitten was, which was fantastic," Ms Bianconi said.
"What was not so fantastic was the location of the kitten. It was sitting about a metre from the drain end and then another half a metre to a metre down and right under the large concrete slab."
The only option to access the short haired tabby was to dig a hole in a nearby garden bed, about a metre and a half deep, so a hole could be bored to access the kitten.
The team called on Ben Hoskin from K.R Grimes Plumbing who cut a 10cm by 10cm hole in the side of the pipe.
"He was lodged quite tightly so we had to put a lot of effort into dislodging him," Ms Bianconi said.
"I managed to slide the kitten backwards and then pull it up out of the drain. He was exhausted, wet and very cold.
"We believe that it had been in there since Friday or Saturday… it took us four-and-a-half hours to get him out."
The kitten was then taken to Greencross Vets in Morwell where he was treated for dehydration and shock.
"He will continue to be monitored by the staff over the next week to ensure he recovers well from his ordeal," Ms Bianconi said.
"A number of people have already come forward to offer this little guy a loving home and I'm sure this guy will be able to live out the rest of his life in a beautiful home."
Ms Bianconi said Gregg had used one of his nine lives "for sure" and thanked Mr Hoskin and Mr Renwick for their assistance.