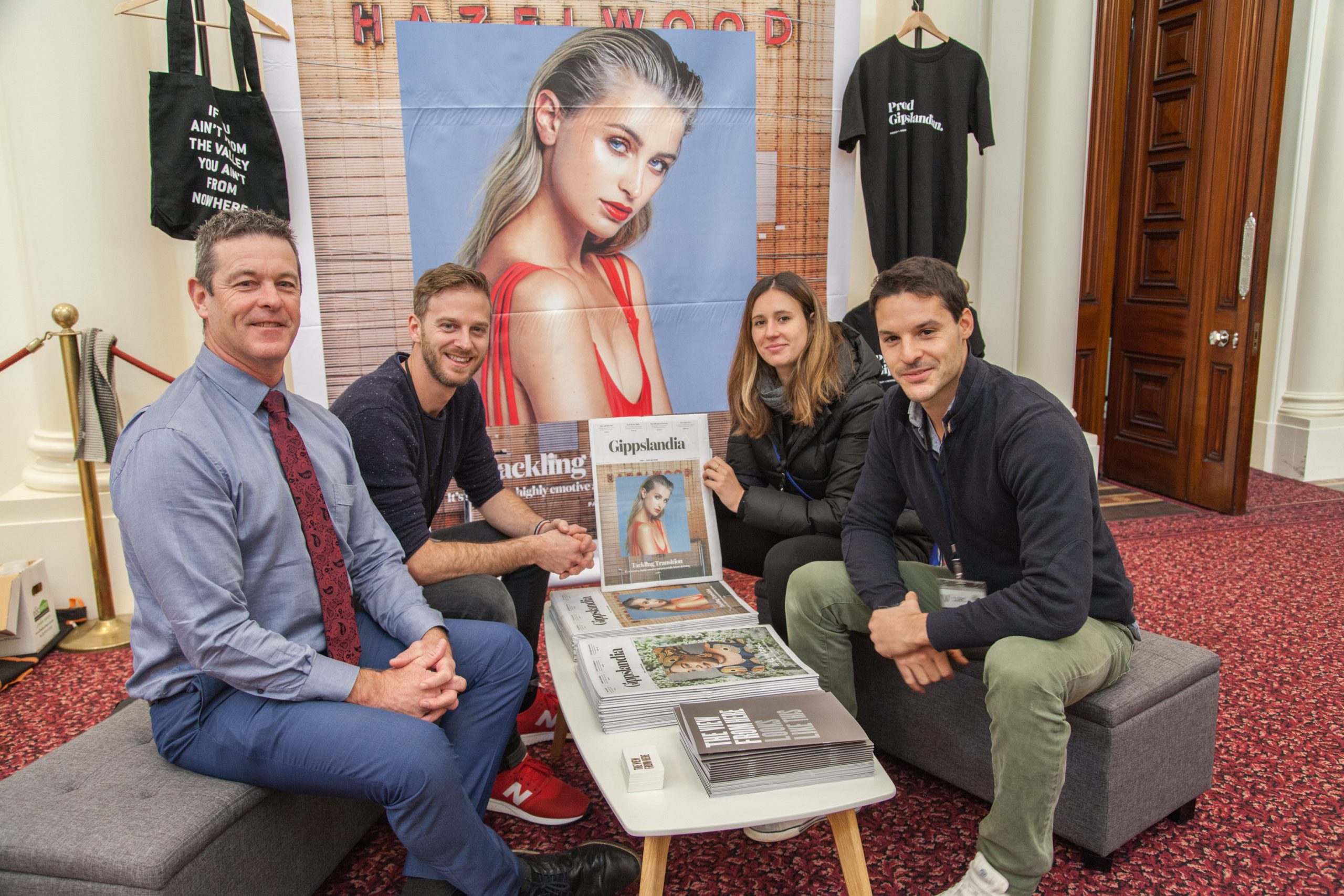 A range of Latrobe Valley businesses and organisations have been on display at the Victorian Parliament this week as part of an exhibition to showcase what the region has to offer.
Hosted by Member for Morwell Russell Northe, the 'Love Latrobe ' exhibition features stalls from nine businesses and organisations from a variety of industries which highlight the success of the Latrobe business community and promote local services and products.
"Our community has gone through a lot in the past few months," Mr Northe said.
"This exhibition is an opportunity to highlight to all members of parliament, and to the hundreds of visitors who will come through parliament this week, that the Latrobe Valley has a strong future and many vibrant industries and businesses."
The exhibition was open to the public from 9am-5pm, Tuesday to Thursday this week.
"We should be proud of the community we live in and we want local business to be pushing their products," Mr Northe said.
Local business owner and director of The View From Here John Calabro said the exhibition was an opportunity to not only increase the profile of his design studio, but also to speak to parliamentarians as business-owners.
"We believe if we're able to represent ourselves really well then (the Latrobe Valley) will become an attractive option for people to invest in," he said.
Mr Calabro said the people of the Latrobe Valley were proud of their community and knew the region was worth investing in.
"By being in Melbourne with parliamentarians and people outside the region, we get the chance to say that to them as well," he said.
"It's good for that voice to be heard by some of the other parties and ministers and politicians."
Businesses participating in the Love Latrobe week include Australian Paper, Mahindra Aerospace, Narkoojee Winery, Safetech, Latrobe City Council, Latrobe Visitor Information Centre, Latrobe City Business Tourism Association, the View from Here, Latrobe Valley Enterprises, Gippsland Trade Printers and the Morwell SES.