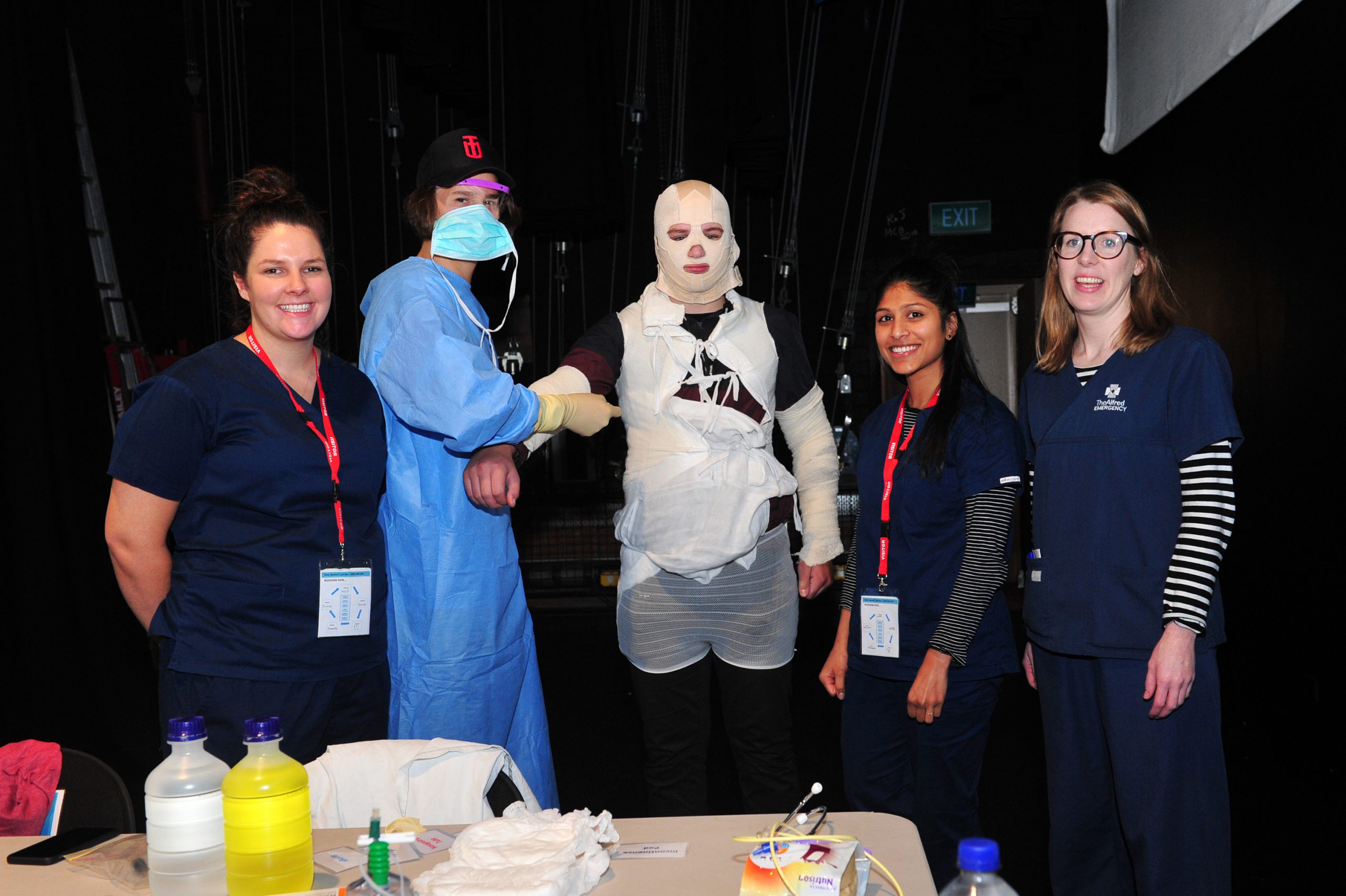 An injury awareness and trauma prevention program aimed at teenagers has been hailed a success after more than 200 students from nine schools across the region attended the program in Traralgon this week.
The PARTY Program or 'Prevent Alcohol and Risk-related trauma in Youth' highlighted the consequences of engaging in risk-taking behaviour.
Run through the Alfred Hospital and an initiative by the National Trauma Research Institute, the program followed the journey of the trauma patient.
"It started in pre-hospital with an ambulance team and then moved into emergency and up to ICU and then into the trauma or burns ward before the final step in rehabilitation," Alfred Hospital senior program coordinator Bec Chapman said.
"We're trying to show these kids the consequences of engaging in risk-taking behaviour and helping them identify risks around road trauma, texting while driving, drink-driving and having too many people in the car at any given time.
"But also things like climbing on roofs whilst you've been drinking, diving into shallow water and not wearing the right protective gear while playing a sport are also covered."
Ms Chapman said the Latrobe Valley had been recognised as a key region to deliver the program.
"There is a lot of trauma happening in the Valley, there's issues with drugs and alcohol as well so we wanted to make it available for these kids to witness what it's like," Ms Chapman said.
"Areas like the Latrobe Valley are often geographically isolated, so they miss out on things just purely because of where they live."
Students were given the opportunity to act as medical practitioners in a mock-trauma situation where they were required to cut off the clothes of a mannequin and identify potential injuries associated with a trauma-related incident.
The program finished with a story from Sharnee Fry, the wife of an injury survivor, who spoke about a serious road incident her husband was involved in eight years ago.
She spoke about his rehabilitation and the impact it had on his family.
For more information about the PARTY Program visit www.partyalfred.org.au