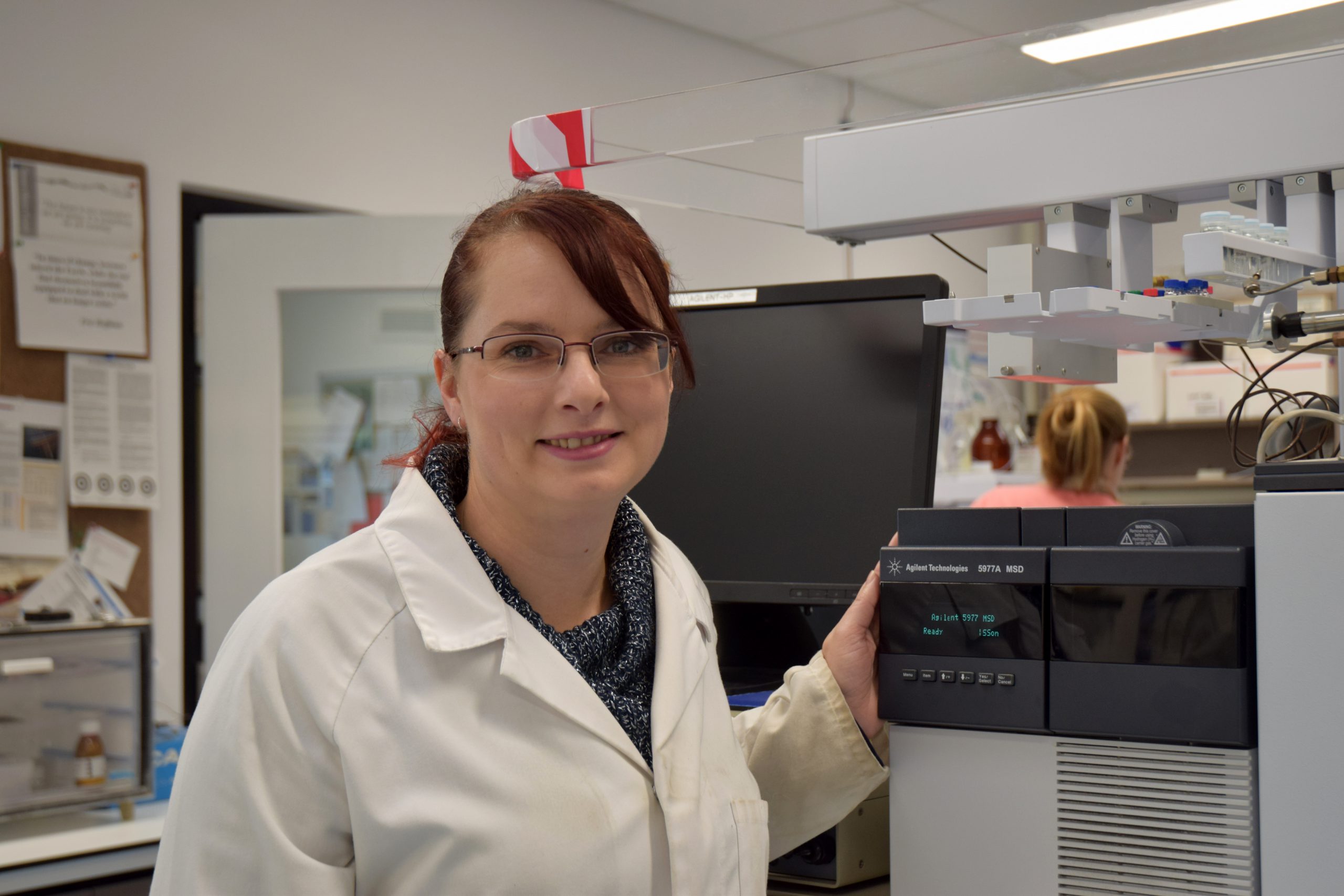 The potential to incinerate things at 3000 degrees and orchestrate explosions were reasons why Hazelwood North resident Kellie Young sought a career in a white lab coat.

"Who doesn't love blowing things up for a living?" Ms Young said.

Now after 10 years in the industry, she has realised she prefers the more human side of the workplace and is on her way to being a university lecturer.
"It's more about making sure the students don't blow themselves up for a living!"
Ms Young's recent bursary offered by Graduate Women Victoria is now paying for part of her Masters of Education, which she hopes will lead to lecturing tertiary maths and chemistry subjects.
Her five years apiece in the water and power industries came to an end when Ms Young approached one of her lecturers Jo-ann Larkins from Federation University Australia and asked if there was the possibility she could teach.
"I kind of liked the people but overall I wasn't thrilled with industry, so that human interaction is certainly a big thing I'm really enjoying about the career change," she said.
While she's completing her masters, Ms Young is also a chemistry lab demonstrator and a basic maths tutor for first year undergraduate students.
Ms Young toyed with the idea of becoming an educator when she was in year 12, however when she looked around her physics classroom she backed away from the idea.
"I then put up with engineers for 10 years, so you know, 18 year-old boys are nothing," Ms Young joked.
She now wants to reassure other young women who might be interested in working in science, it is okay to chop and change career paths.
Ms Young doesn't deny the male-dominated workplace culture in industry was a challenge, but hopes other women can "just give it a go" if that's what they're interested in.
"Not everyone is built for industry, not everyone is built for teaching, not everyone is built to sit behind a desk for eight hours a day – it would personally drive me absolutely batty," she said.
"And industry is changing.
"Circumstances are changing and they're recognising now that it's more valuable to business overall to have women in there, in and around industry."
Ms Young said it was harder, however, for women to find their place in science, maths and engineering careers.
"That's not going to be their fault, but they shouldn't let that put them off."
Ms Young also hoped through education she could help dispel the stigma that women should keep to biology over chemistry and physics, and relieve some of the "anxiety and fear" surrounding maths.
"Once you sit down and work it through with (students) they realise it's not as scary as they think it is," she said.
"It's really satisfying, seeing them going, 'hey, I can do this, hey, it's actually easy', maybe even 'hey, I enjoy this'.
"I'd settle for 'hey, I'm not scared of it anymore'."