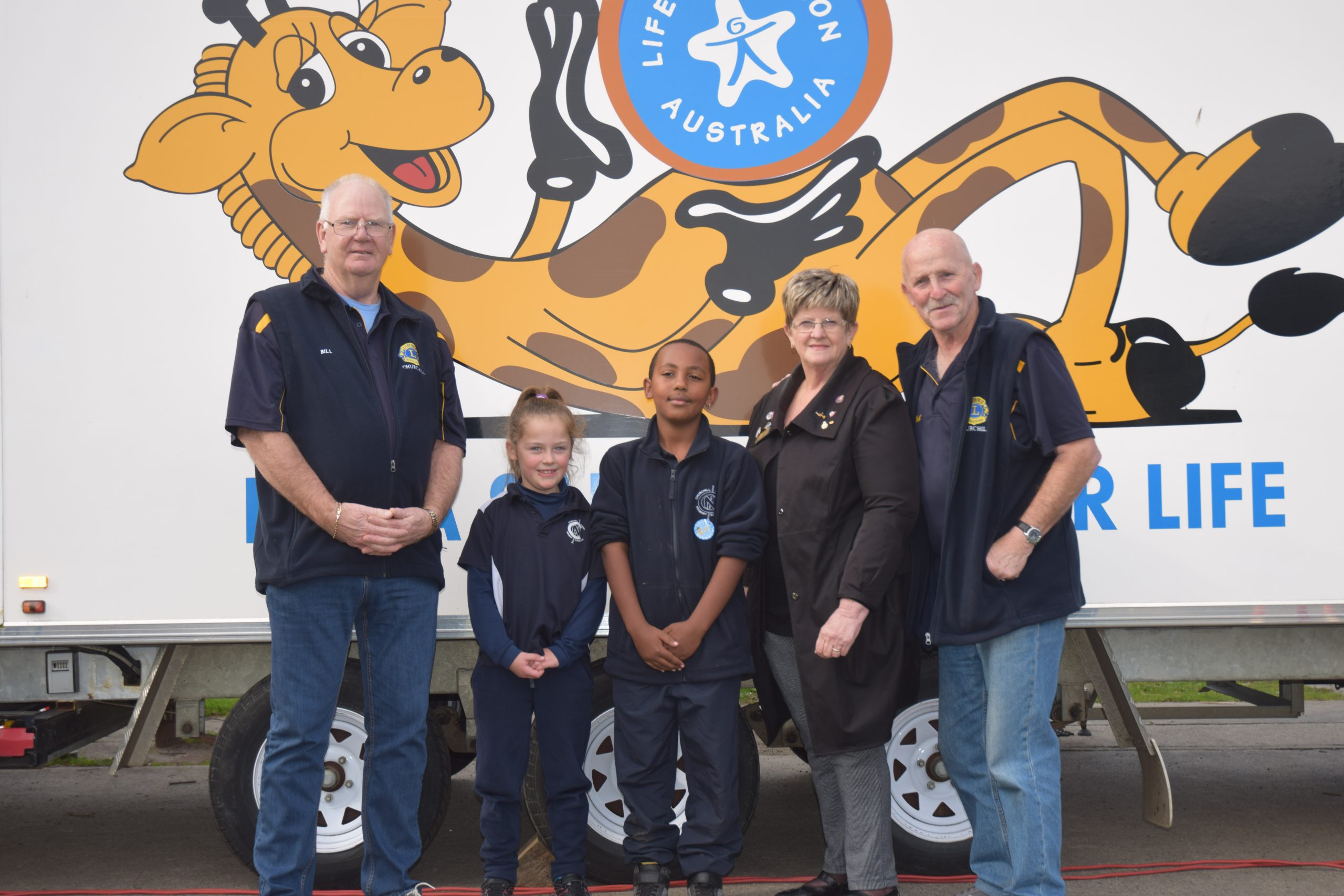 More than 170 students at Churchill North Primary School participated in the Life Education program this week with well-known mascot, Healthy Harold the Giraffe.

The mobile learning centre travels to schools and provides students with the tools they need to make informed choices for a healthy life.
Churchill North Primary School assistant principal Stacey O'Brien said students enjoyed the program, which had not been to the school in at least 12 years.
"It is engaging for students to be out of a classroom and in a different learning environment," she said.
"They learned about healthy lifestyle choices and respectful relationships to prepare them for the future."
Ms O'Brien said one student described meeting Healthy Harold as "the best day of his life".
The program was sponsored at the school by the Churchill Lions Club.
Life Education is run under a 'user pays' system, schools sometimes miss out as they cannot afford to build the program into their curriculum.
The Life Education Gippsland Committee developed a program called 'Healthy Harold's Helping Hands' which encourages service clubs, community groups and businesses to fund the Life Education program in schools.
Churchill North Primary School is the first school to host Life Education as part of the program, thanks to funding from the Churchill Lions Club.
Grade 3/4 students Chantal and Noah enjoyed the Life Education session with Harold.
"We learned a lot about health. We learned how to read medicine labels," Noah said.
"It was funny when Harold kept bumping his head."
Chantal found the experience educational.
"We learned that if it's the wrong date (on the medicine labels) we can get sick," she said.
"It was lots of fun."
Churchill Lions Club president Bill Hurenkanp said the program gave kids invaluable life experience.
"It makes them smarter in life and helps them know what to look for and what to stay away from," he said.
"Ultimately, it will make them better citizens into the future."
For more information about the Life Education program, visit www.lifeeducation.org.au/page/item/300-Gippsland