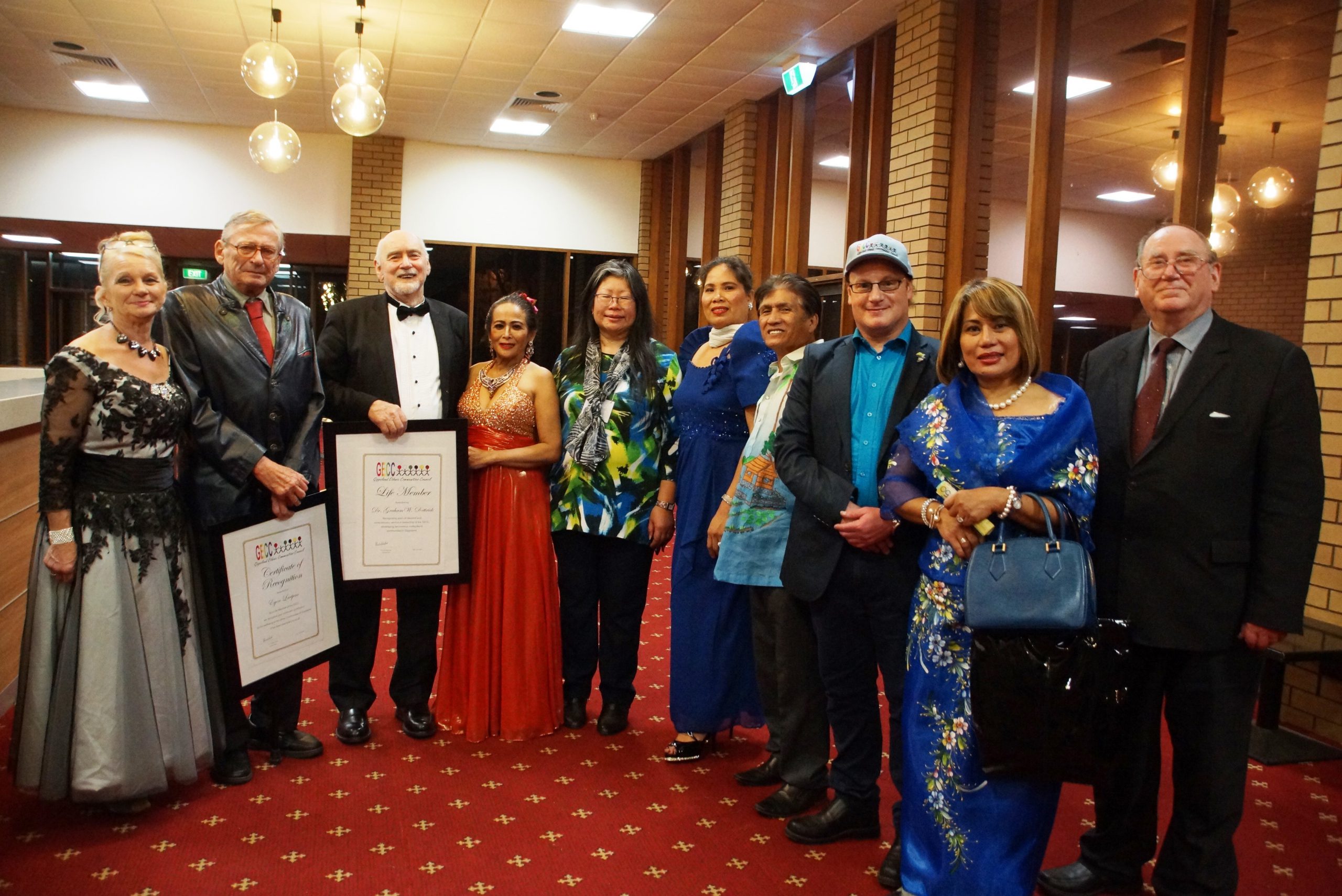 The multicultural festival organised by the Gippsland Ethnic Communities Council is now back, three years after it was cancelled.

The event returned to the region on the weekend of 17-18 June.
GECC chair Christine Lee said the organisation had received positive feedback from the community with members of ethnic groups requesting that the festival be held again every year.
"Everybody wants it again," she said.
"If we receive funding, we will run it."
Dr Lee said people had also requested that the festival be held in March as it was too cold to conduct it in June.
The two-day festival was held Saturday and Sunday starting with a multicultural ball held at the Kernot Hall and ended with a free event at Morwell's Immigration Park.
Certificates for new life members and recognition were given to former GECC chair Graham Dettrick and Egon Luetjens, respectively, during the ball while attendees in their cultural dress were serenaded by Melbourne-based band Hot Mess.
On Sunday, the Sale RSL Pipe Band led a parade of flags representing the Valley's culturally and linguistically diverse communities in opening the free program at Immigration Park.
Attendees were treated to different types of native food from around the world and cultural performances from India, the Philippines, and Africa.
Groups such as the St Paul's Anglican Grammar School, Moe SES and more had stalls at the event.