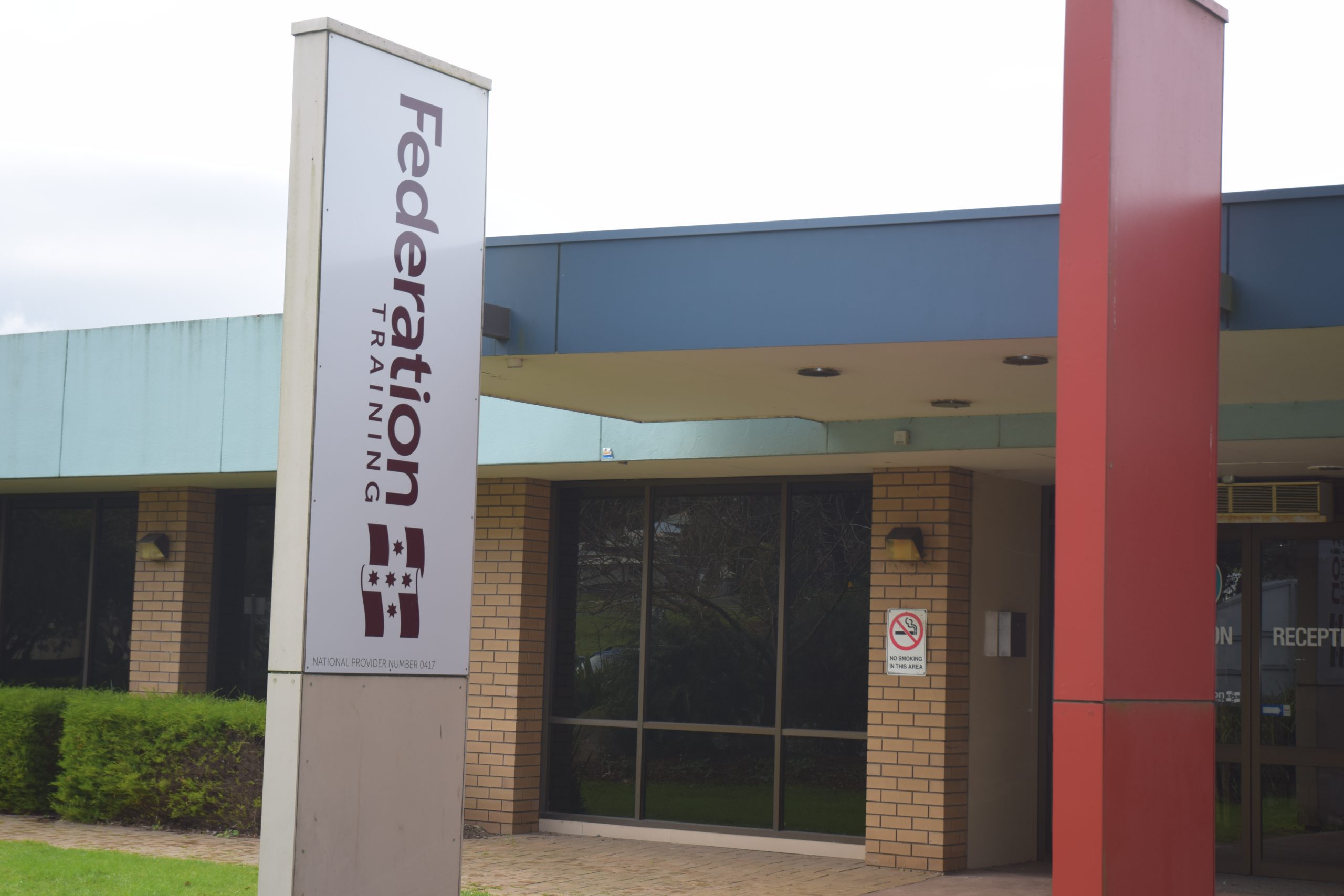 Student contact hours at Federation Training fell by almost 700,000 hours and more than a third of its workforce left between 2014 and 2015, the TAFE's recently released annual report shows.

The 2015 report was released last week following delays in the Auditor-General's review of the document's financials following the merger of the two institutions.
"It is apparent that for successive years, previous board and management decisions combined with policy changes at a State Government level meant Federation Training failed to deliver on its commitment to deliver the best facilities, training and skills allowing local students to thrive and industries to grow," Federating Training managing director Jonathon Davis said.
Mr Davis said a number of factors contributed to the decline in student enrolments and a new TAFE leadership team backed by the State Government was prepared to make tough decisions to restore accountability and responsibility to the TAFE.
"Poor decision-making and financial mismanagement threatened the institute's viability," he said.
"Without Victorian Government support, Federation Training would have reported a deficit in this period.
"It also resulted in some courses and training that did not connect students to jobs and meet the current and future needs of local employers, industries and communities.
"Decisions also impacted on the quality of campus assets and facilities."
In 2015 Federating Training had more than 2.4 million adjusted student contact hours compared with almost 3.1 million in 2014.
"This is in the context of declining participation across the national VET system," Mr Davis said.
"Like many TAFEs across Victoria, Federating Training reports on student contact hours, not numbers."
The annual report also showed that 182 full-time staff left in 2015.
"Following the merger of Central Gippsland Institute of TAFE and Advance TAFE to form Federation Training, fewer staff were required, particularly in administrative areas," Mr Davis said.
"A streamlining of courses and a change in offerings, combined with an overall decline in training nationally led to a reduction in student contact hours.
"The reduction in staff was due to a combination of natural attrition and, where appropriate, redundancies (were) offered to permanent staff affected by the merger."
Mr Davis said Federation Training now had a new board, a new managing director, a new senior management team and a new plan to rebuild, with a curriculum redesign on the horizons.
"Change like this does not happen overnight. It will take some time for us to realise this vision," he said.
"Federation Training, led by a new executive team and its board, in partnership with the Victorian Government, is determined to do all it can to help students get real training for real jobs."
Opposition training, skills and apprenticeships spokesperson Steph Ryan said the cuts were "devastating at a time when Daniel Andrews has washed his hands of job losses at Heyfield and Hazelwood".
"While Labor has been busy telling everyone it is 'rescuing' Federation Training, it has been cutting courses and student support services and sacking a third of the TAFE's workforce," she said.
State Training and Skills Minister Gayle Tierney told parliament on 8 June the organisation's forced amalgamation by the former government created huge problems.
"Federation Training has been left with a range of facilities that are not fit for purpose. They also have a course list that has had a history of not being aligned to the needs of the local communities," she said.
"The new board and the new CEO have been working through those issues, and they are doing that with the local communities to make sure that industry and the local communities are getting the courses that they need delivered in their local TAFE."
Ms Tierney said the government was committed to "restoring TAFE" after cuts by the previous government.
"We want a brand new type of TAFE that is agile, is flexible and serves the interests and the needs of local communities," Ms Tierney said.
"This was something that just did not occur under the previous government. TAFEs were left in tatters and we are rebuilding them."
"It is going to take time because the massive destruction that was wreaked over the TAFE system really had no bounds. We are attempting to put oxygen back into the public education system, and so needed particularly in rural and region Victoria."