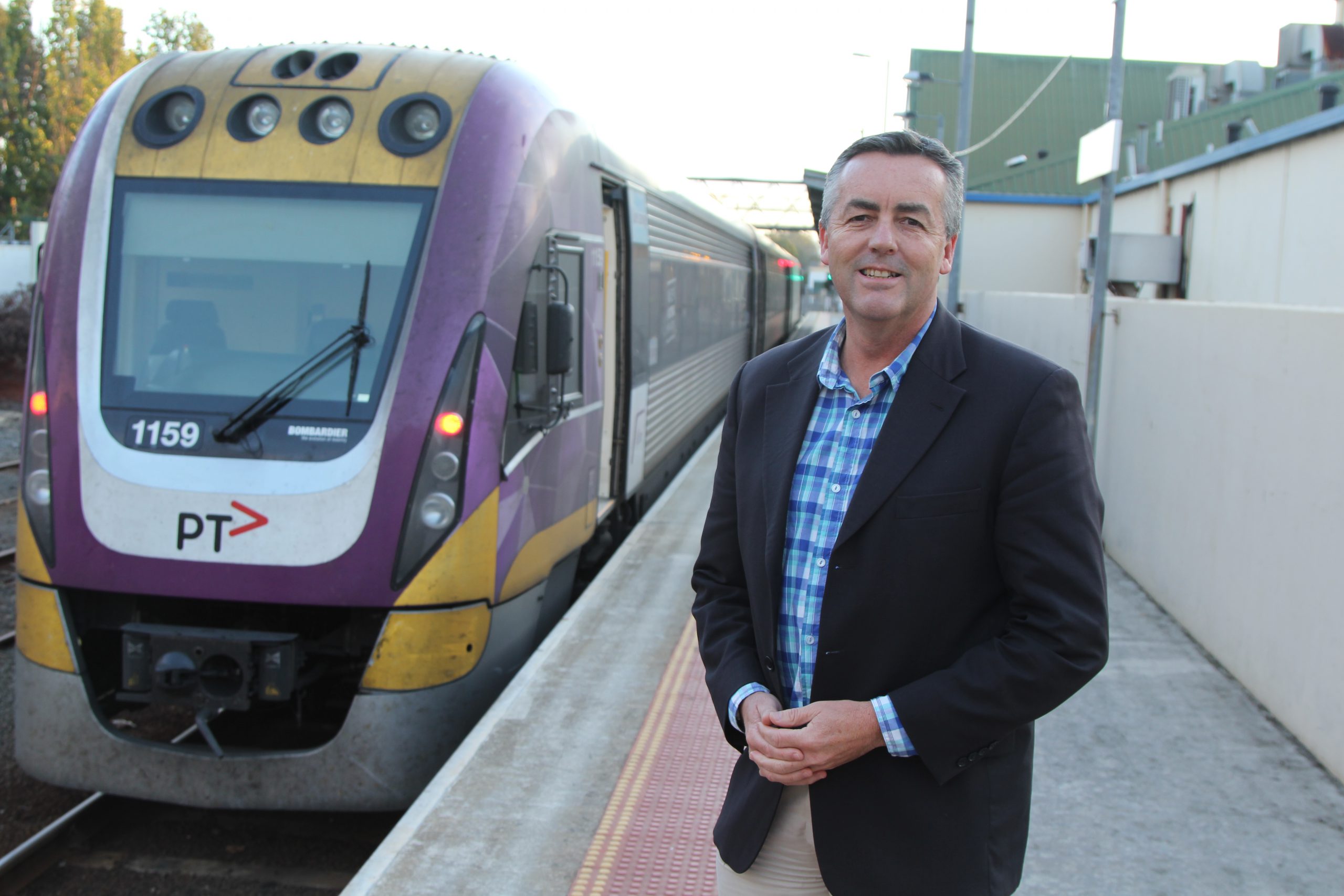 The Gippsland rail line will receive a $530 million upgrade after a federal-state funding impasse ended with the Commonwealth agreeing to kick additional funds into the project.
In late April, the State Government announced the $1.45 billion statewide upgrade from funds it says are owed to it from the Federal Government from the sale of the Port of Melbourne.
However, when the Federal budget was announced it contained only $195 million for the Gippsland line from a total $500 million for rail upgrades across the state.
Following the budget, Federal Infrastructure Minister and Gippsland MP Darren Chester said if Premier Daniel Andrews was "fair dinkum" about the project, Victoria would need to invest its own funds.
Now the Federal Government has agreed to fund the bulk of the project, with the State Government providing $150 million.
Mr Chester said the agreement was struck after talks between himself and State Public Transport Minister Jacinta Allan.
"I've said all along that the Victorian Government needed to provide detailed plans and make a contribution to the package: that's been achieved following discussions over recent weeks," Mr Chester said.

"Importantly, the Gippsland works will mean 400 jobs in the Latrobe Valley, and more frequent train services to Melbourne."
Last night, State Member for Eastern Victoria Harriet Shing branded the decision a "win for regional Victoria, a win for Gippsland and a win for jobs".
"We said we would fight every day to get the money owed to Victorians and that's exactly what we've done since the Commonwealth failed to deliver on its promises in this year's Federal budget," Ms Shing said.
"At last the Turnbull Government has stopped playing games with Victoria's infrastructure money and we look forward to working with them to get this project delivered."
When completed, the upgrade will allow trains to run every 40 minutes.

The project will include upgrades to train detection systems at 20 level crossings along the line and duplicated tracks to be extended near Moe, Morwell and Traralgon.
A second platform will be established at Morwell.
In a statement, Latrobe City mayor Kellie O'Callaghan said the funding decision "was a testament to the community's power and determination captured during council's economic transition engagement process".
"We are pleased to see that the Federal Government, in particular our local Federal Member Darren Chester, has fought to deliver funding for vital rail upgrades in our region, which we are very grateful for," Cr O'Callaghan said.
"This investment will ensure that Gippsland has the rail service that it deserves. It will ensure that we are able to offer a regional city experience like our counterparts in Geelong, Bendigo and Ballarat."
Committee for Gippsland chief executive Mary Aldred said in a tweet the Federal Government's decision was "great news for Gippsland".
More to follow.