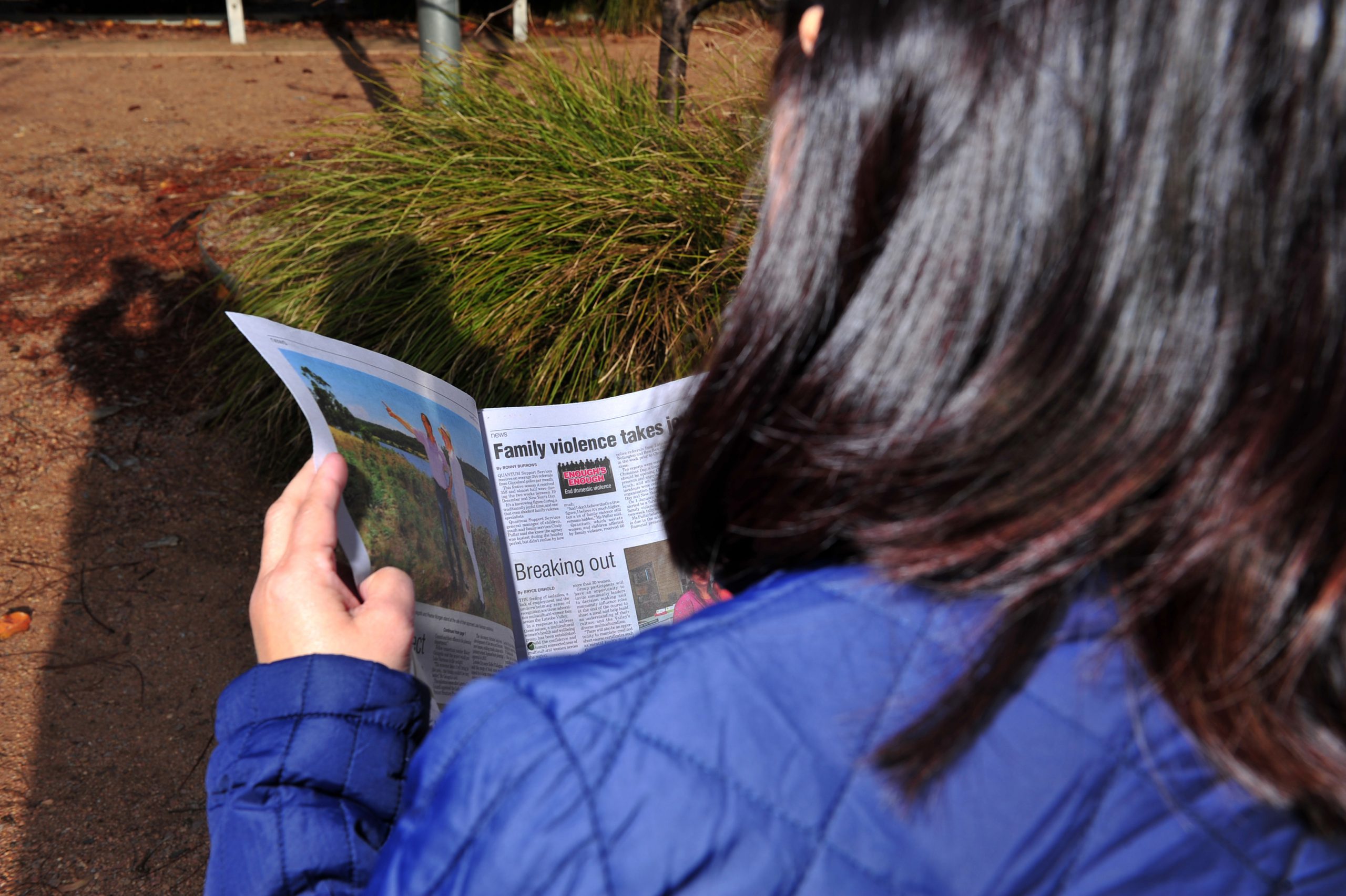 Before she came to Australia, Debbie* dreamt of walking along the beach holding hands with her future husband and having a cuppa at a quiet coffee shop.
That's how he told her their life would be when they were still courting via Skype after being introduced by Debbie's sister six years ago.
None of that happened.
Instead, Debbie often found herself hungry and "treated like a slave" by the man she fell in love with.
"Years passed (and) there was no beach, there were no coffee dates because he was ashamed to introduce me to people," the now 59 year-old mother said.
She met him face-to-face in 2012 when he flew to her South East Asian home.
"I liked him because I thought he was family-oriented… he called his parents twice a day," Debbie, said of the man she would marry in 2015.
Earlier in the relationship, he showed he was serious.
He asked her to close her small business in her home country and said he would support her financially.
In 2015, Debbie and her son flew to Gippsland so she could get married. He took them to his farm.
However it wasn't long before she saw what lurked inside the older man she thought would make a good life partner.
"He didn't feed me and he hid food from me," she said.
"When we (were) out, he would disappear and come back with marks of food around his mouth."
Debbie said the only time she ate a decent meal was when her sister came to visit her at her husband's farm.
"I felt like a pauper desperate for food," she said tearfully, adding she had survived on bread, fruit and coffee most of the time.
Her husband forced her to work on the farm, pulling weeds and never offered food.
"I had calloused knees from kneeling, it was really hard."
There was alleged sexual abuse too – an issue she felt too ashamed to talk to anyone about.
"I didn't realise I was being abused because we were husband and wife," she said.
"I loved him so I thought he would change."
Debbie had no access to the outside world as her husband refused to provide her with mobile phone credit and would not leave her money or the keys to their home. She felt trapped.
That changed when an argument prompted her son to intervene and her husband responded by pushing him.
Debbie reported the incident to police who advised her to immediately cease contact with her husband.
Gippsland Multicultural Services director Lisa Sinha said family violence was different across cultures and many women who came from migrant backgrounds were "very fearful of reaching out to police or to other service providers and would not see this as an appropriate or safe response to their experience".
"They may have very different concepts of what constitutes family violence and there may be pressures from their family in the country they left to make the marriage a success," Ms Sinha said.
Today, Debbie is starting her journey towards healing, living in a temporary home with her son.
*Not her real name