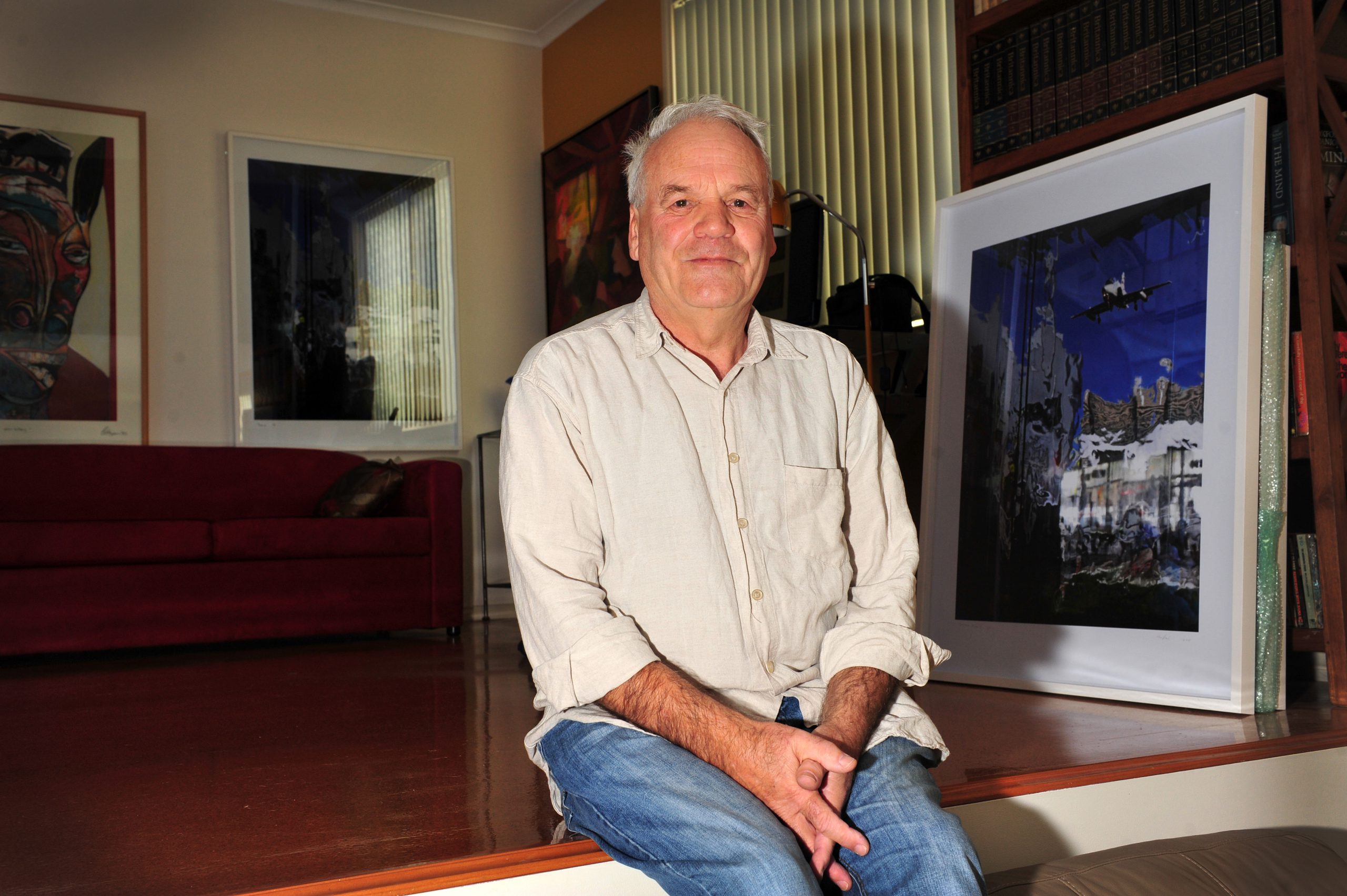 Morwell artist Manfred Krautschneider traded his academic life as a mathematician for art, however to him, it's all research.
"With a science background in my case, it leaves you thinking in a certain way," the Austrian-born artist said.
"A lot of people misunderstand that, and think you can't be both a scientist and an artist.
"It's crap. Art is about creativity, as is science."
In Mr Krautschneider's work as a mathematician at Monash University, he modeled dispersal of smoke from fires, planetary formations and atmosphere for weather forecasting.
He said psychology was possibly the only branch of science that wasn't well enough understood at this point in time to be modeled.
The ability for the mind to distort images through perception has been part of his 'research' for the last decade since enrolling in art school in 2001.
Mr Krautschneider's upcoming exhibition at Latrobe Regional Gallery is a selection of photographic works from his ongoing series 'Suburban Reflections'.
The works are reflections of streetscapes, distorted by warped glass giving a surreal and even abstract nature to the images.
It's all imagery "found" in the real world, and some of the photographs were taken in Traralgon.
He said he was hoping he'd have some Morwell shots for next time.
"I'm waiting for the right conditions but strangely I've missed most of them," he said.
"I want a foggy night, and there were a few, but I was too busy watching something on TV to notice."
Mr Krautschneider said photographers mainly ignored his work because it was too "arty" for them, but the galleries loved them.
When he first looks at his works, he gets excited, then starts to worry about fragmentation, disaster and destruction.
"I've done a series where to such a background I've added a jet, a bomber, to suggest issues of the day and also my personal fears," he said.
He may have taken up digital photography since finishing art school, however Mr Krautschneider has been experimenting with the broader art form since his father, Karl Krautschneider, bought him a box 'Brownie' camera and developing kit when he was about 10 years old.
"You were completely self-sufficient, you didn't need a chemist, you didn't need a computer," he said.
His family moved to Morwell from post-war Austria when he was nine years old, and photography was a distraction in what was a "tough time".
Mr Krautschneider said it was "wonderful" Latrobe Regional Gallery had agreed to display his works for the first time, and thought it was "amazing" for his exhibition to be followed by surrealist great Rene Magritte.
He named the exhibition 'Presentiment' to explain how he had come to understand his artworks over time, which were a kind of "sucker punch" in how they led the viewer in with beauty, then suggested destruction.
"I have friends who don't see any of the negative stuff in them which I think is great," he said.
"There's still a role for beauty I think, but personally that's my nature, I tend to worry about the future.
Manfred Krautschneider's exhibition 'Presentiment' will be at Latrobe Regional Gallery, Morwell from 15 July to 6 August.