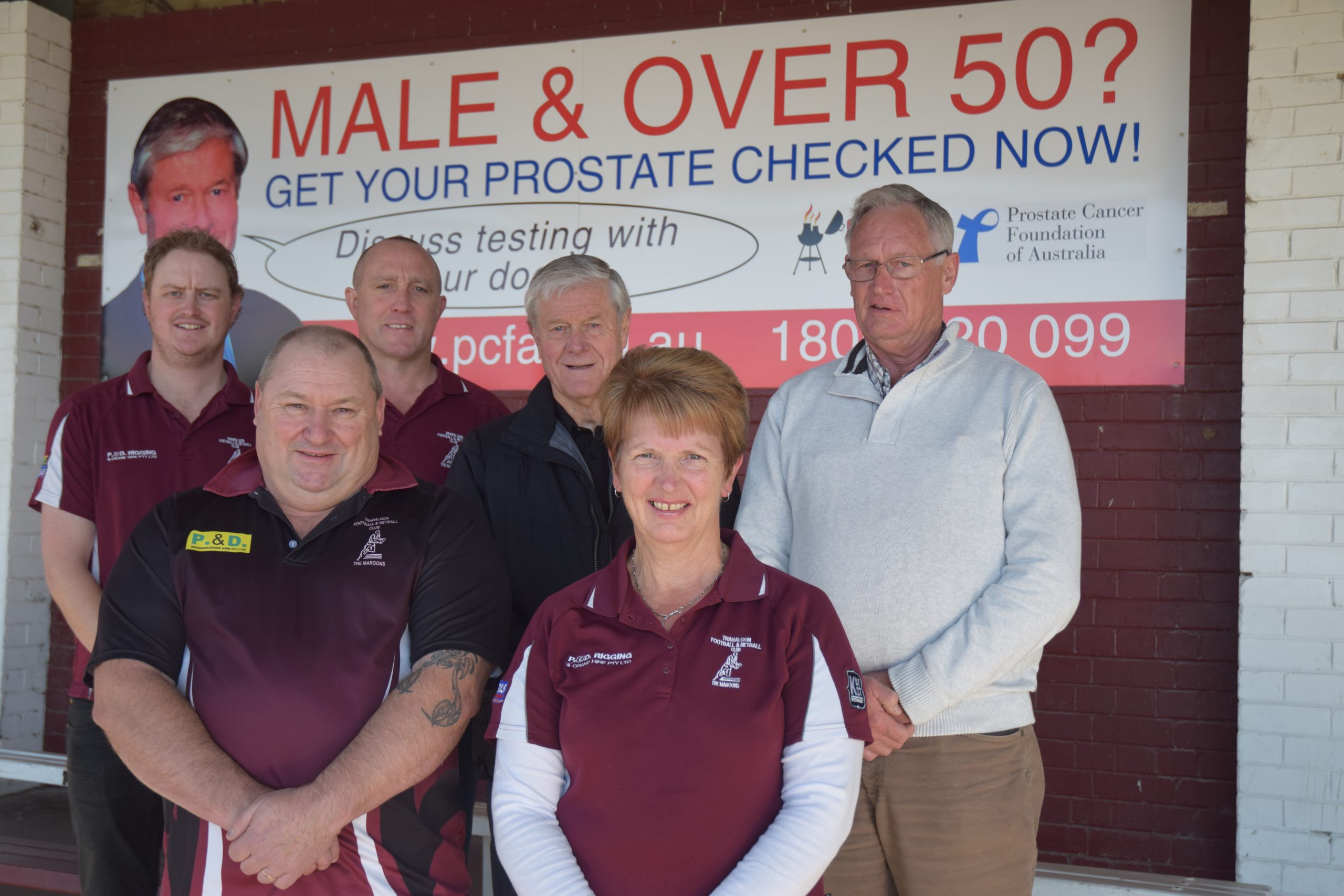 Prostate disease was on the agenda last week following the unveiling of a new sign at Traralgon Recreation Reserve aimed at encouraging men to seek regular prostate check-ups.

The sign, featuring four-time Aussie rules premiership coach and prostate advocate David Parkin, is part of a new sponsorship deal between the Traralgon Football Netball Club and Latrobe's Biggest Ever Blokes BBQ to combat prostate disease.
"This is all about raising awareness for men's health," Latrobe's Biggest Ever Blokes BBQ chair Ian Nethercote said.
"Some of the ways in which we're doing that is through advertisement campaigns and sponsorships with sporting bodies such as Traralgon Football Netball Club by erecting signs and encouraging people to have the conversation and visit their GP regularly."
Traralgon Football Netball Club president Andrew Livingstone said the sign has already sent a crucial message to people throughout the club.
"The sign has been up for about six weeks and has been a talking point among the crowd… people are curious to know more, so I think it's a great cause to get involved in," Mr Livingstone said.
"Men tend to keep these things to themselves and we certainly think it's something that we want to educate our community about and encourage these blokes to go and get regular check-ups."
The sign was funded through Latrobe's Biggest Ever Blokes BBQ in May, which raised more than $90,000.
The money will be allocated to various projects and campaigns relating to prostate disease, including education and research indicatives, across the Latrobe Valley and Gippsland region in the coming months.
"We hope to increase the number of men that are prepared to go and have regular tests, particularly men over 50 and those who have family history relating to prostate disease," Mr Nethercote said.