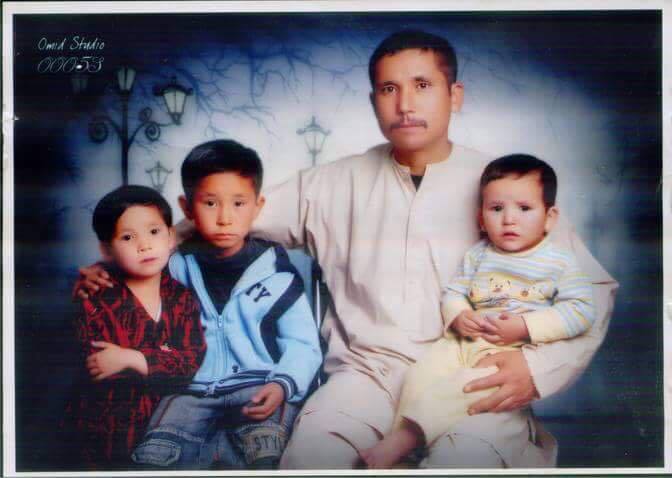 Asghar Ali was a loving father and a kind-hearted person "who is always ready to help".
That's how Noor Akbari described Mr Ali, a former Pakistani refugee who died at Latrobe Regional Hospital on 16 April.
His body remained there until 16 June when it was transferred to the Victorian Institute of Forensic Medicine for storage until a decision on his burial is reached.
The Hazara Shamama Association, a Melbourne-based organisation assisting refugees from Pakistan and Afghanistan, confirmed the transfer.
Mr Ali's wife applied for a visa so she could come to Australia to recover his body.
The visa was refused because she was unable to adequately prove she would return to Pakistan following the burial of her husband's body
Mr Akbari knew Mr Ali from Pakistan, both coming from the town of Quetta.
In February, 2012 the pair boarded a boat that brought them to Australia.
Mr Akbari was 16 years old at the time.
He said Mr Ali would often visit his home in Dandenong and talked about his wife and three children left behind in Pakistan.
"He was thinking a lot about his family and he wants his children to come and study in Australia," Mr Akbari told The Express.
Mr Akbari said Mr Ali was very happy to land a cooking job in Dandenong and later in Moe, until changes to the Australian citizenship system two years ago caused him to worry about his family's future.
Mr Ali was had permanent residency when he died at the LRH on 16 April.
The Hazara Shamama Association recently lodged a second visitor visa application for Ali's wife Masooma following a rejection from the immigration department in May.
The association said Masooma would not take any of her three children to Australia to prove that she intends to return to Pakistan after her husband's burial.
Mr Akbari said the father of three did not lodge an Australian citizenship application despite becoming eligible last year because he feared it would not be approved.
"He didn't lodge (the application) because others (who were former asylum seekers) have applied and have not heard after a year, he's also not good in speaking English," he said.
Later, Mr Ali became ill and was affected by mental health issues.
Mr Akbari said he was sad Mr Ali's remains were yet to be buried as his family's visitor visa application had previously been denied.
"It's his right to have a proper burial because he is not unlawful, he is a permanent resident of Australia," he said.
"They should allow his children to see him the very last time."