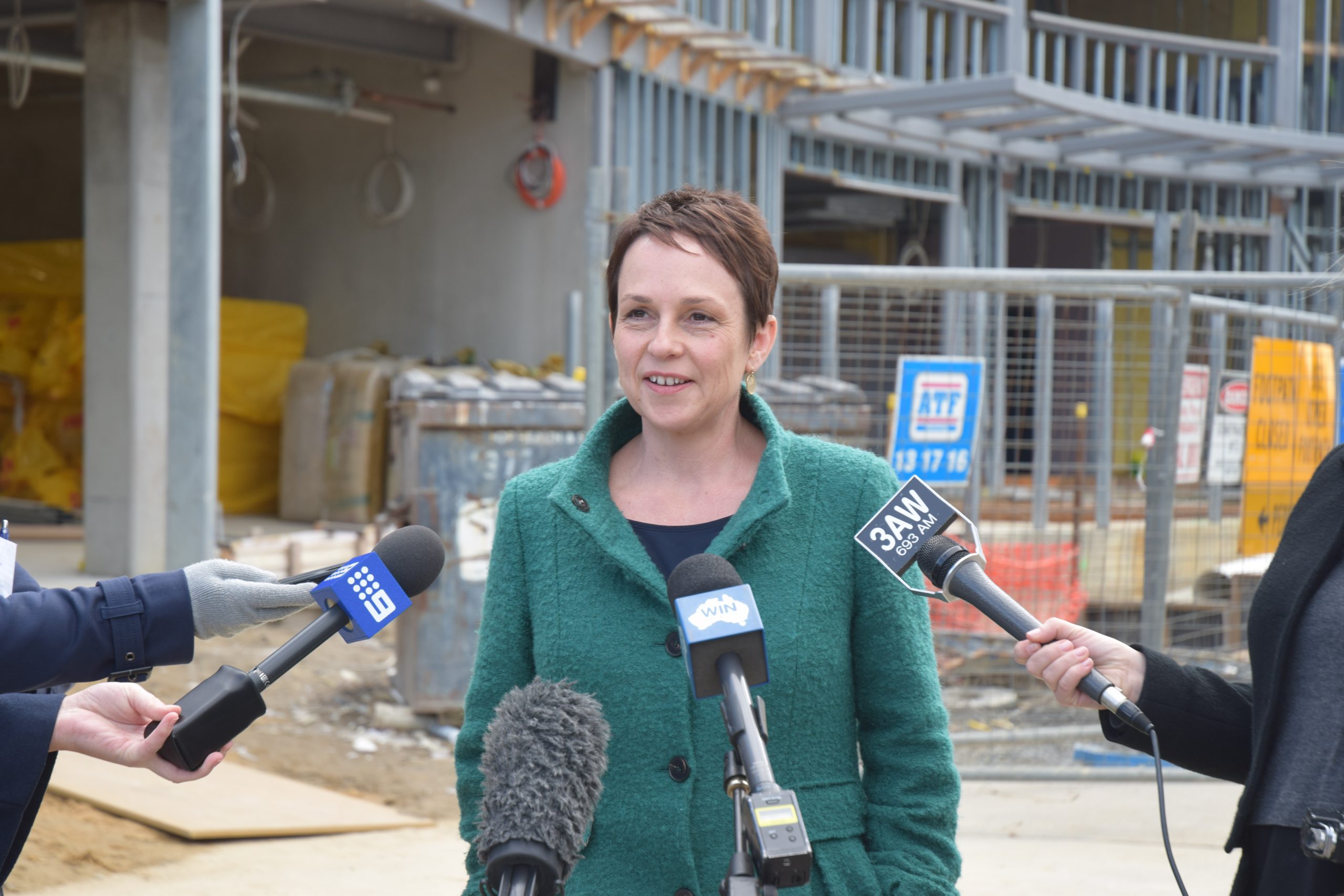 The State Government has reached an in-principle agreement with the owners of Australian Sustainable Hardwoods to purchase the Heyfield Timber Mill.
During a visit to Churchill on Tuesday, State Regional Development Minister Jaala Pulford said while there are difficulties around timber availability, the government and mill operators were confident of a viable future for the mill.
"The mill is very viable on 80,000 cubic meters, that is the view of the government and that is the view of current and future management (of the mill)," she said.
Ms Pulford said while it is "exceptionally rare that government is so involved," these were "unique circumstances".
"The key point of difference is that the main input into business is timber which is 100 per cent Victorian-grown and 100 per cent Victorian-owned," she said.
"That is why we are taking this extraordinary step."
In a statement, Australian Sustainable Hardwoods confirmed there would be no job losses while contractual negotiations for the sale were being finalised.
Ms Pulford said there would be "some transition as a result of lesser resources" but was unable to clarify costs involved.
"To be clear, this mill was closing and now it has a future," she said.
"There are limits to what we can say. We are conscious of getting the best deal for the taxpayer.
"Our focus is on finishing the deal."
Ms Pulford said negations would be concluded in the next two to three weeks.
In a statement, Federal Member for Gippsland Darren Chester said State Government must guarantee all 250 jobs at the mill.
"If a single job is lost at the Heyfield mill, then Premier Daniel Andrews has failed Gippslanders," Mr Chester said.
"Any job losses at Heyfield would have a devastating impact on individual families and the small business sector in the town would also suffer job losses."
ASH director Clinton Tilley said mill staff were being put first in this matter and hoped the sale confirmation would provide workers, their families and the wider community with much needed certainty.
"The owners would also like to acknowledge the efforts of the CFMEU, the Committee for Gippsland, the local council, and most importantly our staff and the local community over the past five months," Mr Tilley said.