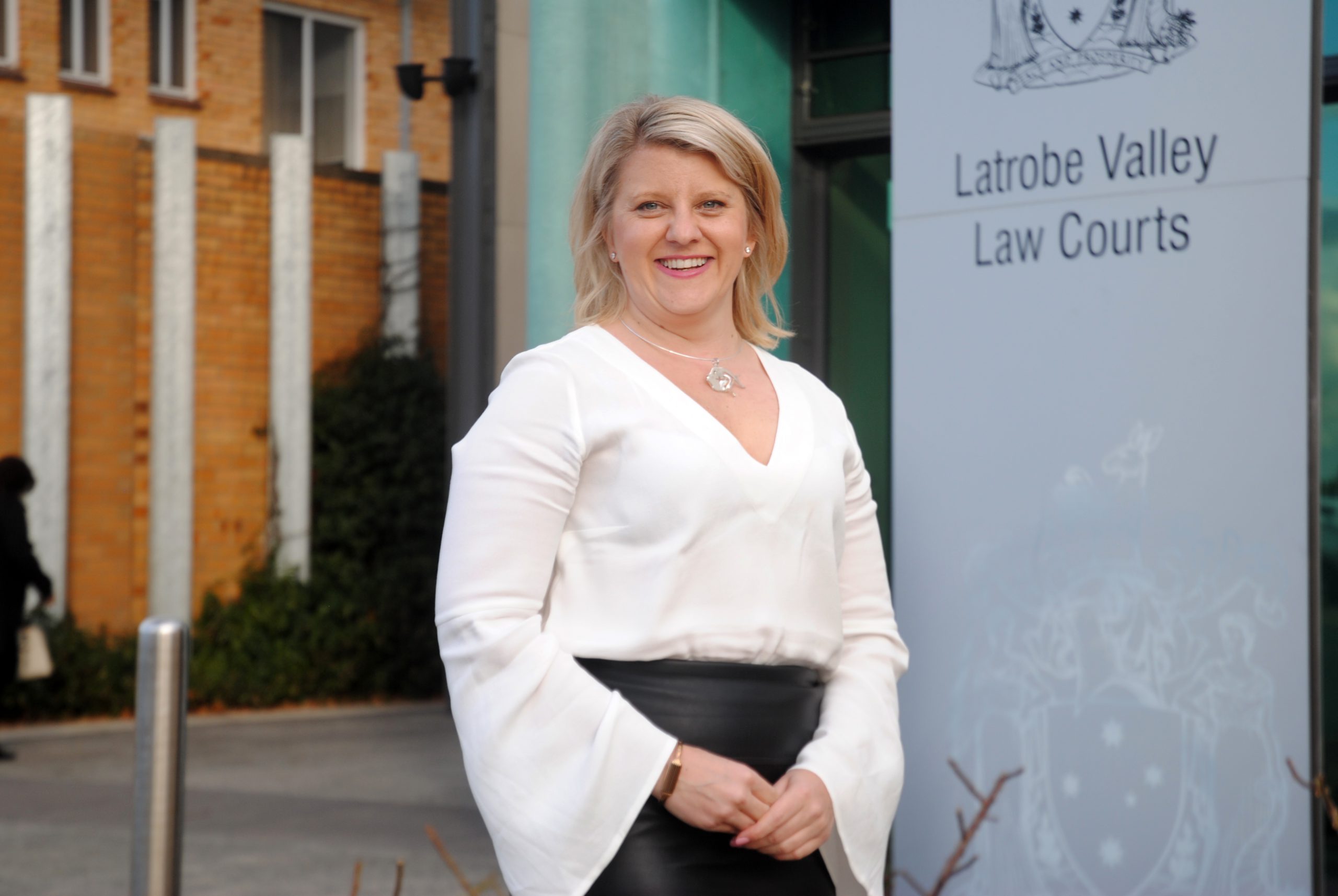 Last week Coongulla-raised Law Institute of Victoria president Belinda Wilson spent three days striking conversations with Gippsland lawyers about pressing issues in the region.
Ms Wilson said the common themes of discussion were family violence and a need to boost legal aid funding and community legal services to improve access to justice.
"That funding is fundamental to assisting our clients and keeping the community safe," Ms Wilson said.
"What happens if there's only one lawyer in town and they can't act because there's a conflict of interest because they've acted for the other party, so for example in family violence cases.
"It's also about adequate funding required for lawyers to assist their clients with the entire case."
The LIV president said some of the conversations in her Gippsland trip were about drug and alcohol issues and having "all the necessary systems in place", with accessible lawyers for the public.
"Police are just one element," she said.
Another common theme was a need to "update" the courtrooms in the region and ensure everyone could access the courts, including people in wheelchairs.
"(Courtrooms generally) don't meet current requirements in terms of technology, in terms of security and safety, also in terms of having different rooms for lawyers to have private conversations with their clients," she said.
Ms Wilson built her law career in Gippsland, first practising in Sale, then in Traralgon.
She described Gippsland as a brilliant training ground for young lawyers, as "you don't know what case is going to walk through the door".
The ability to be versatile eventually helped her in an unexpected but highly successful stint in the scallops industry following a Traralgon fisherman's request to help him acquire a license to hand-harvest scallops from Port Phillip Bay in 2013.
Within a year she taken up a full-time position and then helped grow the company from a 12- to a 250-tonne fishery, as she negotiated contracts with exporters and rubbed shoulders with some of Australia's top chefs such as Neil Perry, using her advocacy skills to educate them about the wild product.
"(The experience) really drove that passion that I think did derive from Gippsland because in Gippsland we understand the importance of our local product, our farmers, our fishermen," Ms Wilson said.
She said this year was a totally "different kettle of fish" to sharing a board of 18 directors at LIV.
"It's also about having that voice with our stakeholders, so the likes of government and shadow government, to make sure appropriate laws are being made and amendments are being made and we're not having irresponsible and knee-jerk reactions to certain events that are creating silly or bad laws," Ms Wilson said.
"Think big picture when it comes to law, and think about how you can make a difference."