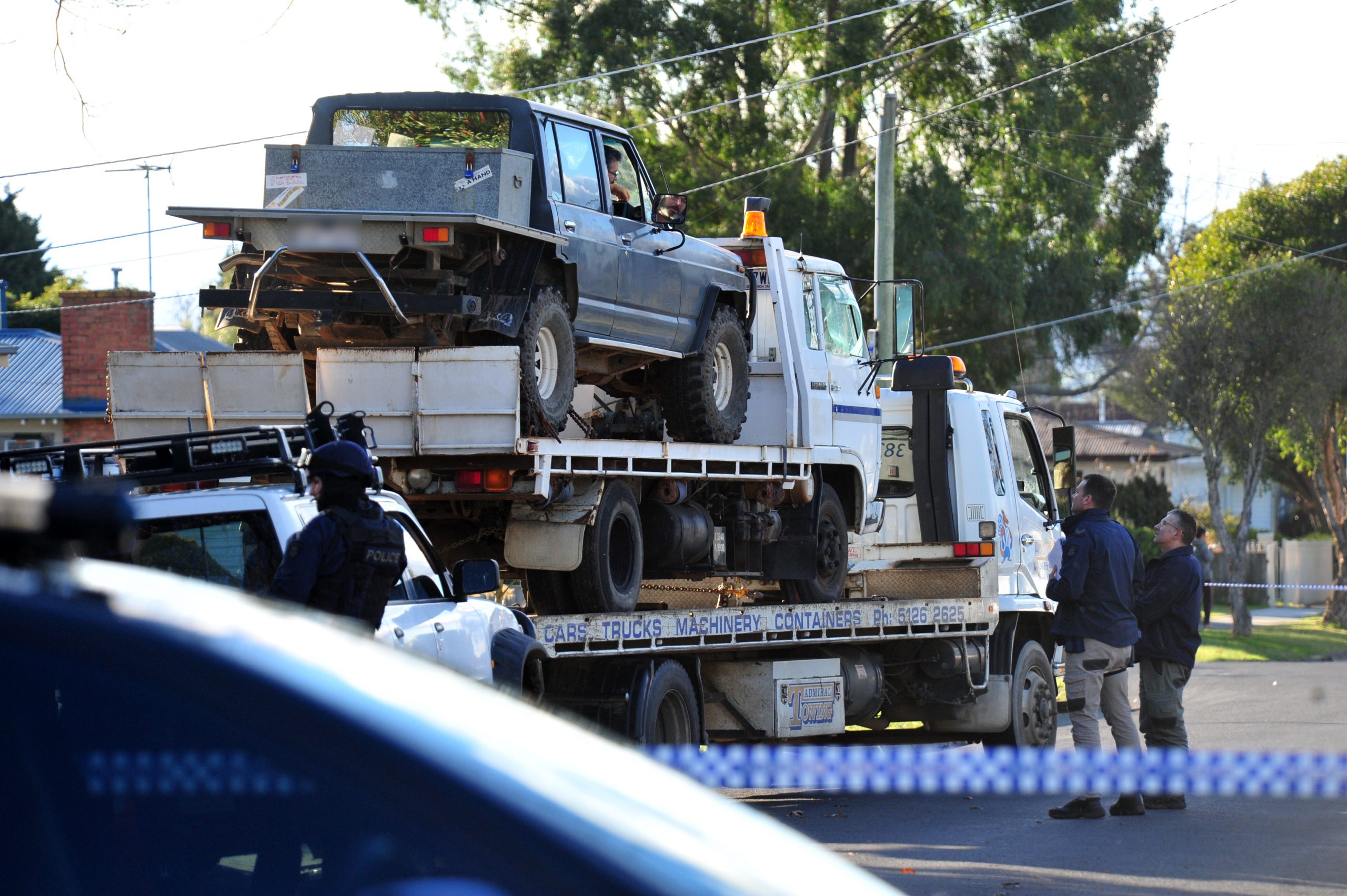 A seven hour stand-off ended peacefully at Moe on Thursday after police were called to a Kent Street property following an incident involving Latrobe City Council officers.
The request for assistance came in about 10am on Thursday after a man had barricaded himself inside a four-wheel-drive that was being impounded.
It came as the man's four-wheel-drive and tray truck had been loaded onto a tow truck at the scene.
Moe Police Senior Sergeant Jan McNally said police were called to "prevent a breach of justice" after the man refused to leave the vehicle.
"During the negotiations the male made certain threats and comments, all these things were considered in a risk assessment and the police formed a plan to resolve the issue," Snr Sgt McNally said.
"At this stage it's still a council dispute regarding the impoundment of the vehicles."
Firefighters and three ambulances also attended the incident.
After several hours of negotiations with local police, the Critical Incident Response Team was called in and arrived at the property about 3pm.
Nearly two hours later police successfully convinced the man to surrender himself just before 5pm after the tray of the larger tow truck was lowered to the ground.

Shortly before the man surrendered, police moved bystanders a short distance away from the property.
​Latrobe City mayor Kellie O'Callaghan said council officers attended the address in response to a "range of ongoing issues".
She praised Victoria Police for its "outstanding support" following a "satisfactory outcome".
The man, a 51 year-old from Moe, was taken to Latrobe Regional Hospital for a "medical assessment".
A Latrobe Regional Hospital spokeswoman confirmed the man was assessed by hospital staff but discharged a short time later.