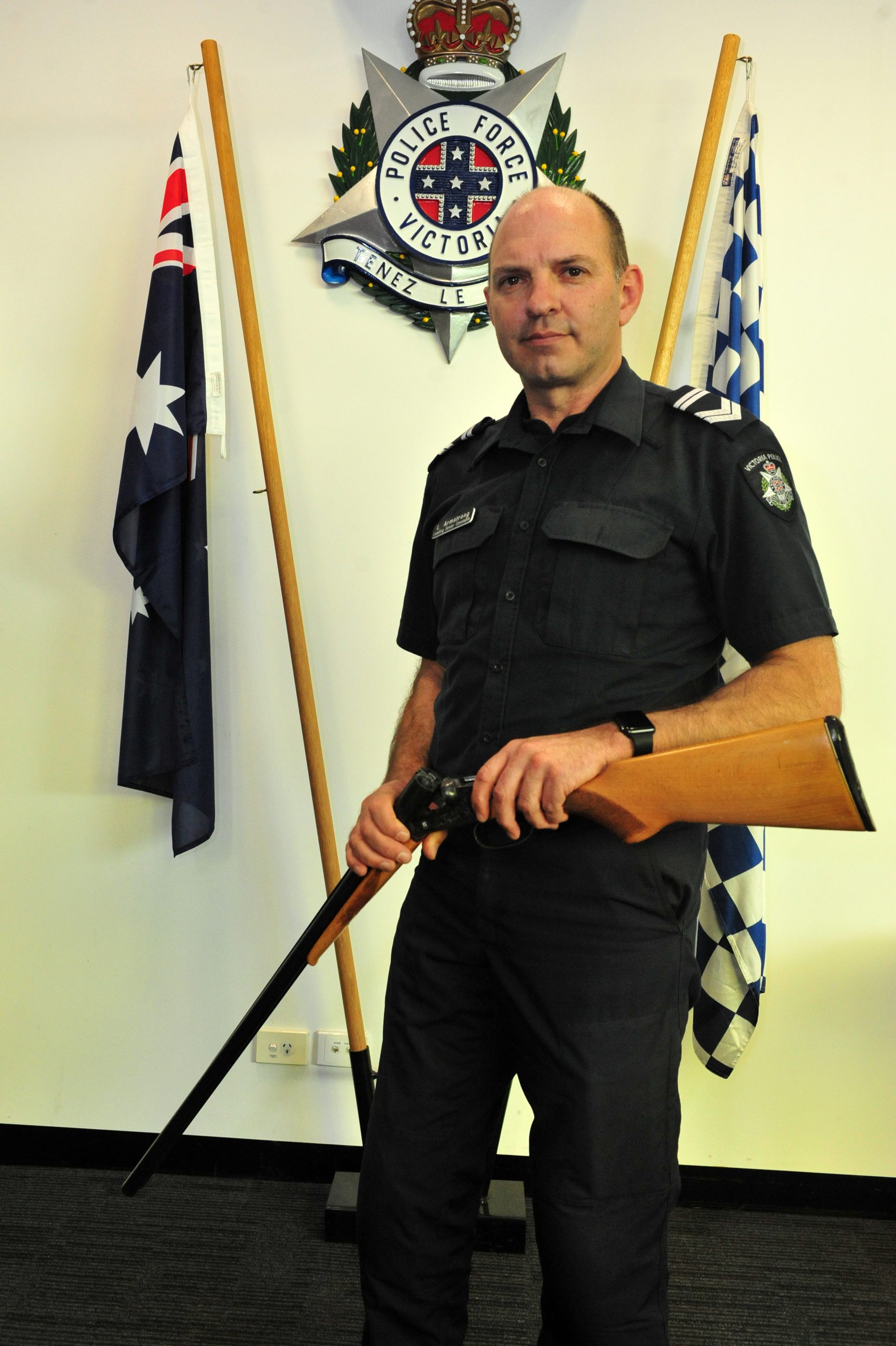 Heirloom firearms can be discarded under a no-questions-asked arrangement following Australia's first gun amnesty since the 1996 Port Arthur massacre.
The amnesty, which began Saturday, will run until the end of September in an attempt to remove unregistered and unwanted firearms from properties across the country.
Regional Firearms Officer, Leading Senior Constable Laurie Armstrong, said the amnesty provided an opportunity for people to anonymously dispose of a firearm they no longer wanted.
"It gives people who have that hidden old firearm that might've been passed down through the generations a chance to get rid of it safely," Ldg Snr Const Armstrong said.
"Or for people who are giving away the sport or no longer wish to continue with shooting, either through age or other developing interests."
While firearms can be disposed of at local police stations, Ldg Snr Const Armstrong said it encouraged people to hand them in at participating licenced firearm dealers.
"They have the facilities to receive them… and it can be done anonymously," he said.
"Crooks probably would use this service but ultimately what we want to do is prevent the wrong person from getting their hands on firearms, regardless if they're registered or not.
"Often if there's unregistered firearms around, they might be in the roof of the house or at the back of the shed and sometimes people will have no idea what to do with them… so this is the best chance to get rid of them."
But while unwanted firearms can be handed in to local police stations, including Morwell, where Ldg Snr Const is based, he warned people to phone in advance before taking firearms into police stations.
"Phone ahead and advise police of the firearm you wish to surrender, then we can make an appointment for you to bring it into the station safely," he said.
Ldg Snr Const Armstrong said licensed firearm dealers may even purchase the guns on a case-by-case scenario.
Since the amnesty began, four firearms, including a 12 gauge double barrel shotgun and a 22 rim-fire rifle, have been handed in at Morwell Police Station.
The declared firearms will be transported to the Forensic Services Ballistics Unit at Melbourne where they will be recycled.
For more information on the gun amnesty, visit
firearmsamnesty.ag.gov.au or phone Morwell Police Station on 5131 5000 or a local firearm dealer.