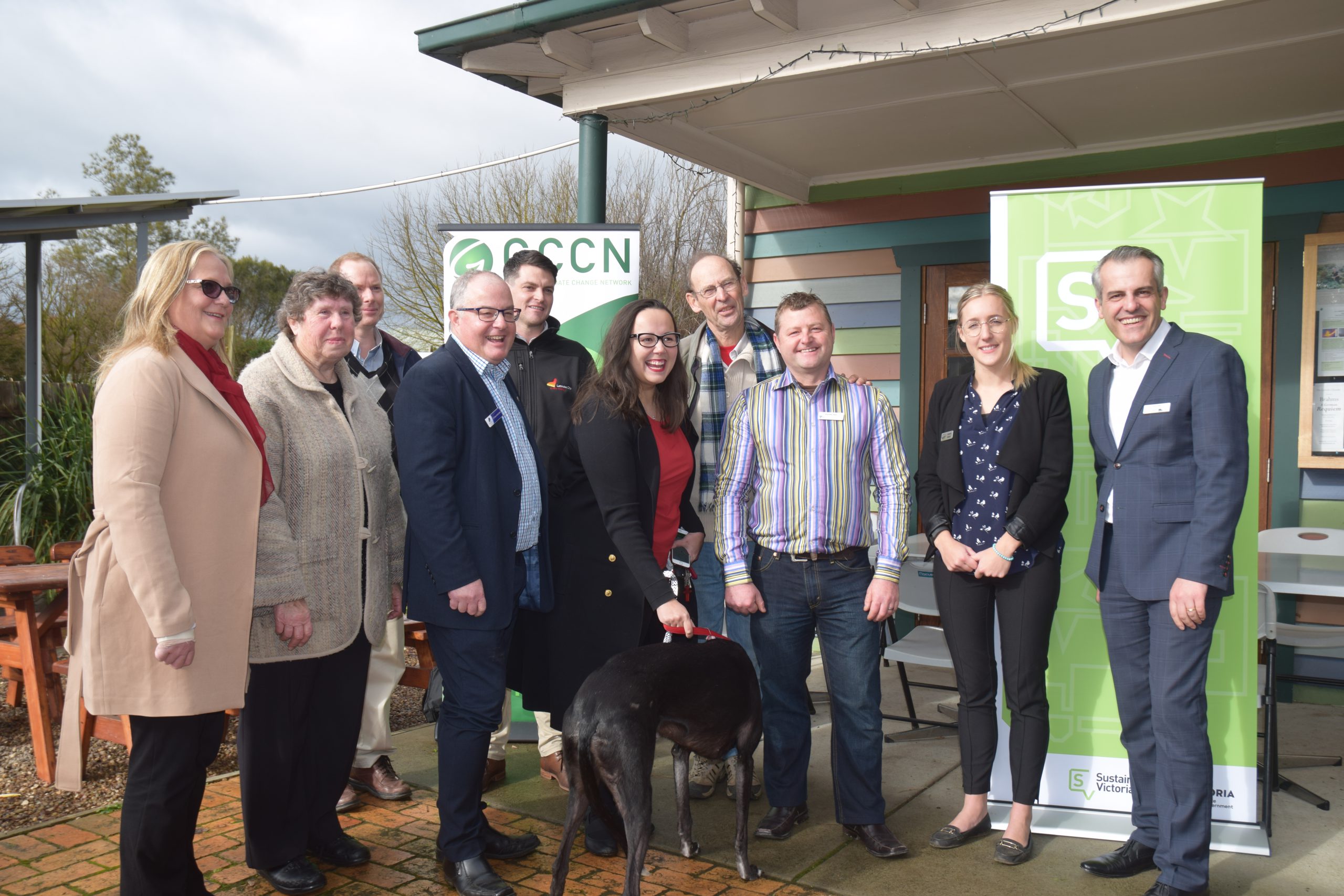 Gippsland Climate Change Network was named the host organisation of a pilot state government-funded Community Power Hub on Tuesday.
It comes after the Victorian Government committed $900,000 for three, two-year pilot hubs in Bendigo, Ballarat and the Latrobe Valley to support the development of renewable energy projects earlier in the year.
The community-owned and operated hub will collaborate with other community organisations, local government, and business and industry to drive investment into projects aimed to sustainably meet energy needs into the future.
Gippsland Climate Change Network chair Darren McCubbin said the community hub was an "enormous, exciting opportunity for this region".
"This area has always been a centre for energy generation and this next step is about bringing the community on the line," Mr McCubbin said.
He said the community hub would provide the technical expertise, know-how and leadership to create community-based energy solutions.
"(The hub) is giving communities a hands-on approach where they can actually create their own energy, create their own jobs… and their own low-energy solutions.
"It's about grassroots people getting involved and creating their own energy. Whether it be a community garden in Morwell or a solar farm in Briagolong or a wind farm in Seaspray… it is only limited by the imagination of our wonderful community," he said.
Mr McCubbin said government reports on the "revolution in renewables" showed $2 billion and $5 billion investment in the industry in the past two years respectively and that a tipping point had been reached with private industry.
"What we're doing today is democratising that," he said.
"Over the next couple of years, (we're) going to see many exciting developments, many small-scale energy solutions that will power groups of houses, maybe entire towns."
State Member for Eastern Victoria Harriet Shing said the pilot project aimed to ensure people had the resources they needed to be able to raise projects from concept through to the capital-raising stage as a soon as possible.
"What we're tyring to do as a government… is to empower communities through investment, engagement and through ongoing interest in the way in which we can take more control over sustainable initiatives right throughout regional Victoria," Ms Shing said.
"We want people to embrace entrepreneurial output in a way that is also sustainable."
Ms Shing said predictions of a population boom over the next few years would put pressure on environmental sustainability and would pose challenges in regards to meeting demands for energy.
"Making sure that we have localised initiatives to reduce the cost associated with power generation at a household level and making sure that we manage the cost of living for people, particularly in remote and regional areas, is really important," she said.