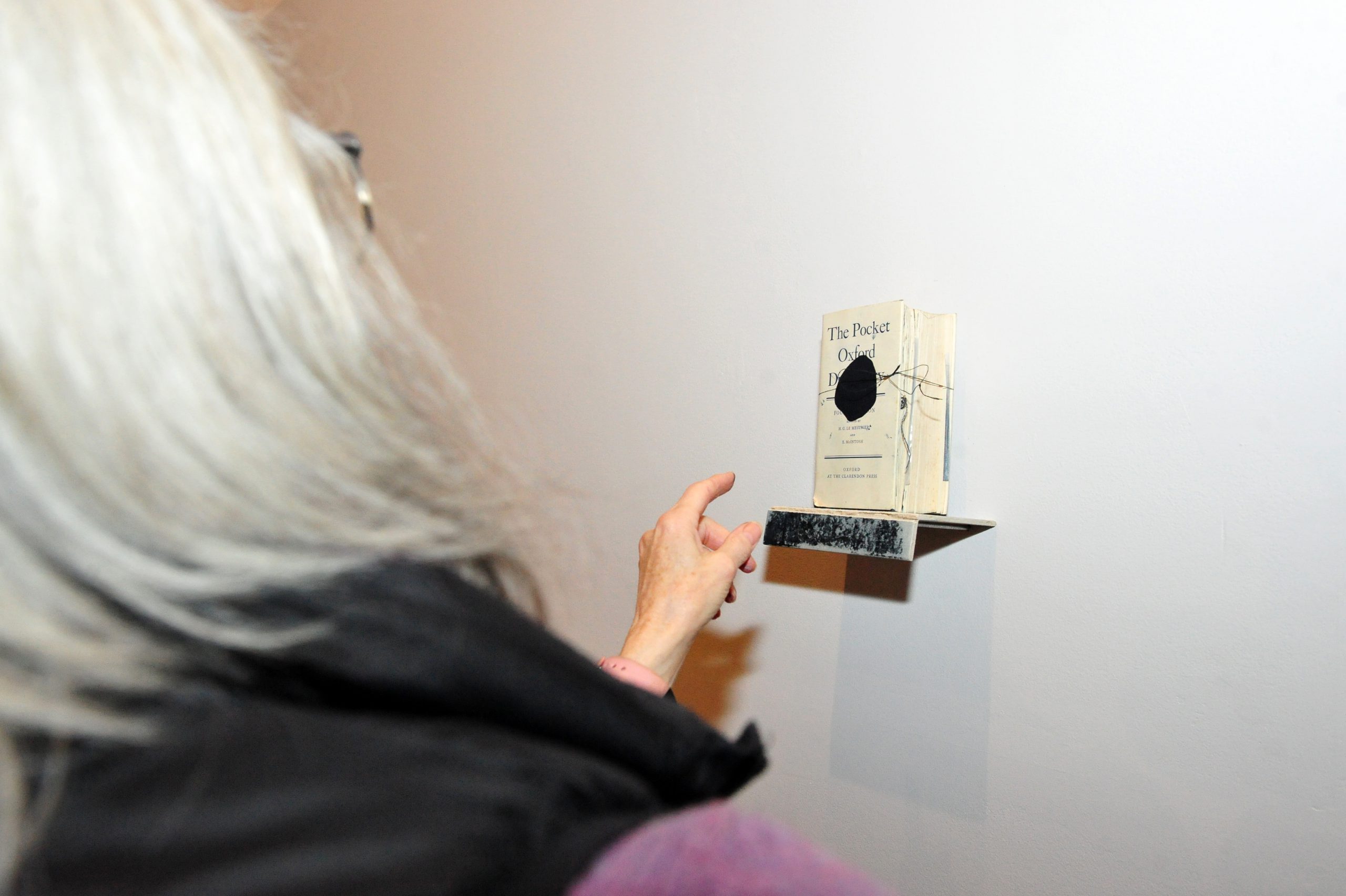 A Newborough artist's fascination with indigo started a year ago and now the various shades of the pigment form a thread throughout her recently opened exhibition at arcYinnar.
"It comes from the leaf of a bush and as it's processed you get the actual deep indigo pigment. It actually oxidises with the air and turns a lovely deep blue," artist Andrea Jewell said.
Materiality was a starting point for Ms Jewell's exhibition 'Coming Undone' which opened on Saturday.
She explained how she had selected common everyday materials over expensive media such as bronze, and her emphasis was on the intimate details of texture and colour which hint at something more meaningful "beyond the surface".
The cement sheeting in her exhibition retains the original edges made by the supplier in the store – edges that now wear indigo pigment.
"The guy was scoring it and snapping it to cut it," she said.
"It's kind of got this lovely rough edge rather than this pristine machine cut."
Reading about blue, its history and meaning also formed the inspiration for her exhibition.
"Last year I was just looking at the colour blue as a colour that often is quite an emotional colour and kind of significant throughout history," she said.
"There's a beautiful ultramarine blue that other artists have used as sort of conveying some sort of deeper state or questions about spirituality."
Even the choice of an "accessible" blue such as indigo was a conscious effort by the artist to use a colour untainted by a history of elitism or grandeur.
"Ultramarine blue is synthetically made now but back in the day it was kind of from this lapis lazuli stone," Ms Jewell said.
"Only people who could afford it could use it, it was very sought-after and beautiful.
"I just was drawn to the opposite with indigo, which has a history of the everyday. I think India is one place that still produces it."
Ms Jewell used a historic Russian tool, an 'igolochkoy' brass needle, in some of her works, which she said nodded to the attempt of a splinter group to resurrect their culture after the split with the Russian Orthodox Church hundreds of years ago.
She has reversed the technique in her exhibition, which is "hard to see unless you get up close", forcing the viewer to search for small details.
Ms Jewell moved to Gippsland from Swan Hill five years ago and enrolled at Federation University to study undergraduate visual and media arts.
Her exhibition is the result of the Latrobe Regional Gallery Emerging Artist Award announced at her graduation in November last year.
Andrea Jewell's 'Coming Undone' runs at arcYinnar until Saturday, 5 August.