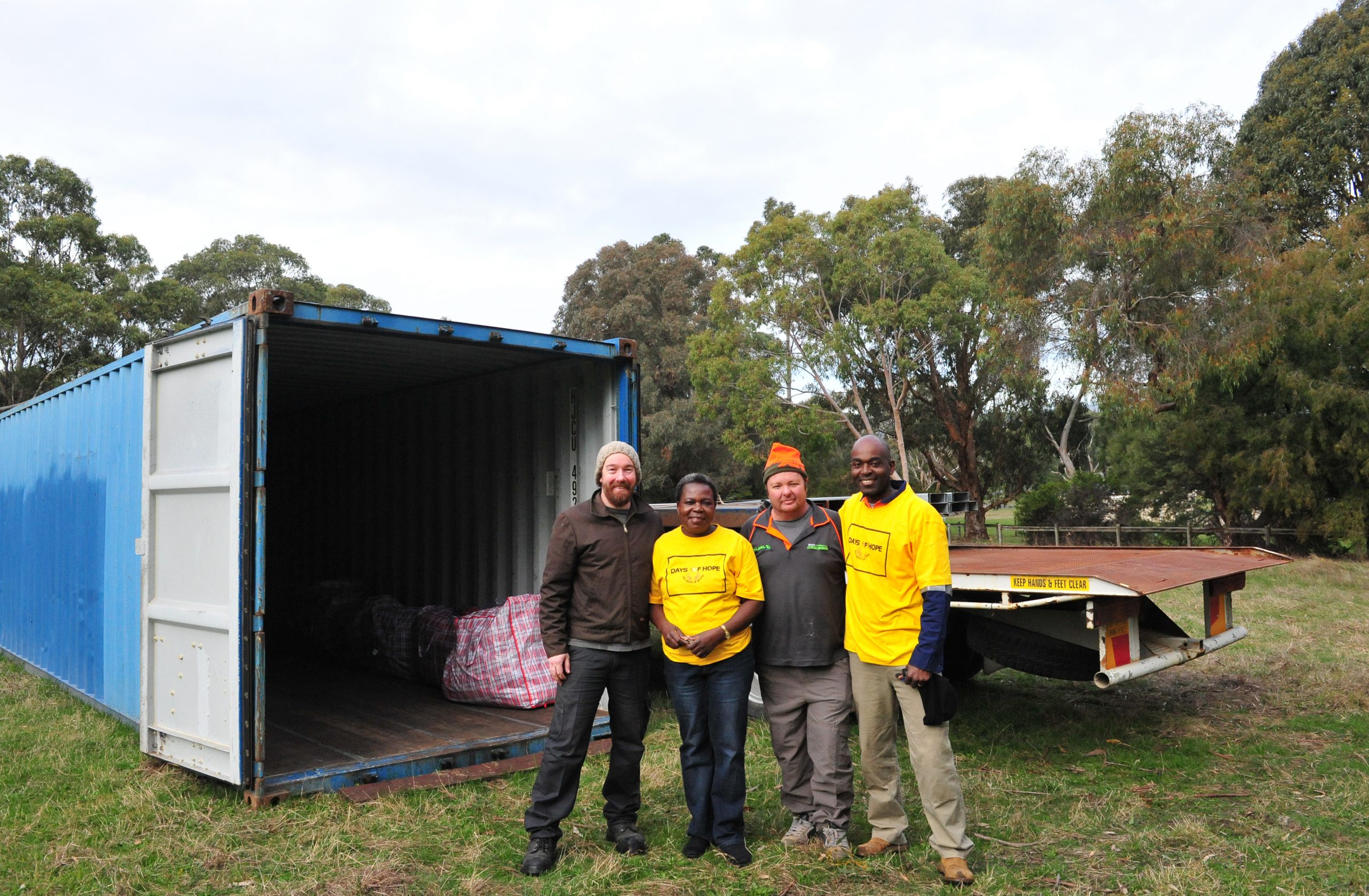 A group of Zimbabwean Australians are calling on the Latrobe Valley to support their efforts to send a shipping container full of necessities to their former home.
The 'Days of Hope Charity Project' led by Oferya Kicheni-Parr, a Hazelwood North resident, wants to send the container into Zimbabwe's capital city Harare.
It's the fourth year the organisation has run the project, and will be the fifth container shipped into the suburb of Dzivarasekwa by the not-for-profit group.
This year the organisation is also stocking the container with building supplies in an effort to construct a public resource centre and learning hub, using the existing containers, for the community of about 30,000 people.
"The economy is very crumbled back home… these donations are going to be given to the widows and orphans in our community back where we once lived," Ms Kicheni-Parr said.
"Poverty is at an all time high, they don't have access to money due to a high rate of unemployment resulting in severe poverty and malnutrition.
"We are so grateful for the support we have already received from the Latrobe Valley community, we've already filled four shipping containers and have another one on their way"
The community resource centre is expected to house books, sewing machines, computers and other essentials the community may need access to.
Morwell-based steel retail and manufacturing company Murphy Trading donated materials to build a staircase and balcony and is encouraging other businesses to make a financial contribution to help ship the container overseas.
Business-owner Leigh Murphy said his company was able to sell a roof to the charity at "below retail rate" after Steel Line in Traralgon jumped behind the project to reduce the cost of iron.
"Oferya was taking the project on herself and using her own money to fund the project back in her home country, I thought it was a very noble thing to do," Mr Murphy said.
"We hope the materials go onto help build a better community, I really think it will benefit disadvantaged people."
While the 'Days of Hope Charity Project' is not looking for items to ship overseas due to the container being "chock-a-block", the organisation is seeking financial support to ship the container overseas.
It's expected to cost about $10,000 to ship the container before the end of September.
For more information or to make a donation, visit www.daysofhope.org.au