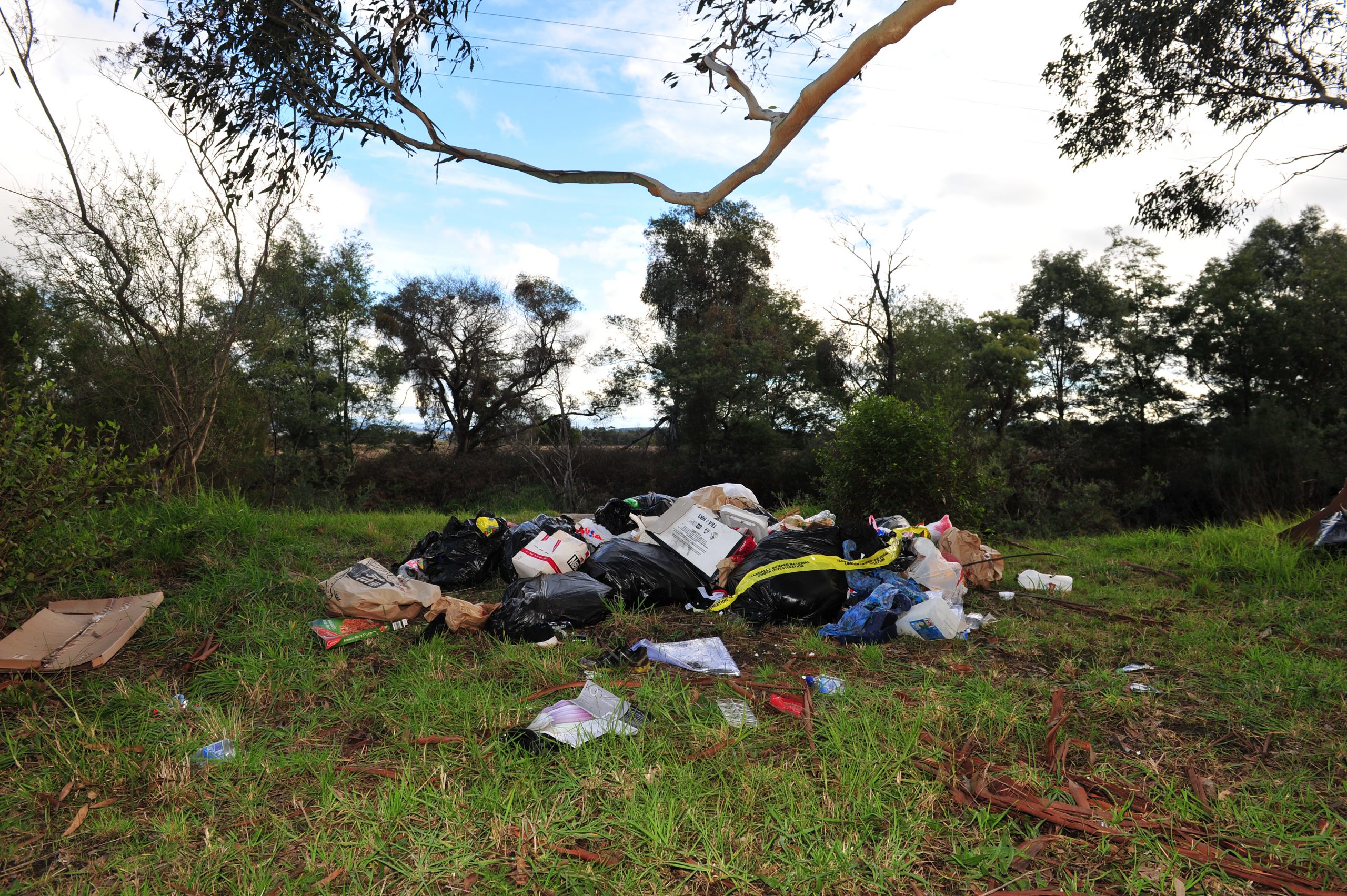 Latrobe City Council believes it has identified the culprits behind rubbish alleged to have been dumped at Toms Bridge on Tanjil East Road last week.
Last Thursday, The Express reported rubbish including empty dog food tins, milk cartons and fast food packaging had been strewn across the reserve near Latrobe River.
Council general manager city development Phil Stone said an examination of the dumped filth revealed "the identity of the potential offers" and "notices (had) been issued under the Environmental Protection Act".
"Whilst the investigation and the potential legal ramifications are still ongoing… illegal dumping of rubbish in the community is not only an environmental and visual eyesore, it is a burden to the ratepayer," Mr Stone said.
"Many items of household rubbish can be disposed of or recycled at our transfer stations either at no cost or at a low cost."
It follows as council's depot team were instructed to remove the rubbish from the reserve after a number of community members had voiced their concerns earlier this month.
"There is no excuse for illegal dumping," Mr Stone said.
"We run two kerbside collections a year and we are about to roll out hard and green waste coupons with rate notices."
Yallourn North Action Group committee member Rob Gaulton welcomed the news, thanking Latrobe City for "responding to information it had received from the public".
"While the Latrobe Valley has a lot of challenges, one of its assets is its natural beauty and attractiveness," Mr Gaulton said.
"We don't want that eroded by thoughtless people spoiling our environment.
"Because if we allow people to dump rubbish and get away with it, it will diminish the attractiveness of the Latrobe Valley and turn away people who are looking to move to regional areas like ours."
Information about how to dispose of rubbish can be found at latrobe.vic.gov.au/waste or by phoning council on 1300 367 700.