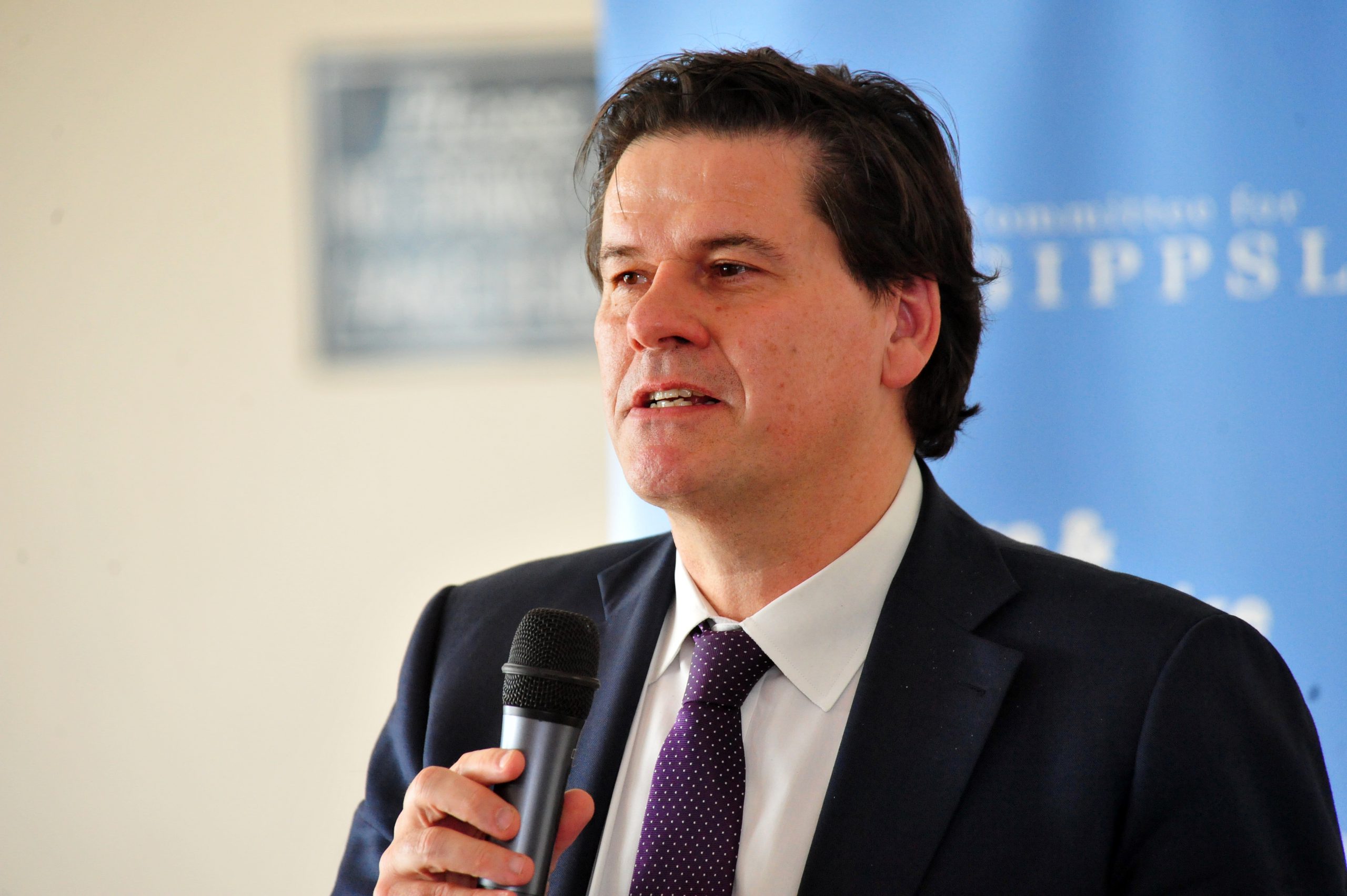 Australian Industry Group chief executive Innes Willox said energy has been a "top tier issue" for "all the wrong reasons".
"On security and reliability, we have serious worries. Last year during the summer period, we struggled with record demand and next summer with Hazelwood now gone, it will be easily worse," he said.
The Committee for Gippsland hosted Mr Willox for a keynote address in Traralgon on Tuesday.
The event formed part of the committee's 'Captains of Industry' series, which seeks to host high profile chief executives to discuss contemporary issues and challenges surrounding industry at a national and international level with local business leaders.
About 40 business, community and local government leaders attended the event.
Mr Willox provided some insights into energy policy, which he described as one of the leading priorities for the AIG.
"Future prices for wholesale electricity have roughly doubled over the past year across most of the national energy market," he said.
"Meanwhile gas prices offered to manufacturers has risen even more dramatically.
"We have export prices driven by export parity and with that, comes higher production costs."
However, Mr Willox said there was a lot that could be done to combat this energy issues.
"Energy users can't simply wait for governments and suppliers to sort it out. With the best policy in the world, prices are still likely to be uncomfortably high," he said.
"Energy users can take back some control for themselves. Many have made efficiency improvements over the years.
"Technological improvements warrant a fresh look, policies like the Victorian energy efficiency target could help offset the upfront costs."
Mr Willox said energy that is affordable, reliable and sufficient to meet targets was required, however not all of those objectives could currently be reached.
"Energy reliability and affordability are the top two for me. Energy emissions can be a by-product of that in many ways," Mr Willox said.
He said installing solar panels "looks good to many" but insisted that this "can only meet part of businesses' needs".
"Renewable energy targets and potential future policies can assist, but it is the underlying steep fall of dollar costs that is the main driver," Mr Willcox said.
"Despite the understandable push for renewables, we need base load security.
"This term of government will be defined by energy policy."