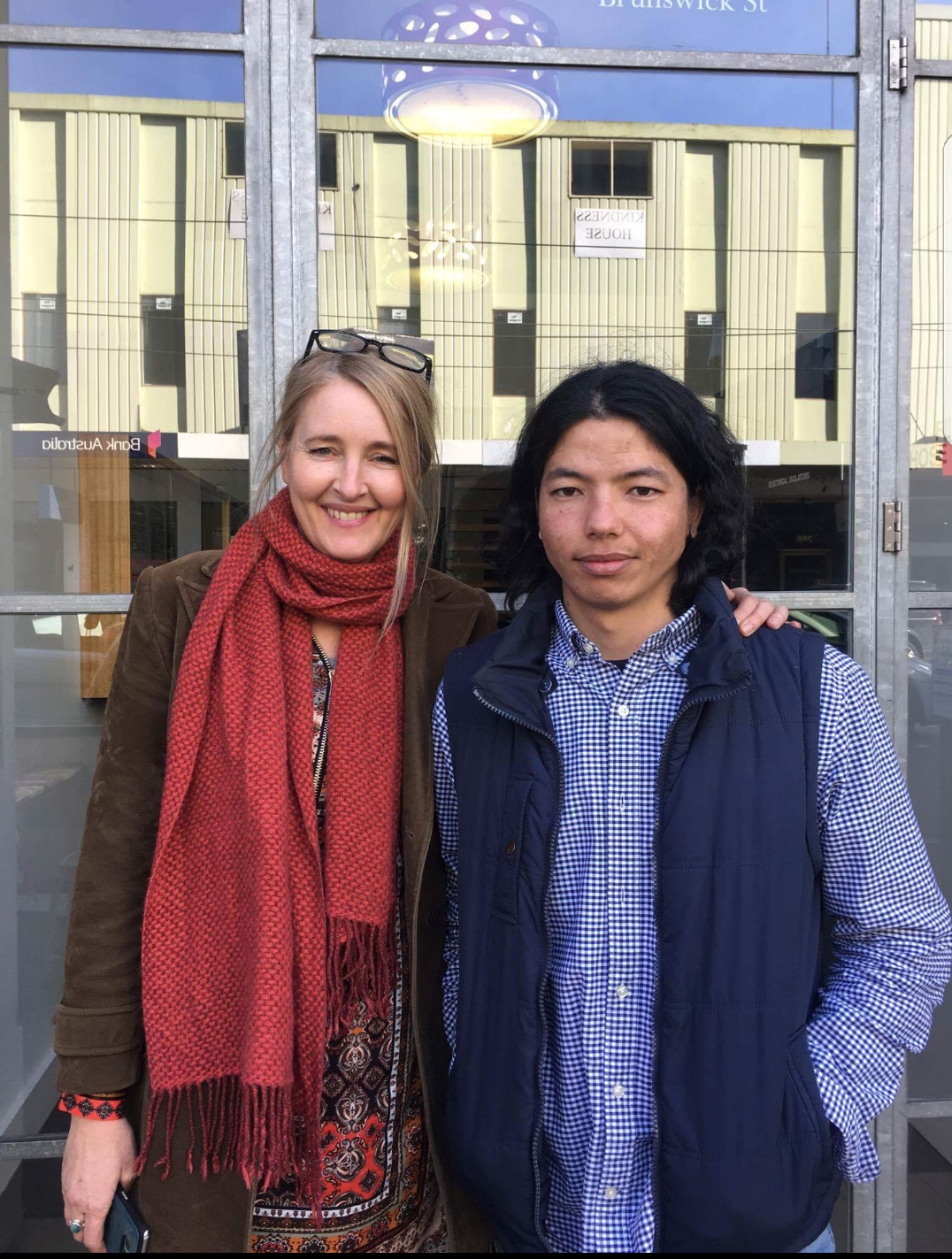 Former Afghan child refugee Farid Asghari had got used to not celebrating his birthday, until he experienced what he considered his "second birth" after arriving by boat in Australia in 2012.
Because Afghanistan has been in a state of war for so long, people were so consumed by staying alive that they were no longer aware of what day or month it was, he said.
The new face for World Vision's 40 Hour Famine fundraiser, Mr Asghari was only 16 years-old when he fled Afghanistan after being tortured by Taliban fighters.
He and other children were among 160 people that were crammed inside a boat with faeces, urine and vomit that sailed to Christmas Island.
Of the 12 boys in his group, only five had survived the sea voyage.
To survive, he tied himself to the boat's support beam, using his jumper while he slept so he won't be tossed into the sea.
After living in various detention centres across the country, Mr Asghari settled in the Valley in community detention in Traralgon.
There he went to school at Traralgon College and tried to rebuild his life.
But the thought of leaving his younger brother back home, coupled with the fact he had limited opportunities to make contact with anyone in the community, made living in the Valley a bit lonely for the then-teenager.
Mr Asghari was an orphan and was living with his brother and his uncle's family when he left Afghanistan.
"It was hard at the community detention centre we didn't get along well sometimes," he said.
"We weren't allowed to do things."
Despite having limited contact with the community, it was in the Valley where Mr Asghari met his soon-to-be Australian family.
He met Boolarra resident Jennifer Dentoom while Mr Asghari was volunteering for Salvation Army in the aftermath of the Hazelwood mine fire.
"I was impressed by his warmth and (that) he wanted to give back to the community," Ms Dentoom recalled of her first encounter with the former refugee.
Soon their chats during lunch turned to regular dinner at Ms Dentoom's Boolarra home until the mother of four took guardianship of Mr Asghari and moved her family to Kew.
"He needed a home and it's also a nice thing for me to be able to take care of him and have someone special in our lives," she said.
Today, Mr Asghari is taking an internship at ANZ Bank and has recently received the most number of bank referrals, according to Ms Dentoom who the 21 year-old fondly calls "mum".