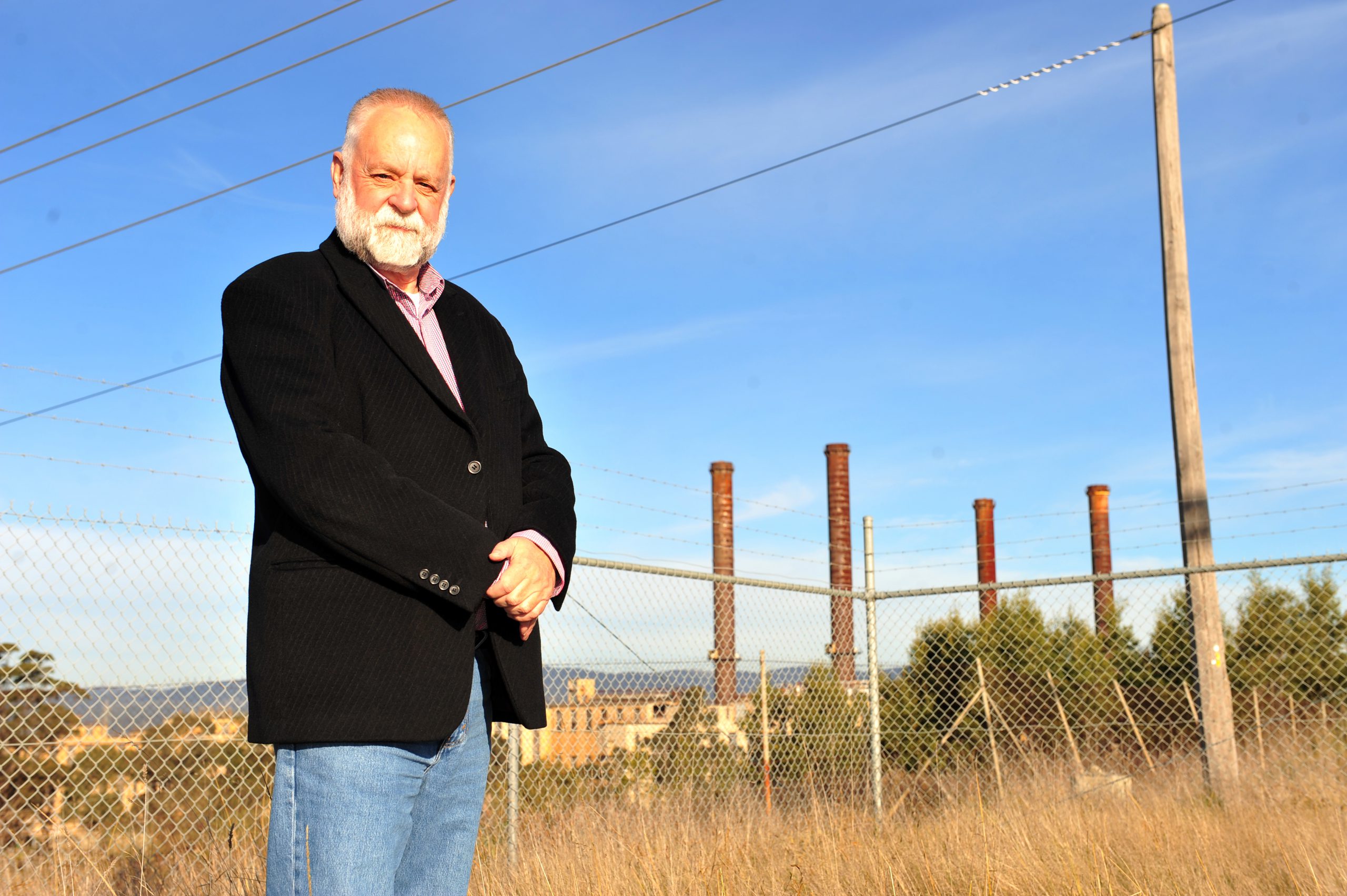 Latrobe City Council will formally lodge its support for the listing of the Morwell power station and briquette factory building on the Victorian Heritage Register, provided the facilities are properly maintained.
In its draft submission to the Victorian Heritage Council, council recognised the cultural significance of the site, however expressed concerns that, should the site be registered and a demolition permit denied as a result, it could impact council resources.
Council does not want ratepayers to foot the bill for the site's upkeep.
"If somebody can come up with a fully-funded, recurring funded use, council would support (the listing)," Cr Graeme Middlemiss said at Monday night's council meeting.
"I would advise the various key players around funding that such an outcome is beyond the capacity of council… effectively we're saying it is beyond us, unless someone comes up with an idea for possible use.
"I'm happy to see it repurposed and reused, but not at the expense of this council and this community."
If the site is successfully listed on the Victorian Heritage Register it will mean it cannot be altered in any way unless approval has been sought from Heritage Victoria.
A council officer's report cited fears the site would be allowed to become derelict by the landowner, should it be registered and demolition not granted.
Cr Brad Law said he was "dead against" the power station and briquette factories being added to the heritage register.
"It is an abhorrent waste of tax-payer money. (The facility) is well past its use-by date. To be restored, it would cost more than building a new complex," he said.
Cr Alan McFarlane expressed concerns over what would happen to the buildings 15 or 20 years down the line if they were left in a derelict condition.
"The facility (will) just sit there and the community will look to council to maintain it," he said.
"As nice as it is to have history recognised… there are other ways than to have a big cost to the community."
A motion to endorse the submission was supported by councillors Graeme Middlemiss, Sharon Gibson, Dan Clancey, Dale Harriman, Darrell White and Darren Howe.
Crs Brad Law, Alan McFarlane and mayor Kellie O'Callaghan opposed it.
In May, Heritage Victoria recommended the buildings be preserved and added to the Victorian Heritage Register.
The two had been slated for demolition until March, when a temporary protection order was granted following an application from Moe resident and community activist Cheryl Wragg to have the site's heritage value assessed.
The Morwell power station and briquette factory had a total generating capacity of 120 megawatts before it closed in 2012.
Production continued at the briquette factory until 2014, when it closed resulting in 70 job losses.
In April, the liquidator for Energy Brix Australia, PPB Advisory revealed the site cost about $80,000 a month to maintain in its current state.
Council will lodge the current draft submission to Victorian Heritage Council, which can be found online at www.latrobe.vic.gov.au in the agenda for the ordinary council meeting on Monday, 10 July.