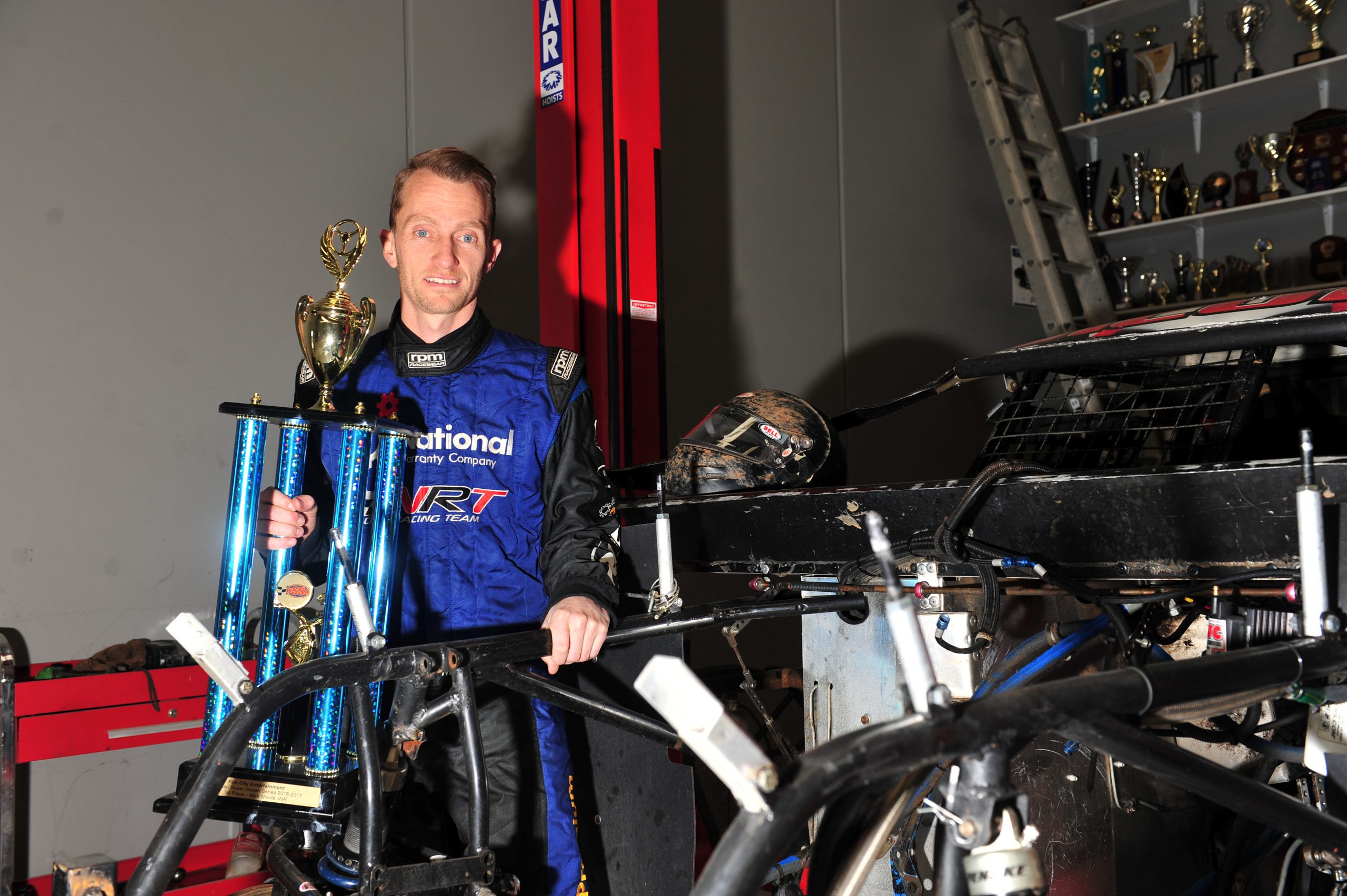 GIPPSLAND DRIVE
Traralgon's Mick Nicola has been crowned state champion for a second consecutive year, after winning the Victoria Super Sedans State Series at Rushworth last month.

Nicola, 34, received the illustrious title following a series of eight races across the state including at local tracks in Rosedale and Bairnsdale.
It's the sixth season Nicola has competed in Victorian Super Sedans Association series, following in his father's footsteps – Mick senior – who won the Tasmanian Super Sedan State Title in January.
"Dad's raced Super Sedans for about 20 odd years now," Nicola said.
"I guess he's the one to blame for getting me into the sport."
Incredibly, Nicola finished on the podium in every race this season after trekking to raceways across Victoria at Moama, Wangaratta and Avalon to take on some of the state's best drivers.
But while the prize money "does not cover the cost of racing" Nicola said he was proud to be a "leader in the sport", acknowledging his pit crew along the way.
"Normally I have about two or three guys come away with me to pit on the car, you definitely couldn't do this sport on your own," Nicola said.
"There's a bit involved with prepping the car, we scale it and weigh it and get it race-ready. Every track has a different set-up so the car needs to be adjusted.
"And when you race on dirt, the conditions change during the race itself."
He said the tracks would often start out "pretty wet and grippy" before becoming "slick and slippery" several laps into the race.
Nicola, who races a custom-built super sedan, said the car weighed about 1200 kilograms and put out about 700 horsepower.
"The power to weight ratio is huge because we run a Chev V8 in it… which uses around one and a half litres of methanol every lap," he said.
"We do 10 laps per heat each race and we do three of them before a main event at night which is another 30 laps."
He said his car is built to turn left on the circuit, in an anticlockwise direction, allowing the car to go "harder and faster".
"All four tyres on the car are different sizes and that's what we call 'stagger' which gives you better performance and grip on the track."
While his sedan is part way through a rebuild, Nicola said he would be looking at the opportunity of racing interstate and competing in the Victorian series again next year "to go for a hat-trick".