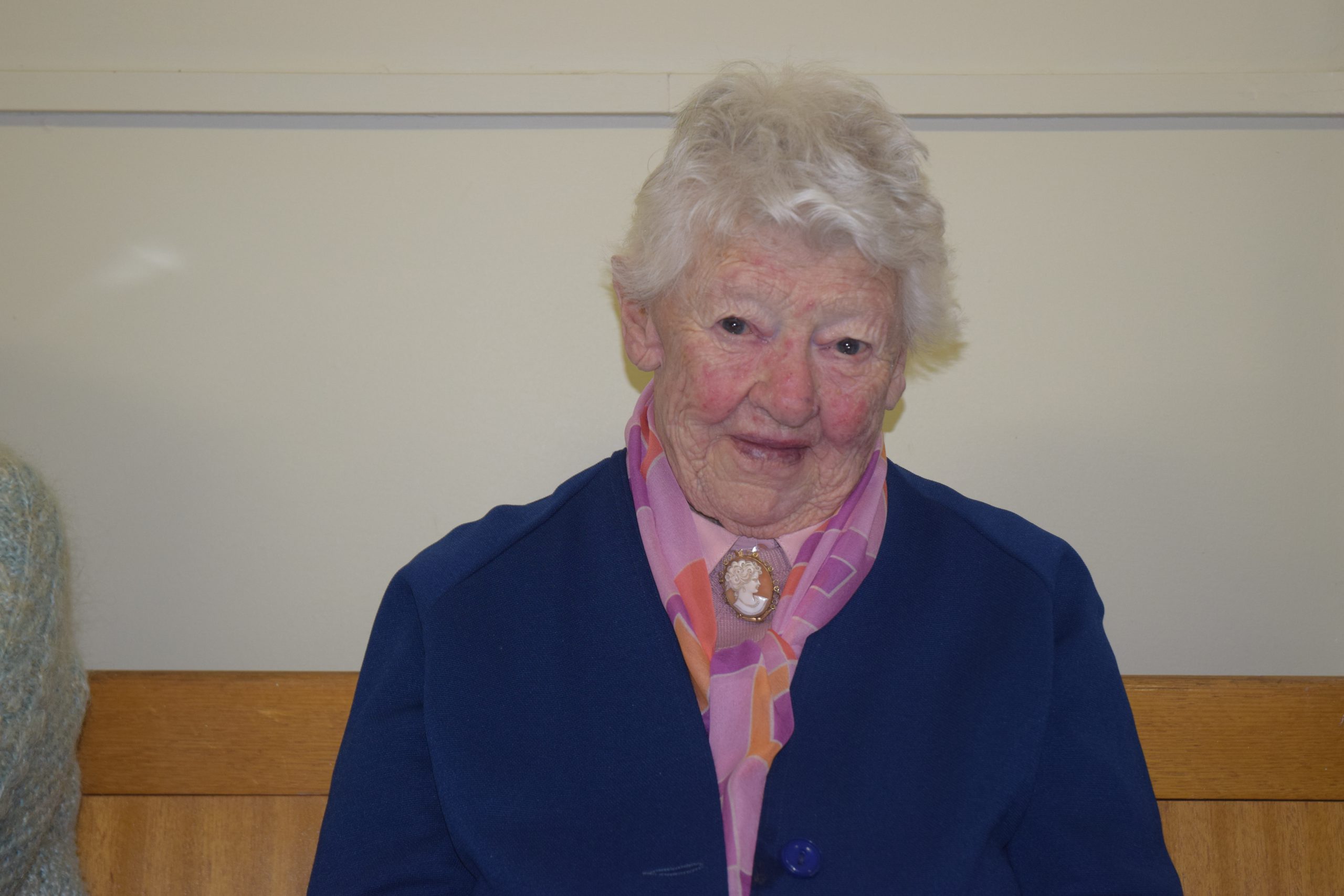 Celebrating a century of life, Pearl Shine said "good, tidy living" was her number one tip for health in old age.
"I still do all my own work, except for the gardening. Other than that, I get lots of visitors," she said.
Ms Shine celebrated her birthday with friends and family at a morning tea at Moe's Uniting Church on Monday and will celebrate with family on Sunday.
Ms Shine, who has been an active member of the CWA for more than 70 years, is a mother of four children, grandmother of 10, great-grandmother of 26 and great-great-grandmother of one.
"I was a single girl when I joined the CWA… it's a fantastic organisation. I enjoy going to the CWA with the girls," she said.
Ms Shine recalled viewing a lot of 'firsts' throughout Gippsland.
"I've seen a lot of things. I saw the first car in Moe, I saw that come in. I saw the first towers put up with horse and ropes, and then along came electricity, the telephone, radio and television," she said.
"Now it's computers. What is next?"
Ms Shine was born in Trafalgar in July, 1917 and grew up on a farm in Moe and went to school in Moe at Albert Street Primary School.
When she was about 22, she met Kevin Shine, a policeman in Yallourn and they married two years later.
The couple ran a furniture shop in Yallourn until 1966, shifted to Lakes Entrance and then returned to a farm in Moe in 1980.
Friends at Ms Shine's afternoon tea party described her as a "darling" who was always at every CWA meeting.
Ms Shine said that helping your neighbour when they were in need was very important.
"Always be there to do something for someone and then in return, they will return the favour," she said.
"It's been a good life, I've enjoyed it."