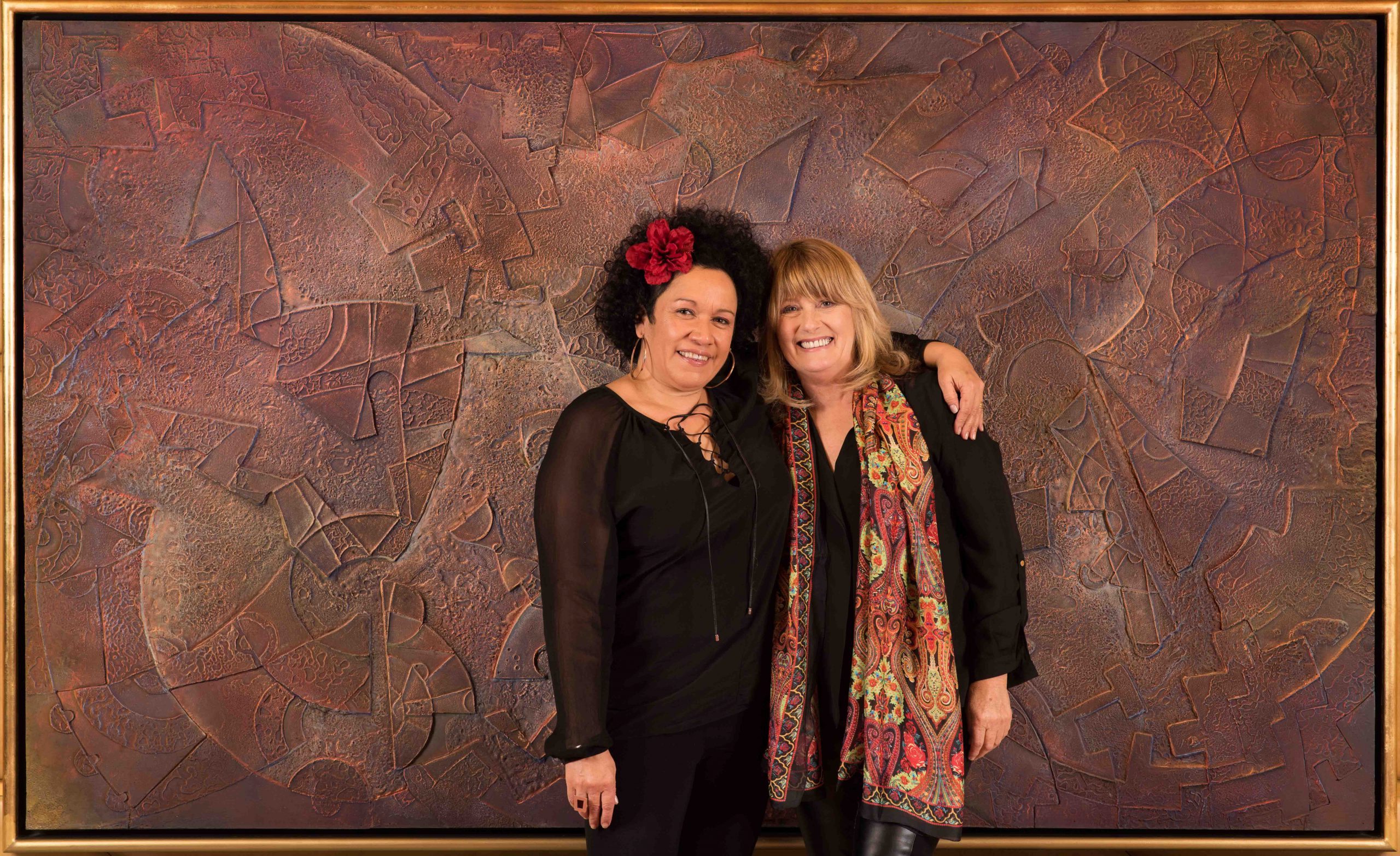 Vika Bull is half of the vocal power behind next month's Morwell evening of Carole King's classic 1971 album Tapestry.
She's returning to the regional circuit with Debra Byrne, whose fame began with a place in the original cast of Australian television program 'Young Talent Time'.
'It's Too Late' was the third track on Carole King's 1971 album and one of Debra Byrne's first performances as a 14 year-old on the variety show.
"I think she's very emotional about these songs and she sings them beautifully, whereas I didn't discover (the album) until 20 years after," Bull said.
Bull's music career began alongside her sister, Linda Bull, providing back-up vocals in blues rock band The Black Sorrows.
"The reason why I did this (tour) was because of '(You Make Me Feel Like) A Natural Woman', and that was because of Aretha Franklin," Bull said.
When she realised the hit song was a cover, originally co-written by Carole King and Gerry Goffin, she thought, "I better research this woman".
Tapestry has sold over 25 million copies worldwide and Bull said it still had a way of tapping into young girls' emotions.
"She's just honest. That's what Carole was, honest. That's why it hasn't dated," Bull said.
"I was down the street the other day and a young girl in a shop was listening to Tapestry."
An astounded Bull approached the young store attendant who explained it was her favourite record, despite being released 46 years ago.
"It hasn't lost on anyone. Mothers play it to their daughters and they play it to their daughters," Bull said.
"Even men love the record."
Bull started singing aged 17 in late '50s, early '60s all-female band called Sophisticated Boom Boom, and her "first love" was harmonising, which she attributes to her Tongan heritage.
"It's in the blood. It's a Tongan thing, that's what we do," Bull said.
The singer acknowledged sharing a tour with Debra Byrne was a "weird" notion having sung with her sister so many years, however Byrne's undying appreciation for the "soundtrack of her youth" made it enjoyable.
"(Debra Byrne) is a really great teacher. I've got to say, she has taught me a lot about the stage and she has had such a big career with musical theatre," Bull said.
Bull outlined the show would "go right back" with a range of music other than from Tapestry.
'Tapestry: The Songs of Carole King' is coming to Kernot Hall, Morwell on Saturday, 19 August. For tickets go to www.latrobe.vic.gov.au/lpawhatson or phone 5176 3333.