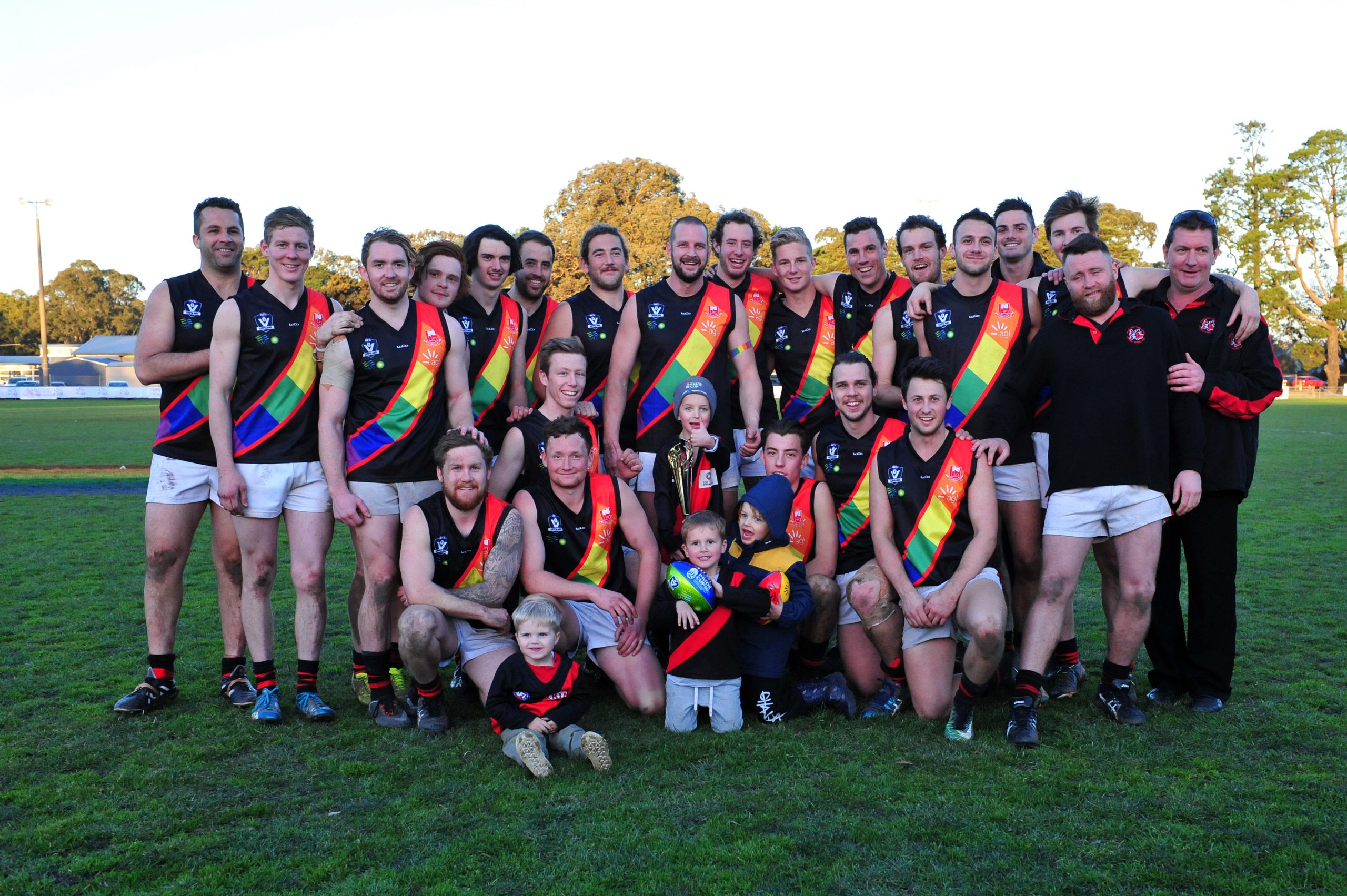 Related: Love is the answer to intolerance: Ro Allen
Nine matches. Two clubs. One cause.
And about 2000 Gippsland football and netball fans standing behind it.
Yesterday marked the inaugural Gippsland Pride Cup, dedicated to the lesbian, gay, bisexual, transgender and intersex (LGBTI) community in a bid to tackle homophobia in sport.
Played between North Gippsland Football Netball League sides Glengarry and Traralgon Tyers United, the event marked the first time the issue was publicly championed in the sporting community.
Pride Cup founder and 2017 Victorian Young Australian of the Year Jason Ball branded the occasion a "historic moment" for the region.
"I know this is not the first Pride Cup but it's the first Pride Cup for Gippsland, it's the first Pride Cup for regional eastern Victoria and you can't underestimate just how much of a big deal that is," Mr Ball said.
"I also couldn't have imagined how much when a football club takes a leadership position on an issue like this how it would impact a local community.
"It is a symbol of acceptance, of belonging, understanding coming from a place where historically expected and experienced it the least that is what it makes it so incredibly powerful."
To mark the occasion, the Glengarry Recreation Reserve was decorated in the rainbow emblem of the LGBTI community.
Spectators wore rainbow ribbons, painted their faces and the teams wore specially-designed uniforms with some wearing rainbow-coloured bracelets and headbands to mark the occasion.
TTU lifted the cup at the end of the day after winning the six of the nine football and netball games played during the day.
The event won strong community backing with the NGFNL, AFL Gippsland, Loy Yang A owner AGL and Latrobe Regional Hospital uniting to bring the event to fruition.
At a gala luncheon, a panel including local LGBTI players, Victorian Commissioner for Gender and Sexuality Ro Allen and more spoke about the issues facing the LGBTI community and how they could be overcome.
"There's been lots of good messages and discussions had and if I guess if it opens up the pathway for people to talk about the LGBTI community then it's a good thing in our sport," NGFNL president David Kyle said at the conclusion of the day.
"But in saying that it's probably been a challenging field for people to feel safe to come to the sporting arenas.
"Hopefully we've broken down a couple of barriers today in doing that."