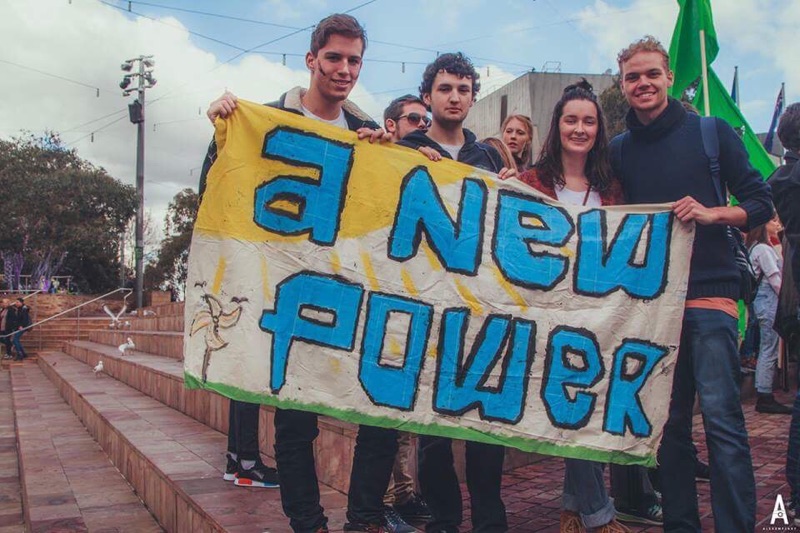 While she may often be described as quiet, 17-year-old Ella Darling is certainly has a lot to say about the environment.
Passionate about helping other young people find their voice on issues such as climate change and sustainability, Ella recently attended the Youth Climate Coalition in Melbourne along with more than 800 people across the nation and performed the 'diversity welcome' speech, representing residents from coal and gas areas.
"I've always loved the environment and nature and animals and I've always been out in it. But in the last few years I realised I can actually do something on the issues surrounding it," Ella said.
"I can remember when I was definitely inspired to do something about climate change, I was watching David Attenborough on the Great Barrier Reef and he was talking about how serious the problem is with the Great Barrier Reef and I thought 'OK, I've got to do something now'."
Ella got involved with the Australian Youth Climate Coalition last year and attended a training schools summit with the organisation at Federation University.
"Since then, we've made a school stewardship group (which is) an environmental group at school," she said.
"We're still trying to get recognition from the school, but once we're official we'll do a waste audit to get recycling bins in school and we'll keep working on it."
"We'd like to get an AYCC group started down here (in the Latrobe Valley) to get an event going or something like that would be cool."
Ella said the AYCC was a group of "under-30s" who aimed to engage young people on issues surrounding the environment, sustainability and climate change.
"They attack the problem in a fun and youthful way. It is the first youth-based climate group in Australia and I think it is the only one," she said.
"They also have a branch called Seed which is Indigenous-based."
Ella said there were a number of various panels and workshops to choose from at the AYCC conference, but her favourite session was one on ethical businesses.
"They had the Australia/New Zealand director of Lush talking, as well as the co-founder of KeepCup and author of (magazine) Dumbo Feather," Ella said.
"It was mainly questions from the group, but there was lots on how small businesses can start of sustainably with small budgets and how to build from the bottom up and how people can use their business as a catalyst for change."
Ella said it was important that young people have a voice on issues surrounding climate change and sustainability.
"It's our future, we're the ones who are going to be feeling the effects of what has already happened in the past and the decisions we are making now," she said.
"A lot of young people don't realise the power they do have in the decisions that are being made and how much change we can cause.
"So I think it is important for younger people, especially in this sort of region, to have a voice and to use that with getting renewables down here."