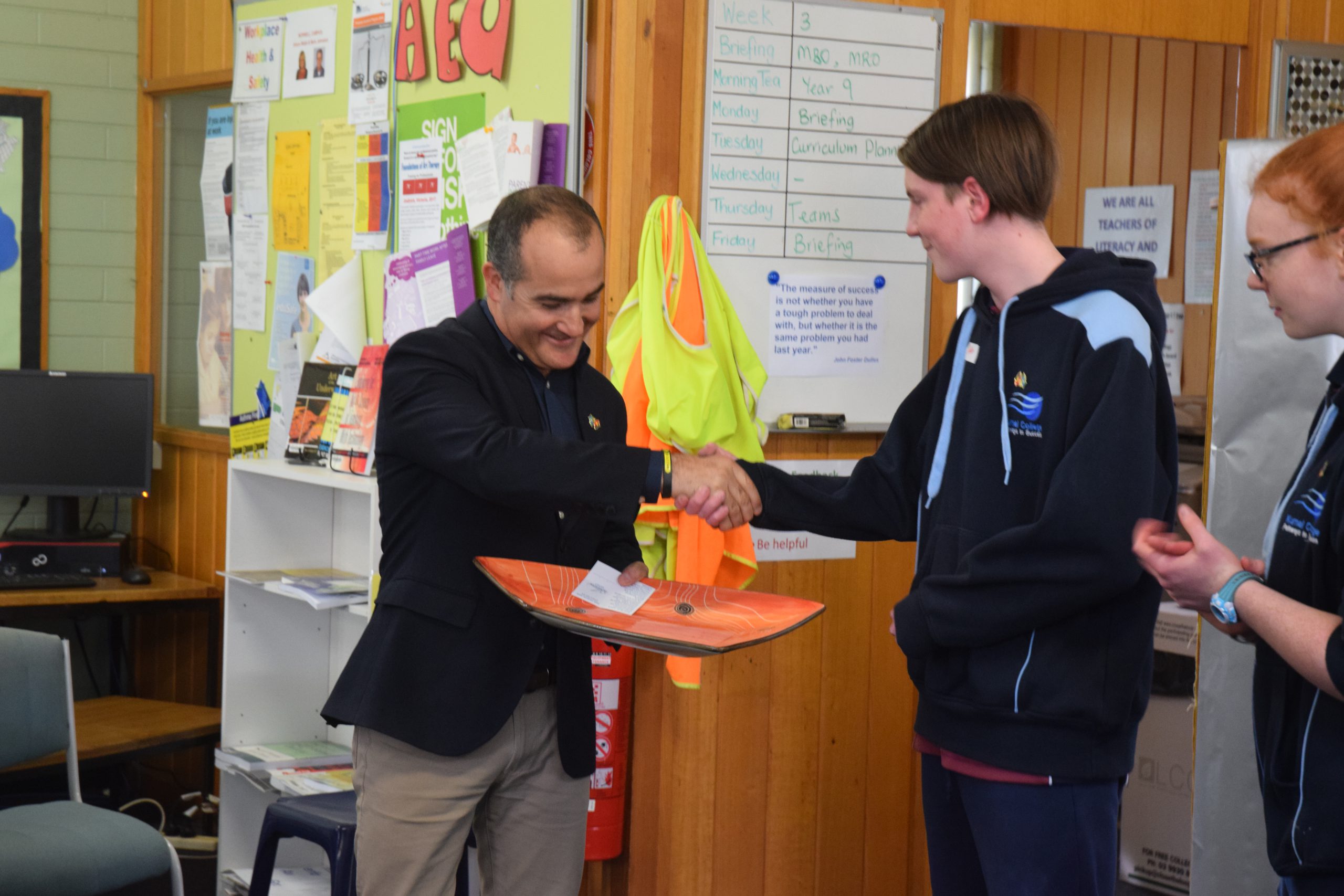 Yallourn North Primary School and Moe's South Street Primary School will receive $2.1 million in State Government funding to replace medium-risk asbestos-riddled buildings.
State Minister for Education James Merlino made the announcement yesterday during a visit to Yallourn North Primary School.
"The Yallourn North Primary School and Moe South Street Primary School buildings are going to be completely removed and a brand new, permanent building will be in place for next year," Mr Merlino said.
"It will happen over summer break and we can do that because these are modular constructed buildings. So we can quickly demolish the asbestos-riddled building and replace it with a permanent structure over summer."
Yallourn North Primary School will receive $1.5 million towards the demolishment and rebuilding of a building that contains staff administration, the general office, staff toilets, sick bay, art room, library and some classrooms.
Moe South Street Primary School will received $600,000 to demolish and rebuild a building currently used for staff resources and classrooms.
These schools are the first to benefit from an additional $85 million in funding in the 2017/18 budget to install modular buildings in 30 schools where asbestos is being removed, which will reduce planning and building times and mean less disruption to students, staff and teaching programs.
"What we've done is, if you back a few years, if asbestos was found in as school they'll put a sticker on the door and walk away and not deal with the asbestos. We made a commitment to make sure that our schools' students and teachers are not at risk of asbestos," Mr Merlino said.
"What we've done is we've audited every school across the state. We've removed all of the high-risk asbestos and now we've moved on to the next challenge, which is medium-risk, or where there is a possibility it might posse a risk in the future."
Mr Merlino encouraged local contractors to apply for the Victorian Government's construction supply register to have the opportunity to perform these works.
"The modular (buildings) are constructed off-site, so they are already constructed and then will delivered on site. More broadly, we want to encourage Valley businesses to be on the list so they can register for those jobs," he said.
"I know the finance minister who is responsible for this and (State Member for Eastern Victoria) Harriet Shing as the local member have been encouraging local Latrobe businesses to register to they can bid for these projects."
Ms Shing said the State Government were improving the safety and amenity of Latrobe Valley schools by removing asbestos. "The use of modular buildings allows us to remove dangerous asbestos with less disruption to our schools, a positive outcome for local students, teachers and staff," she said.