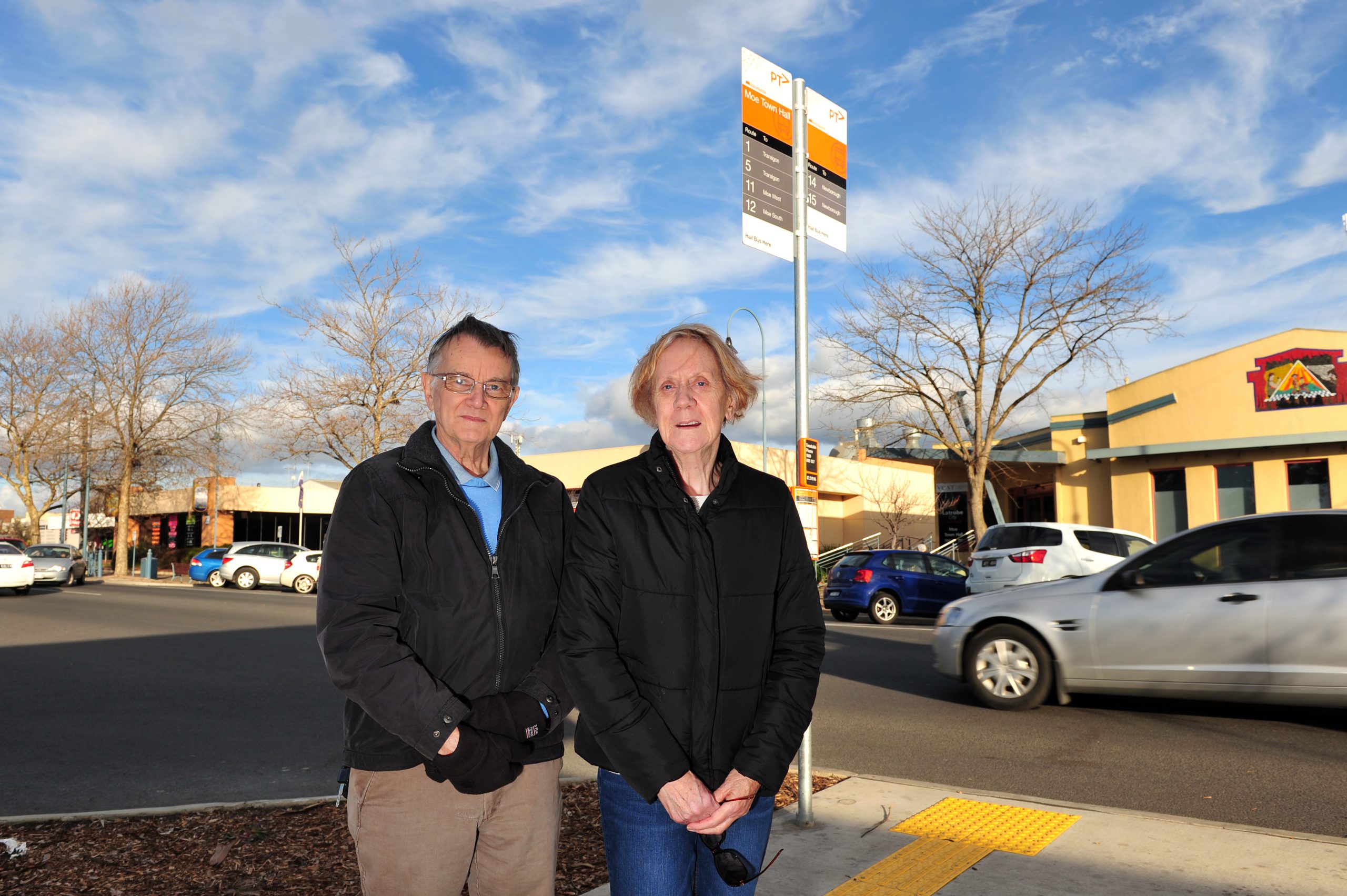 Related: Working party to tackle parking
A concerned Moe community advocate has raised health and safety concerns over the location and positioning of three public bus stops in the town.
Marilyn May told The Express "not much thought" had gone into the installation of bus stops on Saviges Road near Aldi, Albert Street near Coles and at the east end of Albert Street near Gregory Lane.
She said while a pedestrian refuge on Saviges Road near Aldi allowed public transport users to cross the road, there was no warning for oncoming motorists to slow down and give way to people crossing the busy road.
"There's no marked crossing and there's no warning for approaching drivers to be cautious of pedestrians crossing the road," Ms May said.
"(Saviges) Road is 60 kilometres per hour and it's awfully dangerous for people trying to access the bus stop on the racing track side of the road."
Ms May said she was also worried about the close proximity of the bus stop on Albert Street to the entry of the Coles car park, saying it was too close to the entrance following an incident last month.
"As we turned into the car park the bus driver went to take off and came within inches of hitting the back of my car," Ms May said.
"It should be moved further down closer to the other two (bus stops) in Albert Street and away from the entry to Coles car park."
Similar concerns were also raised by Ms May about the bus stop at the east end of Albert Street near Gregory Lane, following its repositioning prior to the implementation of the region's new bus network earlier this year.
"Gregory Lane is very busy because people are often using it to access the car park behind the medical centre," she said.
"The buses are parked on the side of the road and too close to the entry of the lane… it's the same issue that we're facing with the bus stop near Coles.
"Unless the bus driver is checking their rear or side vision mirror, they're not going to be aware of what's turning in front of them because the bus stop is so close to the entry of the laneway."
Bus shelters on Albert Street near Coles were also criticised by Ms May, who said they did not protect bus users from inclement weather.
"The shelters need to be turned around to face north to protect passengers from the elements, it's like a wind and rain tunnel in that park of Albert Street," Ms May said.
"At the moment, they're facing south and as we get our prevailing weather which comes in from the south west people standing there waiting for the bus are not sheltered because of the positioning.
"They need to be turned around to face north to give passengers at least some protection."