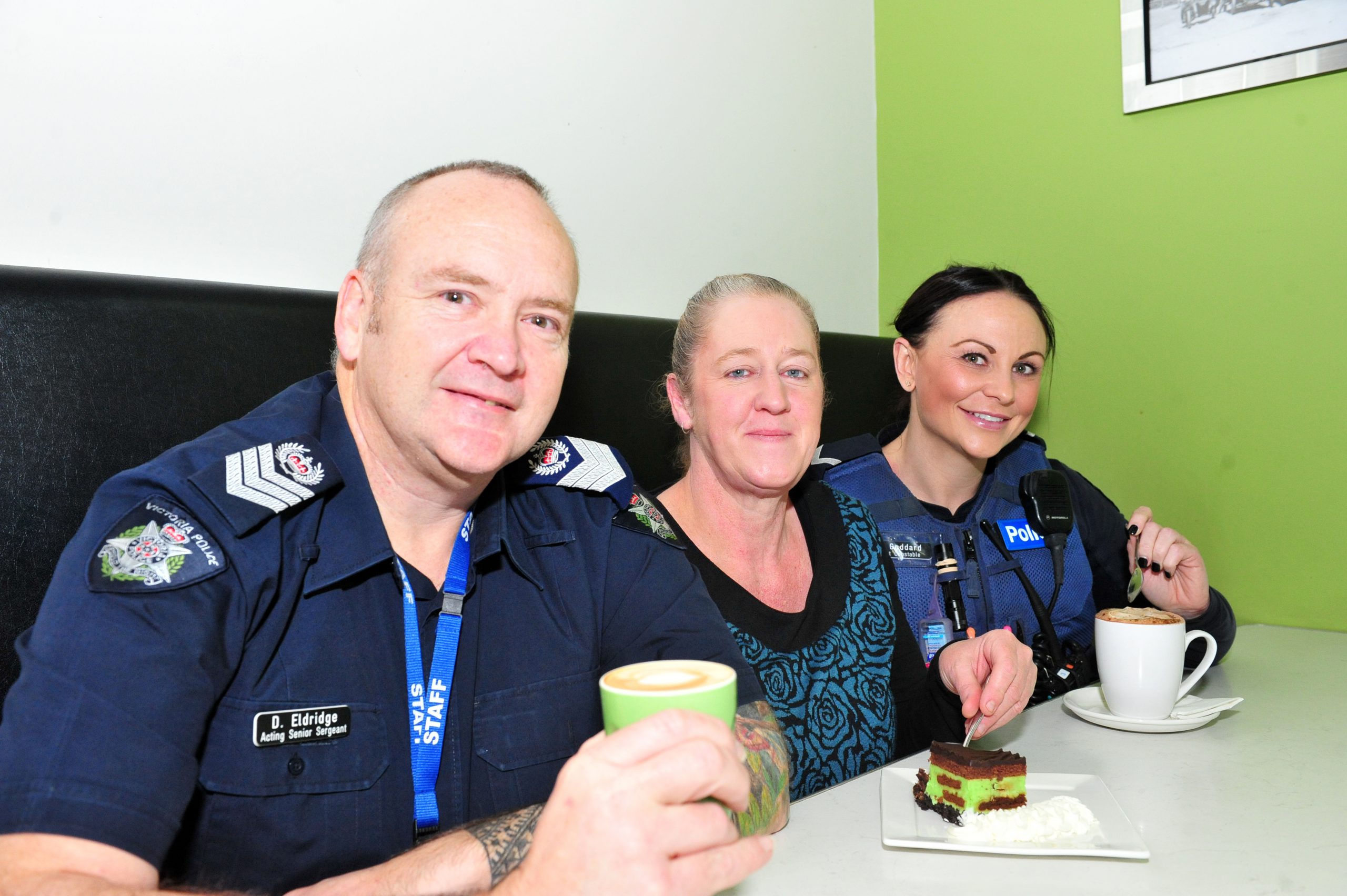 Coffee with a cop
Residents across the Latrobe Valley are being reminded to attend a 'Coffee with a Cop' on Monday, 11 September at Turn Back Time Cafe in Moe.
The event will run between 10am and 11am and give people a chance to meet and greet their local police officers.
Attendees will have a chance to quiz local police on a range of issues.
Latrobe Acting Senior Sergeant Darren Eldridge said the forum would provide a relaxed atmosphere in a neutral setting for people to discuss their concerns and positives about the region.
"We would really like people to come along and have a chat, meet with various police members and ask questions about anything they want to know," Act Snr Sgt Eldridge said.
Turn Back Time Cafe is located at 9/36 George Street, Moe.
For more information, phone the Moe Police Station on 5128 1100.
Moe break-ins
Detectives are investigating a string of break-ins at Moe on Friday, 11 August.
Police said a hardware store, cabinetry business and a set of storage units on Waterloo Road were broken into about 11pm.
People with information or anyone who witnessed the incidents are asked to phone Latrobe Crime Investigation Unit on 5131 5000 or Crime Stoppers on 1800 333 000.
Vehicle fire
Police are investigating a suspicious car fire at Newborough on Wednesday, 5 September.
Latrobe Crime Investigation Unit detectives said a 1995 white Saab sedan was set alight on Coach Road at about 8.40pm.
Country Fire Authority crews attended the scene and extinguished the blaze.
Anyone with information is asked to phone Latrobe CIU on 5131 5000 or Crime Stoppers on 1800 333 000.
Car impounded
A man's car has been impounded after he was detected driving 150 kilometres an hour in a 110km/h zone on Thursday, 31 August.
Police said the man was allegedly detected driving 40km/h over the speed limit in his black Ford on the Princes Freeway. A man in his 30s was charged on summons to face Latrobe Valley Magistrates' Court at a later date.