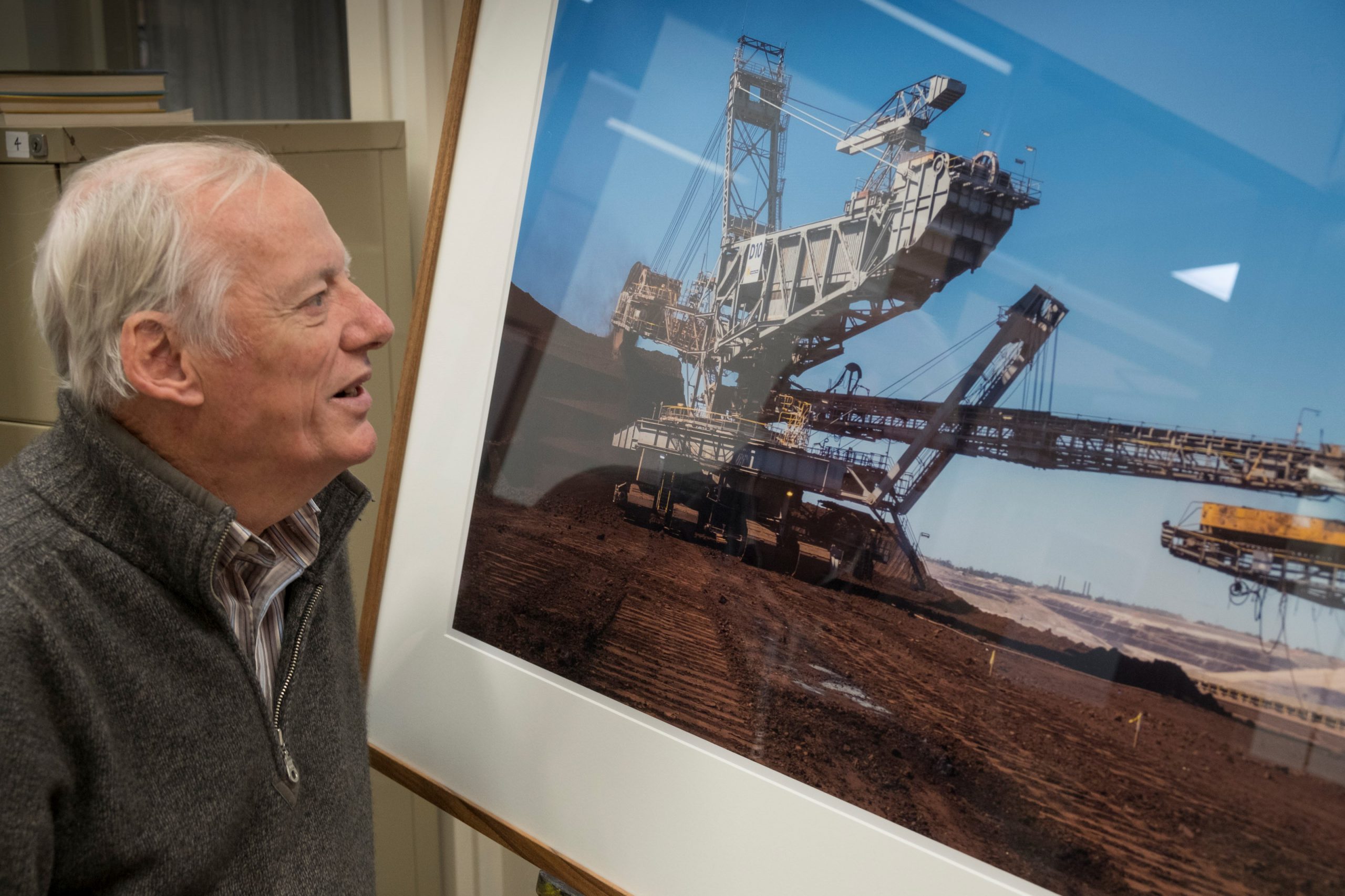 "There are a hell of a lot of people who have grown up with Hazelwood power plant all their lives and never seen inside it".
This was one of the reasons documentary photographer Andrew Chapman wanted to record the happenings of Hazelwood Power Station while it was still in action.
Celebrating the historical and cultural significance of the power plant to the region, the 'Hazelwood and Beyond' exhibition comprises a collection of Mr Chapman's photographs accompanied by a soundtrack of the Hazelwood turbines, which project coordinator John Lawrence described as a "constant companion of the Morwell and Churchill communities for the last 52 years".
The photographs were drawn from a major archive of more than 2500 images shot in February and March and the project was put together with the help of Mr Lawrence and FedUni professor Erik Eklund.
Mr Champan said the photographs were a "technological record" that people would "really value into the future".
"I think every day you move away from something that was operational, it becomes historical," he said.
"In five, 10, 20 years you'll have kids that grow up and say 'oh, there was a power station there?', so it is important to preserve that visually."
Mr Chapman said photographing Hazelwood was an "exciting challenge" that was "technically very hard to photograph".
"You can't replicate in full that darkness, because a lot of it is low light, and that heat, it was quite warm in there," he said.
"It was really dark and there was a lot of vibration and noise and the sound track that accompanies it is at least a little way to help people feel what is was like."
Mr Lawrence said he hoped to secure some funding to print more photographs of the power station in action and then some additional photos post closure and perhaps take the exhibition to Melbourne.
"This is a key community initiative for celebrating the past while rebranding the Latrobe Valley as offering a positive future," he said.
"We've had excellent coverage in the Australian Financial Review but now seek to carry this message across local communities and to politicians across Australia."
Mr Lawrence said he greatly appreciated the support and encouragement he received from ENGIE, Mark Richards from the Construction, Forestry, Mining and Energy Union and Frame by Frame in Moe.
"We look forward to securing further local, state and national support to complete the project in the near future," he said.
The exhibition will run until Friday, 15 September at FedUni Centre for Gippsland Studies, building 2E, ground floor, Churchill.
Due to a family crisis, access to this exhibition is strictly by appointment only at present.
Please phone Roberta West 51226774 or Michelle Prezioso on 5327 9650 to book your appointment.