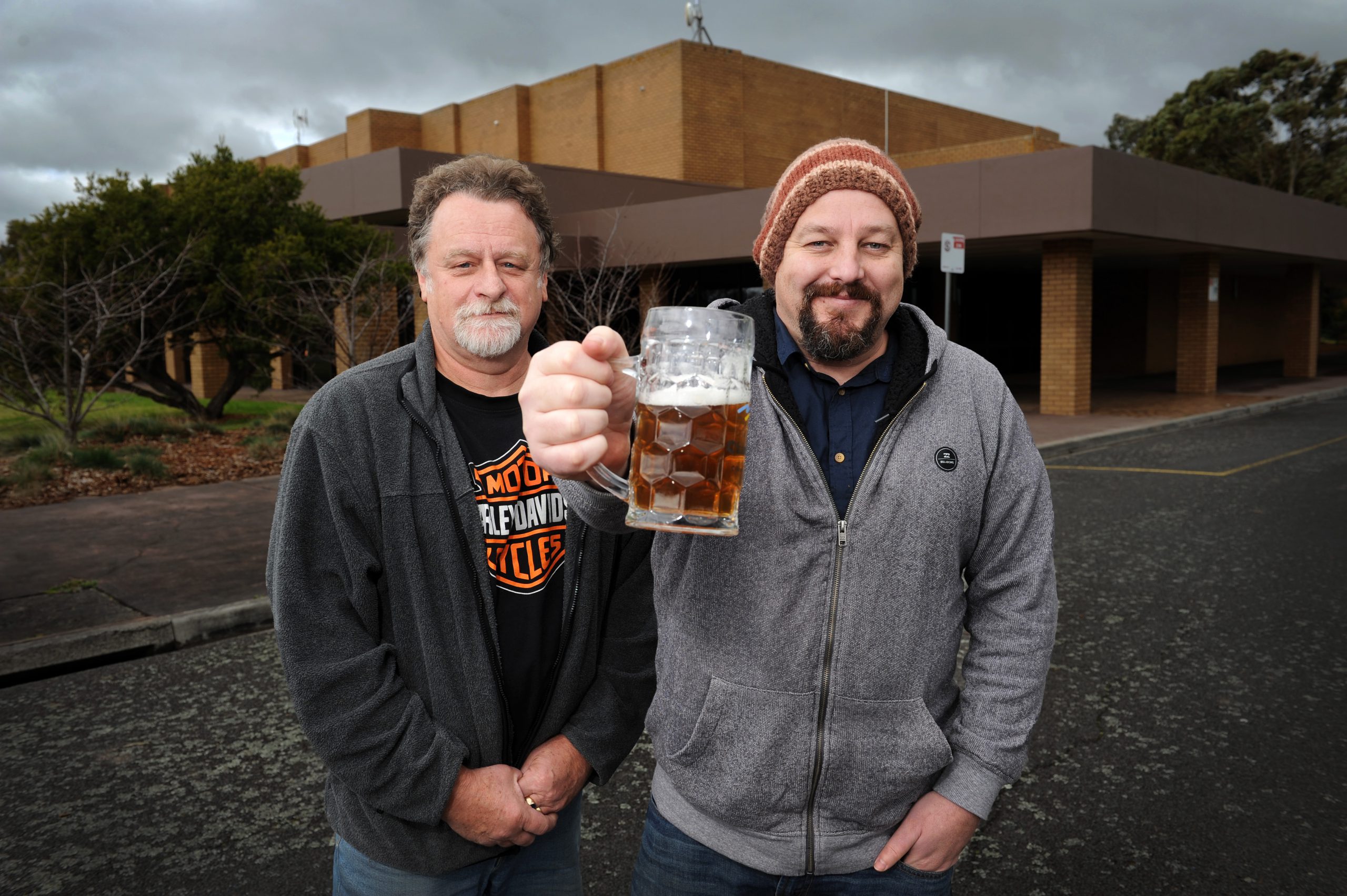 A Morwell man believes he has the "firecracker" the Latrobe Valley needs.
David Wade's answer to dwindling motivation and entertainment options in the region is a community festival at Kernot Hall based around purely local music and Victorian beer in equal parts.
Just as the AFL was "made up in a bar over a beer", he's seeking to provide the social grounds for new ideas and inspiration.
"I remember when I was a kid there was a lot of bands at Kernot Hall the whole community used to go to and that's kind of died off," Mr Wade said.
"It's become Traralgon-based events lately and the big community events are gone."
The 'Beercide Yourself' festival scheduled for Saturday, 18 November will showcase only Victorian breweries and bands, to draw attention to what's happening in our backyard and create industry connections.
He will be inviting more than 100 local clubs and pubs to the event to provide an opportunity for Gippsland's artists to network.
After eight years of moving between contract and part-time work, the frustrated and underemployed Morwell father of one has decided to take matters into his own hands and try to turn his interests into employment.
"This is a real first," Mr Wade said.
"This is testing the waters to see if I can do this as a job. This is my own business. I have friends and family working for me as well."
It will be an overage event, however it's not just for "a young crowd and those who just want beer", however it will be an inclusive community event where musicians will be paid for their time.
There will be two sessions the first will hold opportunities to chat to local brewers with acoustic music on stage, and the main event will go into the night, with drinks flowing from the bar and electric bands.
Mr Wade is now putting a call out for interested local bands and people who may want to gain experience in lighting, mixing and other backstage skills.
Anyone interested should contact David Wade via info@beercideyourself.com.au