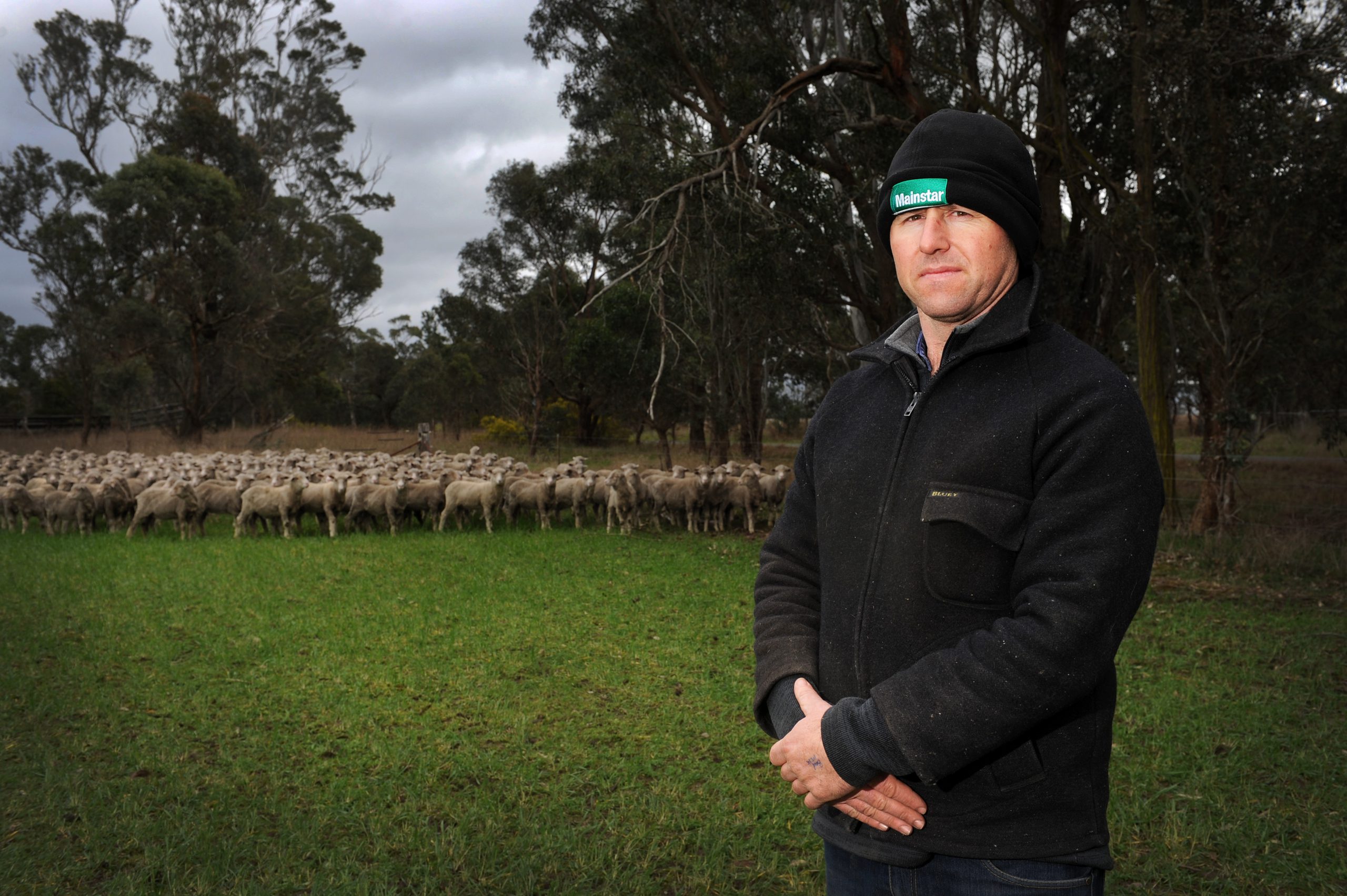 A Toongabbie sheep farmer has told how the theft of 50 sheep from his property "ripped the heart" out of his family.

Tim Paulet, 39, said he has no idea how the one-year-old mixed sex Merino weaners were stolen from his farm south of Sale-Toongabbie Road, but said the incident has left his family devastated.
Police believe the theft occurred between late-June and mid-August.
"I honestly don't know what's more upsetting. It's sad to think someone has stolen them but perhaps what's more upsetting is that a person or persons have trespassed on our property and stolen young stock that were future breeders," the father of two told The Express.
"They had only recently been shorn and they were pretty small so they could've easily been jammed them into a trailer or even came back a second time round."
The 607-hectare property is located about five kilometres east of Toongabbie where the family run about 6500 Merinos and first cross ewes.
Mr Paulet said once the sheep had been shorn in late June, they were moved to a paddock for about six weeks before they were moved back into the yard for drenching.
After the drenching took place, he said the count "simply didn't add up".
"I doubted myself and thought I simply made a mistake with my count and it was really late in the day and just on dark and so I decided to leave the mob at the yards and recount the next morning," Mr Paulet said.
"I was also confident that they hadn't found a way out of the paddock because there's reasonable fencing and they were in a boundary paddock so if they had've got out my neighbours would've informed me."
During the six-week period when police believe the theft occurred, Mr Paulet was away from his property for a week.
"But I live across the road on a separate block from my parents and while I was away they were checking on things, as were their farm staff," Mr Paulet said.
He said the theft would have implications down the track, noting he would have to retain older ewes for another year and have less wethers to run at his Loy Yang property.
But while the wethers were ear marked, Mr Paulet urged farmers to remain vigilant and keep on the lookout for suspicious behaviour in rural areas, noting he was grateful for the community support his family had received.
"[The tags] can be chopped out in a matter of seconds so they're not really good for security purposes," he said.
"Keep your records accurate and any time you get a chance to check on your mobs, take your time and go out and get a count… that way you'll have a record to refer to later on."
Latrobe Crime Investigation Unit Detective Acting Sergeant Michael Thek said police were investigating the theft of between 50 and 60 Merino weaners from the property.
"Police have door knocked the local area but no information has come forward at this stage so we're really appealing for information on theft or any suspicious behaviour seen in that area between late June to early August," Det Act Sgt Thek said.
"This is the first report we've had in relation to livestock theft [in this area] in the last 12 months but we're asking farmers to ensure their stock is tagged, all fencing is intact and to keep regular count of their stock.
"People need to be observant of neighbouring properties and report any suspicious activity to police."
Anyone with information in relation to the theft of livestock at Toongabbie is asked to phone Latrobe Crime Investigation Unit on 5131 5000 or Crime Stoppers on 1800 333 000.