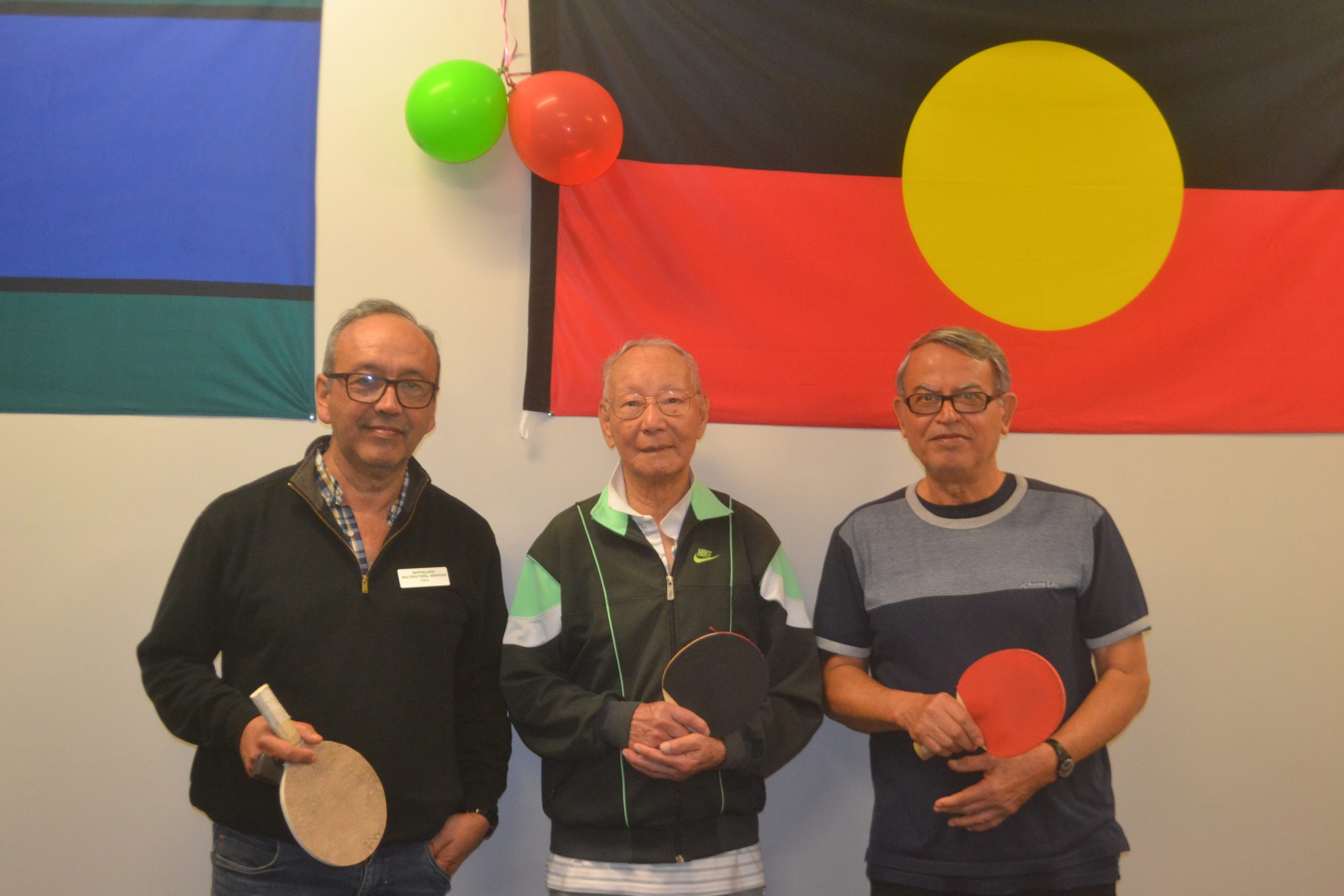 Eighty-eight-year old Al San looks forward to Wednesday every week to get out of his house in Moe.
Since losing his wife Margaret to an ailment last year, Mr San continues his active lifestyle playing table tennis every week at the Morwell headquarters of the Gippsland Multicultural Services.
For many years Mr San and his family have been using GMS' respite service where carers are sent out in clients' homes so that their primary carers can have time for themselves.
Prior to Margaret's death, Mr San, a former maths teacher, was able to play table tennis in Moe as a GMS respite carer went to his home to cook and look after Margaret.
When Margaret was still well, she took care of her mum and was able to get some hours for herself also through a respite carer.
Mr San said going out to play table tennis had been good not only for his physical condition but also for his mental health.
"Almost 60 years together and now Margaret's gone so it's no good staying at home," he said.
GMS director Lisa Sinha said they decided to use the table tennis table that had been sitting idle in their office after some seniors asked if they could play the game.
"The respite is normally provided in people's homes but we've got two or three people who have a passion for table tennis and it brings them out of the home and get social and physical time," Ms Sinha said.
GMS respite services coordinator Pat Lovelock said offering the service to the multicultural community was quite challenging as both clients and their primary carers can have reservations about welcoming an outsider to their home.
"Especially for older clients it's something strange (for them that) somebody can come in to your home and do things for you," she said.
Ms Lovelock said some primary carers are reluctant to leave their loved one to another carer even for a short period of time as it makes them feel that "they're not doing a good job".
"What they don't realise is if they don't get to spend time for themselves they may become extremely stressed and may become unwell," she said.
The GMS has a total of 35 respite carers from different cultural backgrounds that have been catering to clients the past 18 years.