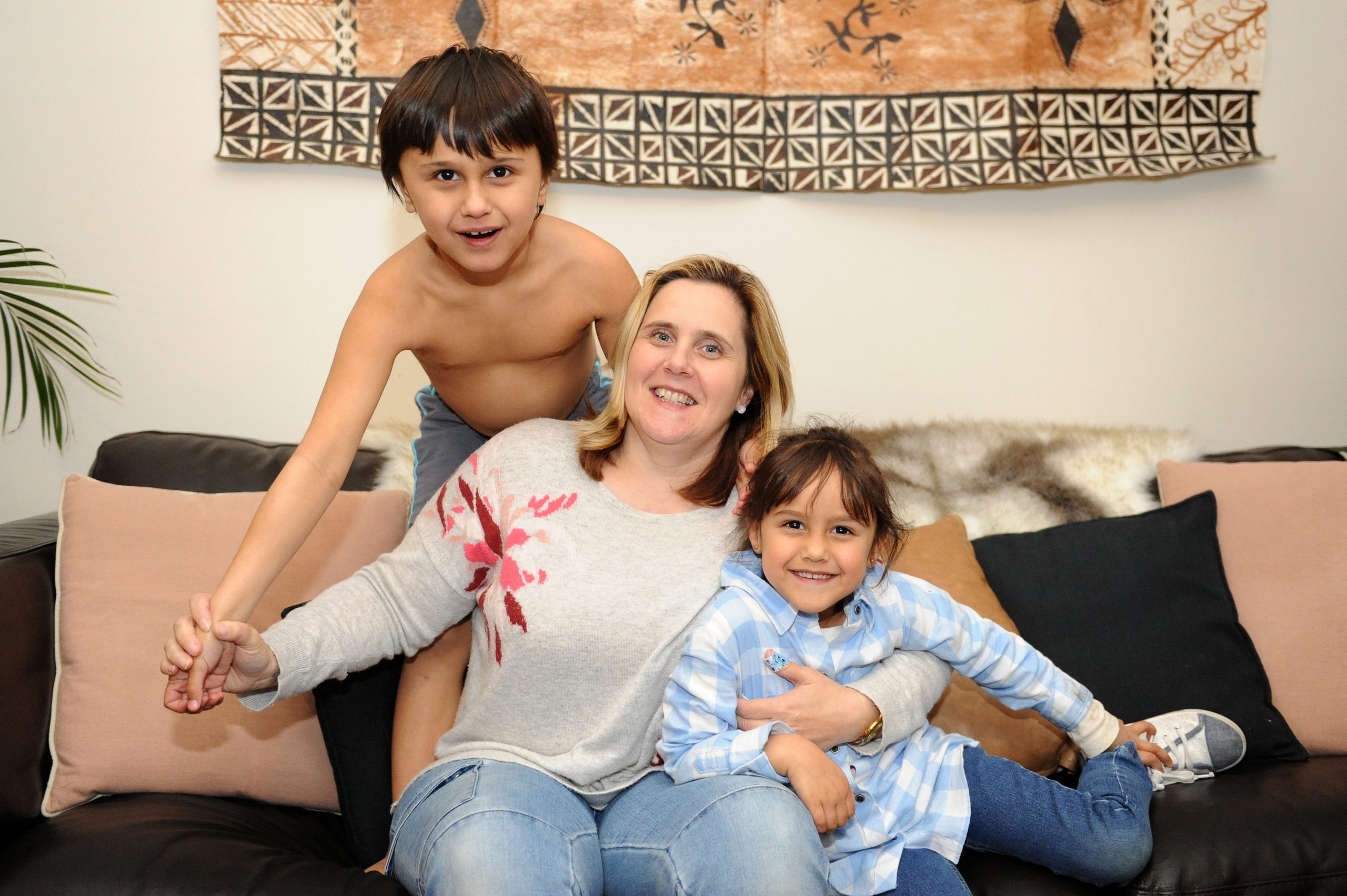 After returning from a trip overseas, mother of two Leanne said it was her mother who first noticed her son, then 16-month-old Vili, wasn't using words anymore.
"Vili started to talk around eight months of age and it was my mum who noticed Vili had stopped wording," Leanne Vella-Vulaono said.
Leanne said Vili was later diagnosed with Severe Autism Spectrum with no verbal communication or functional language development at the age of two.
Now aged seven, Vili's verbal communication is still at the level of a nine-month-old baby which Leanne said caused issues because he cannot communicate if he is anxious or in pain, sometimes leading to severe "meltdowns".
"This is where an assistance dog will be a blessing," Leanne said.
Leanne has begun a campaign to raise $25,000 for an assistance dog with Dogs for Kids with Disablities for Vili, having reached $15,000 worth of pledges on online crowd funding platform Go Fund Me within the first week.
"The statistics are about 90 per cent of the time an assistance dog will be able to re-settle a person," she said.
"An assistance dog will be able to anticipate anxiety or a melt down, as well.
"I've seen it happen with people that might self harm because they are so agitated and the dog will try and intervene and snap them out of that and deter them."
Leanne said finding herself as a single mum was one of the key things that prompted her to explore the idea of an assistance dog.
"He is going to be a big boy and (the assistance dog) will help me with Vili's physical fitness," she said.
"Vili has quite a few sensory issues, so for him, everything is heightened," Leanne said.
"Deep pressure seeking is what he does a lot of also. He likes the feel of pressure, so he spends a lot of time climbing on me, hanging on me…he likes to be thrown around and he likes to be upside down."
"Having the dog to be able to give him that support, comfort and take some of that burden off me will be a huge blessing."
Leanne said Vili was most at peace and regulated when he was in the water.
"He loves swimming… I think a lot of families of autistic children say the child feels more free in the water, shut out from all the busyness of the world and more at peace in the water," she said.
"I have a vision of Vili as a professional swimmer one day with his assistance dog waiting at the side of the pool while he does his laps."
To donate to help Vili raise money for an assistance dog, visit www.gofundme.com/adogforvili