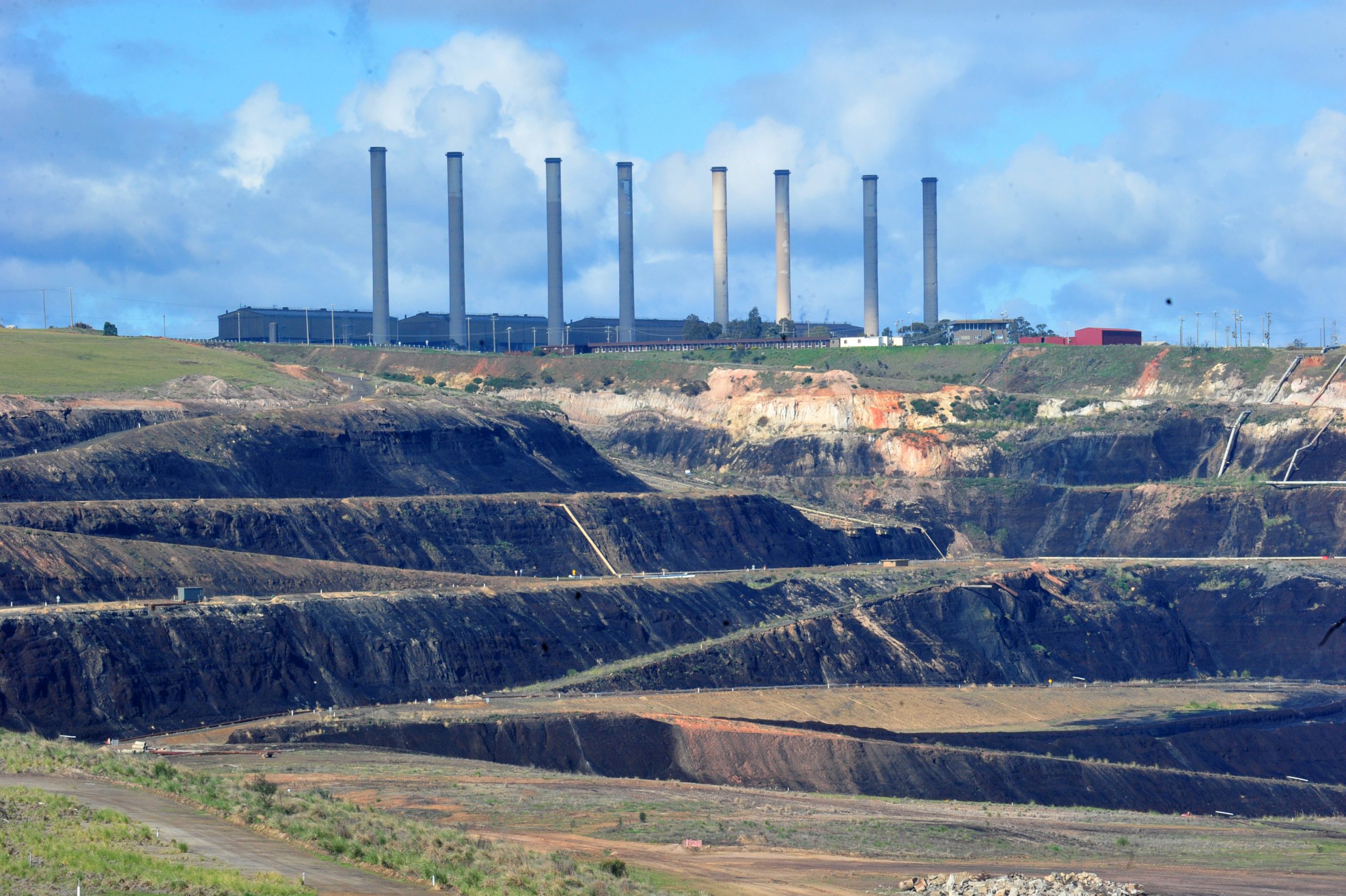 Latrobe City Council has requested a report into the market interest of the continued usage of sections of Hazelwood coal mine.
Speaking to the council meeting on Monday night, councillor Graeme Middlemiss said Hazelwood mine is a possible source of coal for smaller, low-emissions operations that could be attracted to the region into the future.
"We're talking about alternatives and, I must emphasise, low emissions operations… we're not talking about current abuse of brown coal for power generation. We're talking about low emissions and new technology," he said.
"We're talking about the current working face… not the old worked-out mine where the fire started. We're talking about the mine moving rapidly away from Morwell."
Cr Middlemiss said a number of companies had expressed interest in low-emission coal usage, with one interested party having suggested if they were to proceed, there could be more than 300 jobs involved.
He said another interested party had invested in Canada instead of the Latrobe Valley because "they got tired of arguing with the EPA", taking new technology "walking".
"So far, a lot of the interest by at least three companies are centred around agricultural fertilisers," Cr Middlemiss said.
"Some had centred around chemicals, or char, and alternative methods of manufacturing char.
"All of these processes are around value adding to brown coal."
Cr Middlesmiss said he hoped the report would be presented to councillors within six weeks.
"Hopefully [the report] will sort the wheat from the chaff and we'll end up with some solid proposals," he said.
"Council will then take that report to government and make a very strong case for keeping the operating section of the mine in service."
Committee for Gippsland chief executive Mary Aldred said the market interest report was a "step in the right direction".
"We would welcome efforts to further explore those opportunities," Ms Aldred said.
"We've got more than 500 years worth of coal reserves with the closure of Hazelwood.
"It would be economically reckless to leave that stranded beneath the earth when it potentially represents hundreds of jobs and economic benefits for the region."
She said there was some "serious existing interest" in alternate uses for coal in the region.
"That ranges from hydrogen, which Gippsland could tap into that international hydrogen market," Ms Aldred said.
There are some serious future opportunities for our region in that, right through to fertiliser and a whole range of products."
Environment Victoria acting chief executive Nick Aberle said he was doubtful about whether alternative uses for coal would be successful as past state and federally-funded attempts had been unsuccessful.
Dr Aberle cited Coal Energy Australia, a lignite demonstration program aimed to develop a demonstration-scale, low-emissions lignite processing plant in the Latrobe Valley, as an example of an attempt to find alternate uses for coal that, according to Dr Aberle, has not been successful.
"Public investment into alternate uses for coal [has shown] that nothing has ever gotten off the ground," Dr Aberle said.
"Coal Energy Australia was chosen as one of the most viable projects… it is going nowhere. The milestones keep getting extended.
"How long do we need to continue focusing on coal as something the Latrobe Valley focuses on?
"Nothing has come out of new ideas of what else could be done with coal. If all that effort had been directed into other industries, perhaps there would be real jobs in the Latrobe Valley in those other industries."