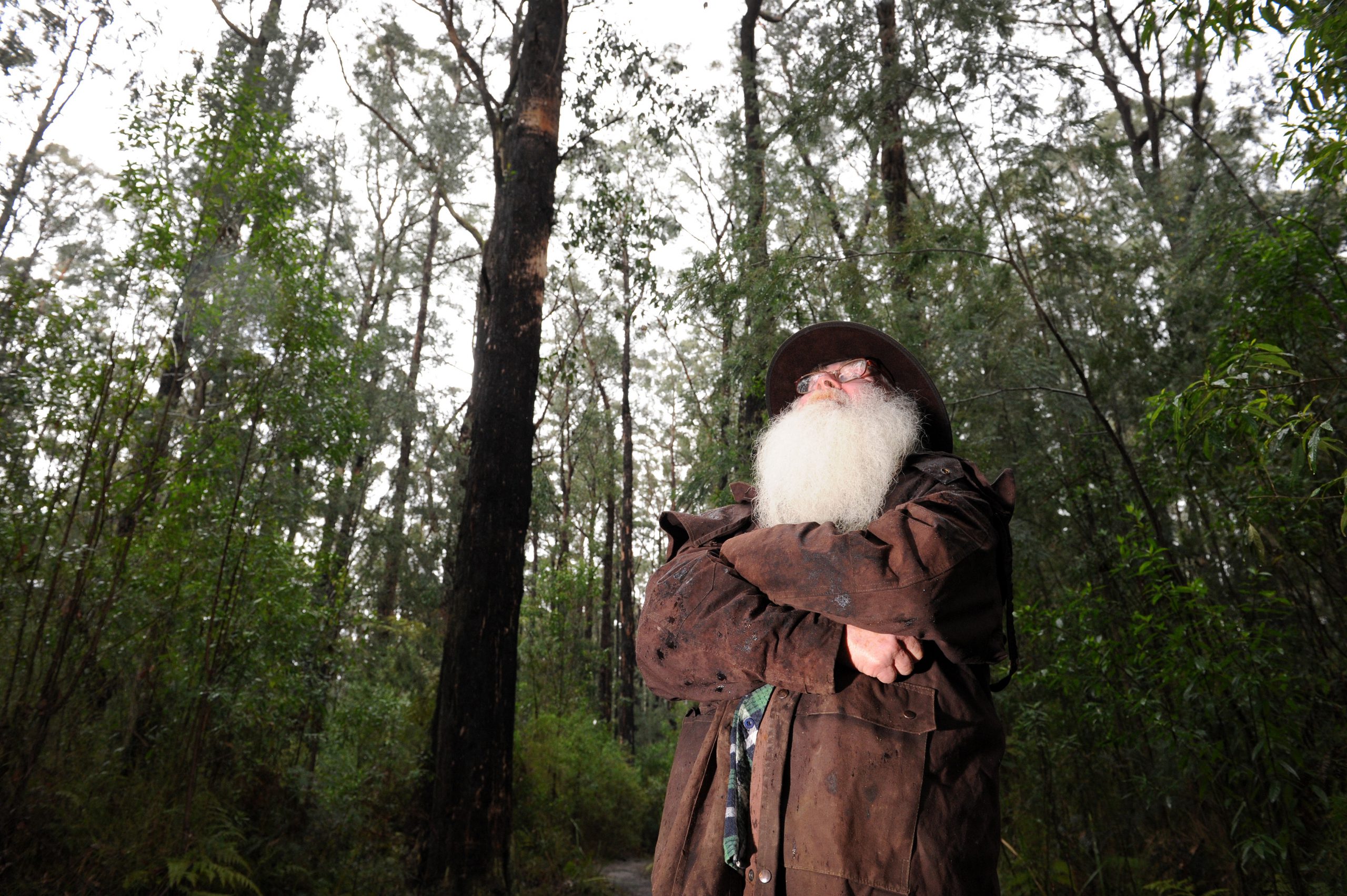 A community meeting will be held in Mirboo North tonight following VicForest's announcement they intend to harvest about 50 hectares of state forest.
Friends of the Lyrebird Walk, also known as the Wednesday Warriors, member Grant O'Neill said the community was outraged at the proposal.
"We want to preserve what we have… our little bit of bush. Mirboo North is totally circumnavigated by clear farm land and plantation," he said.
"They're taking out the most beautiful sections of it for the hardwood timber for [the] Heyfield [mill].
"They're not going to selectively take logs out here and there, they're going to gut it. It will never recover in 100 years."
Mr O'Neill said he wasn't against logging, however said the area was unique and needed to be preserved.
"We've had a photographer who has recorded all the orchids through here… she said the botanist couldn't identify 19 of the species recorded [in the photographs]," he said.
"They said they will perhaps bring portable chippers which can chop four cubic meters a minute of our beautiful trees, our koala habitats.
"We've got thee eastern barred bandicoot and the little quolls, the bush rats, the lyrebirds, the powerful owl. Up where we are, there is a wedge-tailed eagle nest."
Mr O'Neill said there had been minimal community consultation from VicForests.
"They're community consultation is just telling us where they are going to clear," he said.
"We're going to do everything, so is everyone else in this community, we can to have it stopped. We don't want it to go ahead. Period."
VicForests general manager stakeholders Lachlan Spencer said VicForests was preparing plans to conduct timber harvesting in three areas of state forest in Mirboo North, which would include about 50 hectares of native timber.
"The timber harvested from these areas will be supplied to local saw milling businesses to produce high-quality construction and furniture products while the lower quality residual timber will be used for paper and firewood," he said.
Mr Spencer said VicForests began community consultation in late August as timber harvesting had not been conducted in the area for some time.
"Initial consultation included conversations and letters to local residents and has also resulted in media engagement over a number of community inquiries regarding our plans."
Mr Spencer said VicForests was attending the meeting in Mirboo North to provide community members the opportunity to speak directly with VicForests staff and help them understand community concerns.
"Following the meeting VicForests will review the feedback and take this into consideration as plans are further developed," he said.